NEW articles daily! Subscribe below to receive daily updates with our new articles!

Short posting this time, but this is about a neat little town in Cagayan. Between Abulug and Sanchez Mira, lies the little town of Pamplona. Driving west from Abulug, with very beautiful scenery, you reach Pamplona in about 45 minutes. Here's a map:
What's there? First off, this is a really nice, clean, tidy little town. Again, not many outsiders, and the local kids were coming up to the truck and looking in the windows to see who Rebecca's uncle was riding with (He lives there). There is a very pretty 17th-Century Spanish church (1617) that is very well-preserved. This church is near where the Piat vision I mentioned a few weeks ago appeared. There is a small town market, and most people there are fishermen or farmers. Local Ybanag tradition says that one of the first towns settled in the Cagayan Valley by their ancestors when they came down into valley from the mountains was Pamplona.  It is only in the last ten years or so that the local roads were paved and cement bridges were built. As a matter of fact, a cyclone a few years ago destroyed the bridge over the Abulug River, going into town. You now drive over a "temporary" bridge that is not for the faint of heart… I still can't figure out how the Laoag busses make it. You see water below you while you are driving over.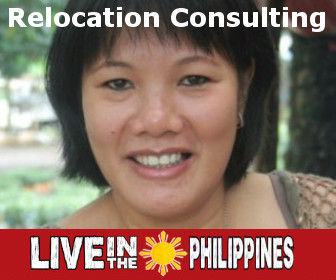 What is really neat and interesting, however, is the town hall… They have a treehouse overlooking the town square. When you first drive into town, you would not notice it. But, look closer, and the next thing you know, you see it there. The treehouse is used by the Mayor during Fiesta time to open the celebrations, along with occasions to address the town residents whenever they are assembled in the square. A pleasant little town that is worth a stop.