NEW articles daily! Subscribe below to receive daily updates with our new articles!

Have you ever noticed when you have plans made, that life steps in and changes things?
Last time I wrote, I was one year into a five year plan of downsizing and doing retirement planning.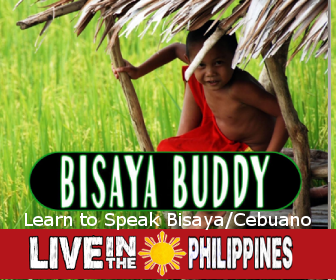 Since then, things have moved along as planned in a couple areas and drastically changed in others.
I have sent almost 1500 pounds of things in Balikbayan boxes to the farm.   1500lbs.??? Who needs that much stuff?  I remember when I was in the USAF fitting everything I owned into my short wheelbase van.  But I am digressing.
Why so much stuff and why now?   I had a list of things that I wanted and or needed at the house and on the farm.    I know it is possible to get some of the things there.  The hardware store there is small and has an unlimited supply of "out of stock" and a limited stock; I prefabricated the panels and other things for hookup when I get there.   I am planning on going there very soon, but more about that later.
Following suggestions received from previous articles, I purchased a Kindle and so far have about 800 books loaded on there. There, that step eliminated a lot of boxes of books.  I read 4-7 books a week and some of my favorites I have read many times so they are like old friends that I would hate to miss.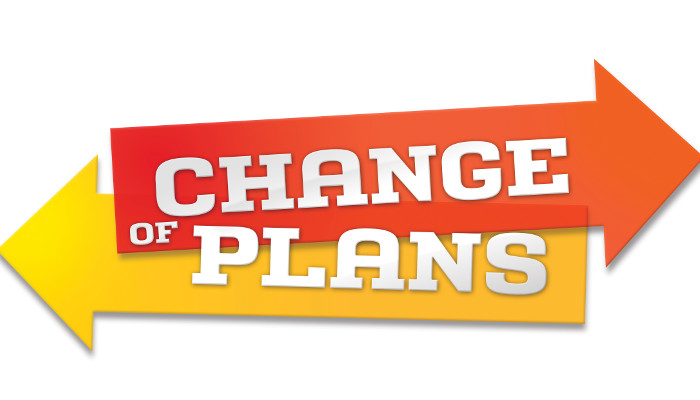 I also found that I could upload a lot of my PDF reference items on it so that eliminated a lot more STUFF that was good to have but not necessarily in hard copy.  I know to you experienced people that sounds as if I just discovered that water is wet, but since I had not used a Kindle to any extent it was a pleasant discovery to me.   Things that I want in hard copy have been uploaded to Dropbox for cloud storage for backup as well as saved to CDs.   I know it is redundant but I am what my friends call a "belt and suspender man".
I had expected to simply cancel my magazine subscriptions.   Instead I have begun converting them to a service called Nextissue that allows digital downloads instead of mail.   The trial version seemed to work out good and was very cost effective.   Check one more item off my to do list.
Some of you readers suggested items that I might consider bringing as they are hard/almost impossible to bring.   I have contacted the manufacture of a couple of these items and found that special ordering will allow me to have these in the needed 220V so I have placed an order.
I am also getting my health issues addressed.   I know that I could do that in the Philippines but dealing with that now means one less thing to deal with there.   Mostly getting medications regulated to proper levels since I have lost over 75lbs and finding a plan for dealing with some hip and knee issues.   One of my retiree friends that lives there had replacement surgery for about the cost of my deductible under our new Obamacare compliant coverage so waiting is an option since I could have the recovery time with family around.
Ok, it sounds as if all is going according to plan.  What is the problem?
First of all, the county informed me that they are going to do a road enhancement project and part of my property will be under pavement and another part will be in their right of way and this is the part where the house is located.
Soooooo, I might not have a house to live in sooner than the projected 4 year plan.   It is possible that the house might be allowed to stay.   However, the prospect of fighting to have a house sitting so close to the road that passing trucks could splash all over the house and in the summer time suck the curtains out the window is less than exciting.   That all remains to be untangled and sorted out.
Next, I had planned on spending most of March there in the Philippines.   Changes in the department at work have caused an involuntary adjustment to my time off.   I had not told my daughter that I was coming because I am planning on surprising her at the door.   The change in plans means that she will not be disappointed in the reduced time that I have but she will still be surprised.
If no other unexpected changes happen, it looks as if I will be there for a short time in mid-March.   Previously I had used a travel company run by a Phil-Am couple that specialized in travel from the US to the Philippines and had excellent rates.  I cannot find the contact to them so I am scrambling to get travel plans finalized so I can get the over 21 day discount.   I welcome suggestions on this matter and if anyone has suggestions you can email me directly at lfmillerassociates@earthlink.net .
When I decided to move to the Philippines, I had a monthly income in mind that I would consider necessary to allow me to live there.  It is well above the minimum I have seen mentioned on LiP.   I further decided that I would have to meet or exceed that amount for 10 months before deciding that I would depend on it to move.
I have set up an online business.   While doing research on that business, I read an article on one of Bob's other sites.   I followed up and have included that into my business activities.    It is working well enough that I expect the income from that alone to give me the required minimum income and to do so in a way that would allow me to move much sooner than the planned 5 years when I started.
So to summarize; my life is currently in chaos with a number of unknowns.
One of the bedrooms in my farmhouse has been set up as Moving Central.  6' tables line the walls with boxes labeled keep for the container, ship in Balikbayan box, donate, and take on the airplane.
My home office is similarly organized with archive boxes for Permanent Records – Keep, Consulting Business, Online Business, and Highway Project.   This is all in addition to my files for daily work.
While I am there, I will be looking into what I will need to do to be able to continue my online business from there.  The internet connection is poor at the farm so whether I can use an onsite cell repeater to boost the cell signal at the house or if I will have to make other arrangements remains to be seen.   I have a cell repeater that I used when I was working with a local cell phone company that uses the right bands to work there.
In closing, when I was in the USAF and things started getting a little crazy, I would often hear someone exclaim, "This stuff (cleaned up for a family website) is getting real in a hurry".   Yep, that's how it is now.
Until next time, take care and best wishes to all.