NEW articles daily! Subscribe below to receive daily updates with our new articles!

What to do to combat Boredom as a retired guy in Mindanao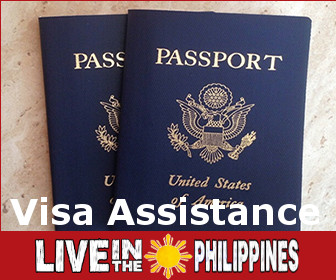 It is the first Monday of August and I feel good after being ill for many weeks and the morning I received my new ACR card. So I can breathe easy and have a lot less stress in my life. I now understand what Katleen went through during the time of her getting her green card in the US after we were married.
In the five years I have lived here this time, truthfully I have never been bored, just too much to do. Ranging from reading and watching the news on TV and online, trips to the Malls in Butuan or Cagayan de Oro to shop and watch movies. But that is only the tip of what is available here, museums, eco parks, plazas, waterfalls, beaches and even wonderful bookstores. Just to name a few of my pleasures to visit. Just walking around the city I live in is an adventure to be enjoyed and rerun in my mind, as I walk along so many people will stop and talk with me, visiting about this and that.
Swimming in the ocean at places like Duka Beach, Badiangon Beach with it cold water spring running across the beach to the ocean or Dinah Resort are pleasant and bring joy as I float on the gentle waves in the warm waters. The water relaxes me as my bodies pain eases and my back is once more my friend as do my hips and legs. After all, I am old, at least that is what a doctor told me. Don't feel old but who am I to question a Doctor. But I do know that as I float out in the warm waters and doze off for a nap, my body heals and my life is better once I wake to my sweet wife call me in for lunch or a snack.
Road trips are interesting and a true adventure and we do them with very little advance planning. I might look up the hotels where we are headed for or Kat might call or text family or friends that live where we are headed for advice and we are off to see new sights and taste new foods. This Island has many waterfalls to see, with so many new things for me to learn about. As we drive along, around each corner there is a new shop or something new to see, maybe trees ready to harvest, be it Durian, Mangoes, or Bananas, maybe a field of rice ready to be harvested or rice laying out drying along the road. And I enjoy watching people and here I am never bored as there are so many new things to learn and see.
When things slow down as they must, I still have Netflix's and the Internet with Face Book, chances to catch up with old friends and my family still in the US and a chance to read about the latest discoveries on ancient man, cultures and civilisations or on outer space and the stars, planets and black holes or dark matter.
I have no time to be bored, too much to see, enjoy and learn everyday.