NEW articles daily! Subscribe below to receive daily updates with our new articles!

Regular readers might have noticed that my postings have been less frequent recently. Well, quite frankly, you would not know there is an economic crisis given the current state of our business. In fact, I've largely typed my articles and responses while waiting around in airports (like now) before moving on to the next place.
I've talked about the computer systems my company makes in previous articles, but in the last year, demand for our product has skyrocketed. In fact, we are opening large offices in both Japan and Singapore in the very near future, with most non-accounting functions moving to Asia in the next few years. I am talking about a company of 35 employees growing into a company of 500 employees in the span of a year. All of the responsibility squarely resting on my shoulders.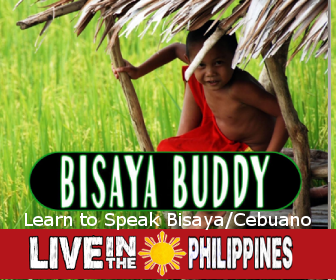 Why all the growth? Well, in the marine industry, there is an organization known as the IMO (International Maritime Organization). This organization is responsible for determining the standards of virtually everything that floats and the enforcement of those regulations. Part of the IMO's mandate is the development of pollution regulations, such as allowable emissions, restricted dumping areas, and so on. There was a convention on marine pollution in 1973, known as MARPOL, and the latest regulations that ship owners must observe, Annex VI, Tier 3, go into effect in January 2016.
What has happened is that this year, the political pressure on ship owners to control pollution is getting very heated, and many large shipping lines are currently trying to figure out how to cope with these regulations. As is usual in issues that have become political footballs, the regulations quickly outstripped the technological ability to comply.

Yes, the Philippines is a signatory to the MARPOL Annex, however, realistically, if someone sees smoke on a ship in Filipino waters, who are you going to complain to? But think for a minute: Where do these ships travel? Japan, America, Australia. The developed world. The places where politics matter.
My company has developed a solution to clean 96% of the emissions from commercial ships. It is a combination of computer software, scrubbing equipment, sensors, filtration equipment, and charting technology. A highly complex solution (from an engineering point of view) to a very complex problem (You cannot ignore the laws of physics, regardless of what the politicians say.)Our customers are guaranteed compliance with all regulations for the next ten years, operating ships that effectively emit only water vapor, and, despite the cost, self-financed, so economically feasible. The regulations are themselves highly complex. Every country is different. Some places, like Canada, go into effect next year. Some, like the Philippines, are at the back of the pack. We are completely unique in the market at this time and have no competition anywhere in the world.
So, this is why I haven't been so up-to-date recently. My sales and marketing strategy has changed. Customers are approaching me, rather than the other way around. Add in the back and forth I do to Abulug, and you will quickly see why my time is so limited. So, an apology in advance if I am a bit late answering comments, or a bit late in a new article. I have several articles that I would like to write that I have had no choice but to put on the back burner for a while.