NEW articles daily! Subscribe below to receive daily updates with our new articles!

It's that time of year.  Our dear "old timey" readers know what it's all about. For those of you who have just stumbled across my articles, I'll explain.
VACĀTION FROM MY VACĀTION
To many, including Baket ko  (Asawa ko) [my Wife], I am on vacation.  Hey, I'm a foreigner who shows up in the Philippines periodically, stays and enjoys the islands, then returns to the same foreign location from which I came.  Sounds like someone who's on vacation.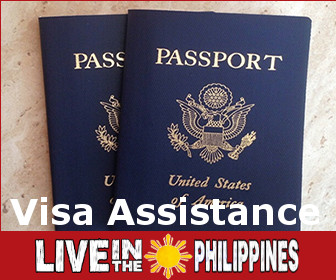 I'll agree – it certainly describes a vacationer pretty well.  But, am I one of them?
HOME OR "VACATION HOME"?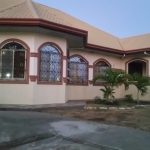 Mi Esposa and I do have a house "way up north" in Ilocos Norte.  We spend considerable time there during the year.  Yet, we do return to Ohio, USA every year, and stay with our eldest son.
I must admit:  it does sound as though we're vacationers with a vacation house.  But … I beg to differ.
TURN THAT AROUND 180!
The way I see it, the Philippines is home, and the annual trips to the USA are vacations.  After all:
We leave the Philippines when the rainy season in our locale is about to commence.
We only travel to the USA during its summertime – no winter escapades here.
We don't own property in the USA – sold it all: lock, stock, and barrel.
We're more like summer renters as we stay with our son.
We use our "digs" as a base for visiting family, friends, and places that we feel like seeing.
Now, that sounds more like a vacation than a "home life."  So, I say that the trips to the USA are vacations, and time spent in the Philippines is time spent at home.
HAPPY WIFE = HAPPY LIFE 
To keep the peace, and to keep this "good thing I've got going" rolling along year to year, I will give in to my darling's point of view.
Okay, I'm on vacation in the Philippines.  But, compromise is in order.  The trips to the USA are vacations, too.
I don't really consider our life to be one of perpetual vacationing.  One can't be on vacation all of the time, with all of that time being one big vacation.  (Besides, I do too many "non-vacation" things while we're in the Philippines.)
THE COMPROMISE 
To make any sense out of all of this vacation nonsense, Wifey and I have agreed to call these trips to the USA what they readily are. They are vacations that we take while we're on vacation in the Philippines.   Thus, we're starting another vacation from our vacation.
Sound reasonable?  Didn't think so.  Neither does splitting a country in two just to maintain peace.  But, it works.  With peace being a successfully achieved goal, even strange ways of achieving it are acceptable.
SNAPSHOTS FROM THE HOTEL'S POOL LOUNGE
Might as well enjoy it while it's here!
Hey, if I have to leave paradise, why not make departure enjoyable?