NEW articles daily! Subscribe below to receive daily updates with our new articles!

I'm writing this article after I received an e-mail inquiry regarding the best place to make a visa run. I realized that since I've personally been on 13a for a while, that the need for a visa run has not emerged recently. So, having extensively travelled around most of SE Asia for a number of years, I'll detail the places that I find most interesting, and cheapest, in order to make that visa run.
First off, what exactly is a visa run? Well, the Philippines is a very flexible country for those who arrive on tourist visas. Unlike many countries, your visa is easily extended beyond the initial 30 days that most passports receive upon entry. Very simple, in fact.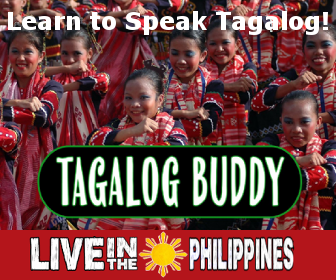 You arrive and get either 30 days immediately, or you can extend on the spot to 59 days by visiting the immigration office before getting your passport stamped. If you are married to a Filipina, and she is travelling with you (more properly, she), can avail of the balikbayan privilege and get one year.
Before the 21 (or 59) days is up, you can extend at any BI office in 60 day increments, up to two years, without needing to leave, as long as you pay the fee.
After two years, you will eventually need to leave the Philippines, for at least one day. This is known as a "Visa Run". What does a day entail? Well, you could take a 16:00 flight to Hong Kong, arriving at 18:00. Have dinner, and board a 22:00 flight back to Manila, arriving at 0:00 the next day… Not even 24 hours out of the country. This is "worst case." Your two-year clock now starts ticking all over again.
But why stress about it? Why not take advantage of the time if you need to leave anyway? Why not play "tourist" for a bit? Why not take the opportunity to go shopping for things that are unavailable here or expensive here? SE Asia is highly diverse, with many things to see and do. Take advantage of the opportunity to live a little.
So, the following are my suggestions for the visa run category… Or even just a long weekend away:
Hong Kong
Pros:
Flights are dirt cheap in advance, as little as 5,000 pesos return (Tiger, Cebu Pacific, Hong Kong Express, Cathay Pacific, PAL).
Tons of things to see and do (Big Buddha, Ocean Park, Disney, Horse Racing, Victoria Peak, HK Harbour, etc., etc., etc.).
World-class shopping
World-class restaurants, especially any and all Chinese cuisine.
Visa-free entry (14 days) for Filipino spouse.
Cons:
Macao
Pros:
Cheap flights (Air Macau, Cebu Pacific, PAL)
Cheap accommodations
Lots to see and do (casinos, history, architecture, culture different than Hong Kong)
World-class casinos, if that's your thing.
Visa Free entry for Filipino Spouse.
Cons:
Can become very expensive if you are not a good gambler.
Once you've seen it, you've seen it.
Bangkok
Pros:
Flights are cheap (Thai, PAL, Cebu Pacific)
Good accommodations at excellent price
Tons to see and do (Temples, palaces, etc.)
Great restaurants
Visa free entry for Filipino spouse
Cons:
Several periods of instability over the last few years
Need "Street Smarts"
Singapore
Pros:
Great world-class restaurants
Fascinating blending of cultures
World-class shopping
Lots to do (Sentosa, casinos, Singapore Flyer, hawker centers, cultural enclaves, architecture, concerts, etc.)
Probably the cheapest international flights from the RP. (Jetstar, Cebu Pacific, SQ, Tiger)
Quick connections by ferry to Malaysia and Indonesia
Very safe (probably safest, cleanest city in the world.)
Visa Free for Filipino spouse.
Cons:
Expensive accommodations
Can get "boring" on a long trip
No "beach resorts" if that's your thing.
Kuala Lumpur
Pros:
Interesting culture
Good restaurants
Reasonable accommodations (quality / price)
Good shopping
Visa Free for Filipino spouse.
Cons:
Airport is out in the boonies… not suited to quick return trips.
Flights tend to be more expensive, except Air Asia from Clark. (Cebu Pacific, Air Asia, Malaysian)
Kota Kinabalu
Pros:
Beautiful ecotourism destination (hiking, orang-utans, tropical setting).
Inexpensive, and beautiful, beach resorts.
Very unique culture.
Flights are cheap on Air Asia and Cebu Pacific from Clark. Expensive on Malaysian.
Clean and safe.
Visa Free for Filipino spouse.
Cons:
It is still a bit remote. Travel outside the city into Sabah can get expensive.
Brunei
Pros:
Unique and fascinating culture.
Ecotourism opportunities.
Visa Free for Filipino spouse.
Cons:
Expensive Flights (Though going down, now that Cebu Pacific flies there… Royal Brunei)
Can get very expensive on hotels.
No liquor or beer.
After you've seen it, you've seen it. (Bit boring after a couple of days.)
Expensive transport.
Close to beach resorts in Miri, Malaysia (Sarawak)
Guam
Pros:
Part of the US (If that's your thing… US shopping / goods)
Interesting history.
Nice beach resorts. (diving, swimming)
Cons:
Expensive flights (Continental, PAL)
Expensive resorts / hotels.
Can be unsafe.
Visa required for Filipino spouse.
Palau
Pros:
Unique Pacific culture
Off the beaten path
Very nice resorts
World-class diving / scuba.
Visa Free for Filipino Spouse
Cons:
Expensive flights.
Expensive  accommodation.
Taiwan (Taipei or Kaohsiung)
Pros:
Great shopping (especially electronics)
World-class Chinese cuisine
Lots to see and do
Cons:
Flights can get expensive (Air China, Cebu Pacific, Mandarin, Pal)
Hotels can get expensive
Language issues
Visa required for Filipino spouse.
Vietnam (Ho Chi Minh, Hanoi, Da Nang)
Pros:
Unique and interesting culture
Lots to see and do (history, markets, etc.)
Good restaurants.
Nice accommodation, cheap.
Great resorts on S. China Sea coast.
Visa free for Filipino spouse (Complicated visa on arrival for Westerners).
Cheap internal transport
Cons:
Air fare can get expensive (PAL)
Vietnamese cities can be somewhat chaotic (crowded)
China
Pros:
Tons to see and do (In most cities).
Shopping for anything and everything
Inexpensive accommodations (even luxury hotels are typically much cheaper than elsewhere)
Internal transport is cheap.
Cons:
Everyone needs a visa.
Airfares can get expensive (PAL, Cebu Pacific, Air China, China Southern).
Language issues.
Food and restaurants are spotty in quality.
Pollution issues.
Indonesia
Pros:
Inexpensive accommodations
Nice beach resorts in certain areas (Bali)… NOT Jakarta.
Cheap shopping.
Interesting culture (Lots do see and do)
Visa Free for Filipino spouse.
Cons:
Developing world (Most Indonesian cities are somewhat chaotic)
Expensive flights (SQ, PAL, Cebu Pacific, Royal Brunei)
Far enough that a quick visa run is impractical
Food issues (sanitation)
Korea (Seoul / Busan)
Pros:
Interesting, and different, culture
Great restaurants
Lots to see and do (Temples, the DMZ)
Very good shopping
Cons:
Language issues
Accommodation can get very expensive
Flights can get expensive (Though the price is falling…
Asiana, KAL, Cebu Pacific)
Internal transport is expensive
Restaurant meals can get very expensive
Visa required for Filipino spouse
Bit far for a quick visa run
Japan (Tokyo, Osaka, Nagoya, Fukuoka)
Pros:
Utterly fascinating culture
Lots to see and do
World-class restaurants
Shopping for anything and everything, including many unique
products (Though expensive)
Cons:
Flights tend to be expensive
Hotels can get very expensive
Internal transport very expensive
Restaurant meals very expensive
Visa required for Filipino spouse
Far for a quick visa run
AND, for those wishing a little different sort of visa run, the Zamboanga – Sandakan ferry offers an interesting possibility. However, the trip is 20 hours in each direction, and only two departures in each direction each week. No online booking, though the travel agents who deal with ferries should be able to help. The trip is safe (terrorism-wise), though the ferries suffer the same navigational, overloading, and equipment issues that other Philippine ferries face. In other words, AT YOUR OWN RISK, KNOW WHERE THE LIFEBOATS AND PRESERVERS ARE AS SOON AS YOU BOARD, AND DON'T BOARD IF YOU SENSE OVERLOADING. Fares average P3,500 each way. I strongly suggest buying first class unless you like a hard deck, lots of salt air, and a really "rustic" experience. Aleson Lines is the ferry operator.
So, this is my list. Keep in mind that it reflects my opinion ONLY, based on my personal experiences (I have been to all of these places, most of them many times)… You may find a package deal online, or just want to live life to its' fullest. There are many smaller places to see that I have not listed. I only focused on the most common places with nonstop flights from Manila. Many airlines have also started flights from Cebu and Davao, so you do not necessarily have to go from Manila.
See the world! Explore! Take the necessary visa run, and instead of complaining, make the most of the opportunity. You only live once.