NEW articles daily! Subscribe below to receive daily updates with our new articles!

I have had this written for a while but hadn't done anything with it. Recently Bob published an article on VIP that got me thinking about this again. This is not specifically about living in the Philippines but it certainly applies to circumstances that arise regularly.
What do you visualize when you use or hear the term "family"? Most of us would immediately think of parents, brothers, and sisters, etc. and that would be correct. What I would like to discuss is what I call "intentional family", people that for various reasons you treat as family. Often people that we go to church with or interact on a frequent basis can become more like family than the aunt that is the crazy cat lady type, and I have two of those living in my family tree.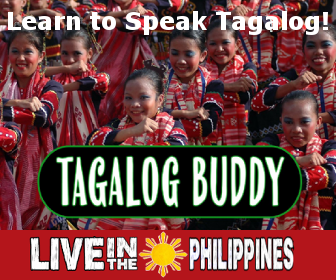 Growing up, I never thought about it because I just assumed (yes, I know a bad thing to do) that everyone did it like my mother. In my high school years, Dad and Mom ran an appliance repair business.
My Mom would faithfully look in the newspaper for birth, death, and other announcements about customers. They would get anniversary cards, sympathy cards, birthday cards for milestone birthdays, and other appropriate cards for the occasion. This was not done due to business building goals but because of a genuine care for these people.
After they retired due to their deteriorating health, she would often stop at the nursing home to take flowers out of her garden to the shut-in's while she was in town. In later years, she learned to use a computer and kept in contact with a large group of acquaintances all over the world with notes and texts. When they passed away, over 250 customers in addition to family and friends attended the visitation for their APPLIANCE REPAIRMAN.
In my last article submitted on LIP, Paradise Postponed, I mentioned that I was hired by a corporation to work in a department that had some problems and turn it around and get things changed on a permanent basis. In my consulting business, I have always been hands-on working on the line with the other workers doing their jobs so I can get a proper feel for not only the problems, but what is causing the problems and how production can be maximized without causing more problems for the line workers.
A supervisor and I are the only non-immigrant workers in that department and there are less than 3 dozen non-immigrant workers out of over 400 in that whole part of the plant. Most are Asian with Hispanic making up the rest of the workers.
When I started working on the floor, I made a conscious decision to treat each one as friends or family. For consistency I will use the term family.
What does that mean? Do I loan them money? No one has asked but I do not loan money to my immediate family without good reason and then only a couple family members.
What it does mean is that whenever possible I encourage them with a brief word or if language is a barrier as it often times is, the use of sign language or a simple questioning smile and a thumbs up, a pat on the shoulder, etc. If I see a problem I will bring it to the proper individuals attention since many of the workers will not ask or do not know who to contact. If I have a brief time when I am not busy, I will step in and help them if they are busy or simply offer to sharpen their tools since in the course of a shift they have to perform about 7800 cuts at an average of one every three seconds and sometimes the new people struggle to keep up.
Another example of intentional family. I have mentioned before that my daughter and her mother (not my wife yet) live in the Philippines on Mindanao. The family there treat me as if we are married and I treat them the same way.
One of my daughter's aunt and uncles were in a severe accident in her last week of pregnancy, causing her to go into labor. Neither of them was expected to live and they asked if Inday, my daughter's mother and I would adopt the baby if they did not live. We agreed and the doctor said he would put our names on the birth certificate as the parents if something happened. On a side note I cannot imagine the paperwork complication we would have dealt with when bringing them to the USA but fortunately they both made it and following a long recovery are doing well.
I'm sure that many of you have similar experiences where the line between friends and family can become blurred. What I have found is that most often what is needed is a word of encouragement, a willing ear to listen, occasionally a suggestion to resolve a problem, and when I am with my daughter I often do it while sharing a meal because some problems seem less over a full stomach. What have you found?
The question is why would you treat someone as intentional family?
Your health can be better for it. When I was getting my counseling degree, I found a study that when you open your heart to others, your emotional well-being tends to improve. Also, people that do so tend to have better health because they are less stressed.
Your surroundings can be better. Not only do I help those on the line when they are busy but they found that I did it to help with nothing asked in return so they will help me if I am overwhelmed and they have a chance to help. A worker on the next line complained to me that people helped me without asking but when he asked for help they would just laugh and ignore him. He did not seem to see any relationship between the way he treated his coworkers in a negative way, "they need to go back to where they came from" and the lack of help when he wanted them.
As you open up to new people and experiences, you learn. Many of the Asian workers are Burmese and I find the difference among the various ethnic backgrounds very interesting. One of the groups finds patting on the shoulder to be undesirable. When I found that out, I apologized through the interpreter for doing that. I was assured that they understood my intent and took no offence.
Your environment can become a more pleasant place. People working together can watch out for each other and their belongings. A quick smile, a joke between friends even if it is a hand gesture like you are going to put some of your work onto them, and other similar things can help make the day go faster. When I am visiting in Mindanao, I keep a pocket full of candy and balloons to make balloon animals for the kids; they love it and I enjoy seeing them have fun.
There are other reasons but having less stress and more enjoyment around where you live is always good. Not everyone accepts the figurative "hand of friendship" but well over 80% do. At work, meal and break time is quite often a time of sharing food with each other and learning about each other's lives, culture, and families.
In closing,
A SMILE
It costs nothing, but creates much
It enriches those who receive,
Without impoverishing those who give.
It happens in a flash and the memory of it can last forever.
None are so rich they can get along without it
And none so poor but are richer for its benefits.
It creates happiness in the home,
Fosters goodwill in a business,
And it is the countersign of friends.
It is rest to the weary, daylight to the discouraged,
Sunshine to the sad, and nature's best antidote for trouble.
Yet it cannot be bought, begged, borrowed or stolen,
For it is no earthly good to anybody
Till it is given away.
If someone is too tired to give you a smile,
Leave them one of yours.
For, nobody needs a smile so much
As those who have none to give.
Author: Anonymous