NEW articles daily! Subscribe below to receive daily updates with our new articles!

Over the past couple weeks, Jason has been writing about online business. I have been doing online business myself for decades already. Here on LiP a lot of people have shown interest in doing online business in an effort to have a good income when they finally move to the Philippines. For years I have been telling people that you don't have to retire to move to the Philippines! I am not just saying that.. I have lived what I say. I moved to the Philippines 18 years ago when I was just 38. So, I know of what I speak.
After Jason wrote his first article eluding to online business, a lot of people expressed interest and asked questions about it. This was similar to responses I have had in the past when I wrote or talked about online business.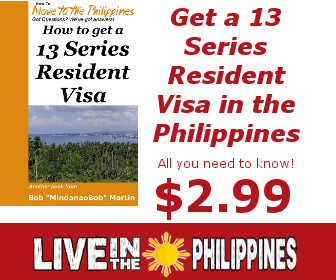 As I saw this reaction, I thought that perhaps there was an opportunity for Jason and me to work together to help people be able to do business online even if they are tech-phobic, knew nothing about the Internet or help them overcome whatever was holding them back. I approached Jason about this, and we agreed to work on something. At the same time, I had been working with another friend Alex (long-time site reader) on another project related to online business. The idea came to mind that perhaps I should connect Alex and Jason and have a 3-way partnership. I put an online meeting together, and we all hit it off. A new "turnkey business project" was born.
BizzzBuddy
BizzzBuddy, what is that? Well, that is the new project that we want to use to help you and others so they can start doing business online with little tech knowledge (really no tech knowledge). BizzzBuddy's goal is to provide pre-made businesses that you can run from anywhere in the world. Proven business models that make money. These are things I do myself and have done for decades. Jason has done these things himself. Alex has as well. Between the 3 of us, we have more than 60 years experience in online business, and we all have a proven track record in using these businesses to make money. That is why we are confident that you can do it too!
Why "zzz"?
Did you notice in the "Biz" part of the name there are 3 z's? Indeed there are, but why? Well, BizzzBuddy is going to provide you with Businesses that work while you sleep! That is right, when you wake up in the morning the first thing you will want to do is go to your computer (or check your cell phone) to see how much money you made while you were sleeping!
What about all the work and cost of holding inventory?
Well, that is the beauty of this. The vast majority of these business blueprints (including pre-made sites we will provide for you require very little work at all. And, no inventory to invest in either! You buy the business blueprint, which will teach you how to do the business, the website is provided to you as part of the package, and you are ready to start doing business! It is that easy. In many cases, you can sell products in a way that is completely automated, the sale will happen, the item will be ordered and shipped to the customer all without any need for your intervention! Wait… you do have to go get the money from your bank after the sale! LOL
Want to win a prize?
As part of our Site Launch, we are giving away some great prizes! To qualify for the prizes you need to do this:
Share this post on your social media accounts (Facebook, Twitter, LinkedIn, whatever social media you use).
In your share write a comment with the share telling why you would like to win a free site! 
Post a comment here in the comments section of this article with links to where you shared the post so that we can look at your post.
Everybody who does #1, #2, and #3 will qualify for 50% off your purchase at BizzzBuddy! That is a great saving!
Next week, on Friday (Philippine time) I will announce the winner of the Grand Prize.
To win the Grand Prize you need to share this anytime between now and next Thursday to be in time for the Friday announcement.
Jason, Alex, and I will choose the person who deserves the Grand Prize the most, based on the comment explaining why they should win.
That's right! a FREE website from BizzzBuddy with a Business Blueprint that will show you how you can start making money on the Internet as soon as possible! You can hardly go wrong.
Are you ready to see what we have done?
If you want to have a look at BizzzBuddy, head over and see what you think! Some parts of the site are closed, but you can get the key to open the site when you sign up for our newsletter!
Click here to visit BizzzBuddy today! We are looking forward to helping you succeed with an online business!