NEW articles daily! Subscribe below to receive daily updates with our new articles!

The last time we talked, I believe I was lamenting some potential (and some probable) problems that were appearing on our home front's horizon.  The katulong's behavior was sending some signals that were familiar – signals that were identical to those that had been sent by other katulongs just prior to the end of their employment.  I pondered whether our katulong was "going sour."
Things have changed, somewhat, since I penned that article.   Business is "up" during a time frame of normally low productivity.  Travel opportunities and actual trips taken are "up."  Ambition and desire to accomplish and do more things are "up," as well (while taking on any new challenges remains at a steady "when I get around to it").  Potential and probable problem signals from the katulong are "down."   Life is getting sweeter.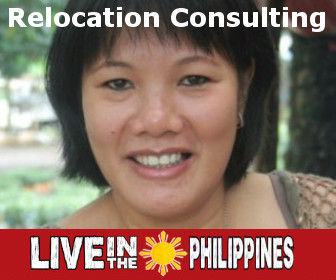 THE BUSINESS SCENE
As many of you, dear readers, know, I am a Certified Public Accountant.  My focus is primarily on individual and business income taxes, however I don't limit myself to providing services in just that one niche.  Some of you also may remember that I serve as the managing member of the firm, Keating & Chillingsworth, Ltd., and through the firm, I ply my trade.
This time of year – the period following the "official" close of "Tax Season" on October 15th (the filing deadline for taxpayers who received an extension of time to prepare and file their tax returns) until the end of the year – is usually a very slow time of year for business.  Tax return filings have been made.  Estimated tax liabilities for the current year can't be accurately calculated and projected until information about year-end operations is available in early January.  The same goes for compiling annual financial statements – still need information for the last quarter of the year. Even year-end inventory counts have to wait for the year's end.
You get the picture.  From mid-October to the end of December, a CPA's usually hectic business life is becalmed.  One of the nice things about being a CPA, though, is that this lull in the business cycle provides social cycle opportunities to enjoy the festive holiday season at this time of year.  It also provides time to catch up on required Continuing Professional Education (CPE) training.  I have to get my 40 hours of CPE per year into the schedule sometime – now's a good time to do so.
So, having given up celebrating Presidents' Day, Easter, Memorial Day, Independence Day, Labor Day, and Columbus Day (not to mention all of the additional holidays celebrated here in the Philippines), I look forward to this time of year so that I can readjust my "work-life balance."
This year, things are different.  Seems like I've picked up a bit of research and consulting work within the past few weeks, and it's filling up the otherwise empty work calendar quite well.  We "workaholics" never refuse opportunities to indulge ourselves in additional labor, especially if it's "labors of love."  Too, a little extra revenue at this time of year certainly helps pay Santa's invoices.
THE FAMILY SCENE 
Things among the immediate and extended family members can't be better.  Our return to the Philippines was a little sad, as we had to say our "See you later!" to too many people in such a short period of time.  But sadness was turned to joy, as we greeted even more people with our "So glad to see you again!"  I cannot tell if these transitions are getting any harder or easier, but I'm sure it's one or the other.  Jet lag does have its benefits, in this regard.
Baket ko (Asawa ko) [My Wife] and fellow grandparent, "Lola" Emy, and I are extremely excited whenever we open up our Android tablets and zero in on the latest Facebook postings involving our young Grandson, Henry.  It's really a kick to see his latest pictures and learn of his latest adventures. Like other five-month-olds before him, he is discovering this thing called life and making great strides to adapt to what he finds.  All we need to do now, is to see if Henry's Mom and Dad would let him give us a Skype call every now and then.   (Are you reading this, Michelle and Charles?)
Here in the Philippines, this time of year brings around memories of dearly departed family, especially our Mother, Romana ("Manning") Velasco Dancel, who passed away last year on November 20.  Our family will get together a few days before the "Death Anniversary" to pray and celebrate her life.  (The actual date of her death is not looked upon as a favorable date to have such a remembrance gathering.)  Similarly, family members is California will hold a gathering on the same date as ours.  Most of Emy's siblings live in Southern California, as did our late Mother and Father (Pedro) prior to their deaths, and coordination of our mutual events takes up a bit of telephone time.  Thank goodness for Vonage.
THE HOUSEHOLD SCENE
Of course, I couldn't end this article and leave you hanging, dear readers, wondering what new developments have occurred in the "Saga of the Katulong Going Sour."  As I mentioned a little earlier, those "ending our business relationship" signals are "down."  As a matter of fact, the saga has had a dramatic shift in its script and it now reflects this article's title.  Things are getting sweeter, and the "signs of souring" have disappeared.  Perhaps the extra work involving our return and the slightly hectic period between that date and her first day(s) off contributed to the theme.
It's funny sometimes, how life here in the province mirrors the telenovelas that are broadcast by the television networks and intensely watched by viewers, such as those in this household.  I prefer not to watch, but the more that I think about it, the more I ponder whether I might better understand how "my world" is unfolding here in the province.  Maybe I should try to scan the channels one afternoon to discover whether any of those "stories" has a sub-plot that deals with katulong fickleness.
Our katulong will still be leaving us early next year, maybe in February, but our working relationship has been cemented solid until her final day.  She realizes, and remembers, that there are certain social events that occur at our house toward the end of the year, and agreed to put in whatever extra effort is needed to make sure all goes well.  We agreed that, in return, we'd make helping us during that time a little easier, and that we'd make sure she has adequate time off to enjoy some of the holiday season with her family, and some of our town fiesta that's held between Christmas and New Years.
Sweetness – we're good to go!