NEW articles daily! Subscribe below to receive daily updates with our new articles!

Back in 1993, I was invited to visit a rubber plantation in North Cotabato owned by a family I've known for several years. North Cotabato is a landlocked province located in Mindanao and its capital is Kidapawan City. It's quintessentially the Philippines, and I loved it. My visit there was exciting and memorable, and I've been there several times since. But the first is always the best, right? It was also an education in more ways than one.
The plantation was typical of the thousands owned by small farmers, which make up the 90% of the 140,000 hectares of land currently devoted to rubber. Located in a remote rural area, we could only reach the plantation that day in a motorized tricycle, by negotiating a rough, potholed mud track littered with rocks. Virtually impassable after heavy rains, the trail would be worthy of any Ninja obstacle course! (On subsequent trips we were able to reach the plantation by car, but it was still a bone-shaking experience which I doubt my failing back could take any more!!).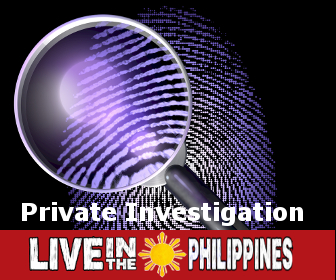 The plantation's house was a humble stilted wooden structure, ubiquitous in the provinces here, and tucked away amongst the trees. No electricity back then, kerosene lamps provided light at night, and the only aircon was the occasional fresh breeze if there was one – (not often when you're surrounded by trees). The living quarters comprised a day room and single bedroom, and a 'dirty kitchen' at the back where all meals were cooked on a wood-burning stove. Pigs and chickens roamed the rear of the house freely, (so plenty of fresh eggs, and lechon on special occasions!). Life at its most basic, really! and I was in awe of the folks who lived and worked so hard in this environment. I was much younger then, but still I knew that I was incapable of living without all the mod-cons I was so accustomed to. Sleeping in the dark without even an electric fan to keep cool is my every claustrophobic nightmare. Yes, I am a 'soft' westerner, and yes, I am in awe.
The plantation itself consisted of row upon row of neatly planted trees, each with a small 'cups' attached to collect the precious rubber. The family patriarch would roam the whole plantation every day checking that all was in order. Not surprisingly, being the Philippines where nothing is wasted, the cups were, in fact, the dried half-shells of coconuts! Also not surprisingly, the land itself is utilized to the full, and intercropping with other plants – fruits and vegetables – ensured maximum benefit. On this plantation, pineapples, for example, were cultivated between the rubber trees. Ah yes! -Therein lies a story…..
A "DUH!" Moment
I like to think I am not alone in this, and in fact, I know I'm not. Searching the LiP archives I came across an article by one of the regular writers (who shall remain nameless) who had a similar experience to mine (you know who you are!). Walking around the plantation I came across low growing plants, and much to the amusement of the family members with me, I expressed total shock that they were growing – you guessed it – pineapples. "But I thought that pineapples grew on trees!" I said. It was a moment that the expression LOL was made for! Seriously, I had always had the notion that, being a tropical fruit, pineapples grew on palm trees like coconuts. I had the romantic image of palm trees by the side of white sandy beaches, being climbed by scantily clad locals to pick the luscious fruit. When they finally stopped laughing, my hosts patiently explained to me that, no, climbing is not involved, and that you actually had to bend slightly to harvest pineapples. We live and learn. (Whilst we're on the subject, anyone out there likes to climb up a peanut tree with me to pick some fresh peanuts??)
Tired Yet?
It wasn't just pineapples I learned about on this trip. I knew already that the substance the rubber trees produced is called latex, and the process of collecting it is called "tapping", but other facts were new to me. I discovered that trees are six years old before collecting rubber begins and they may be tapped for up to 28 years. An average rubber tree yields 19 pounds of rubber latex annually. Now, I cannot remember how many trees were on MY plantation exactly, but it was a lot, and most every other neighboring farm in the area was also dedicated to rubber production. 19 pounds per tree multiplied by 140,000 hectares seemed like an awful lot of rubber to me, so naturally, I assumed that this was one of the major "agri-industries" in the Philippines. So it came as a surprise later to learn that the Philippines is actually a minor rubber producer, yielding only 1% of natural rubber worldwide, whereas other Asia-Pacific countries, Indonesia and Thailand for example, produce 25% and 34%, respectively.
I had also assumed that as a rubber-producing country, the Philippines would also have its own thriving tire producing industry, but not so. There are only a few tire manufacturers in the Philippines with Yokohama taking the lead. But this is set to change in 2020, as the rubber industry is already expanding – it grew almost 9% between 2016 and 2017. Most importantly the Philippines government will partner with a Finnish engineering company to build a tire processing factory in North Cotabato.
This $200 million plant will be able to produce 4 million tires annually.
The Sweet Smell of Success?
One final 'Fun Fact' (read to the end if you're not squeamish). At the end of the day, it is down to that small band of tappers serving my plantation and others to feed the rubber industry. How do they do it? I saw it for myself, and it was terrific. I watched first hand as they cut a wedge in the bark. After making the cut, latex oozes out and collects in the container attached to the tree. After tapping, the cut dries, and latex stops flowing in an hour or two. Tapping takes place every other day, and each time yields about 56 grams. One tapper can tap 400 trees or more per day.
But what happens next is the thing. The crux of this tale in fact. The latex congeals in the cup and is then collected and kept in water in a storage pit or container of some kind until the rubber company comes to collect it. On my plantation, this was a circular concrete structure that looked like the top of a well.
And this leads me on to tell you the last thing I learned about rubber. It stinks!!! Three exclamation points are not enough!!!! It stinks beyond belief. Why?
Once the latex congeals it begins a process of degradation producing a range of smelly compounds that are hard to describe (or would actually be very easy to describe if this wasn't a family-friendly site). I had been aware on my first day thereof the occasional pungent odor in the air that I had supposed might be poor drainage. But on the third day, the rubber company truck pulled up (we were having lunch at the time), and 5 young barefooted guys in shorts jumped down and hopped thigh-deep into the storage pit to collect the congealed gunk. What happened next was, let me say, memorable. Disturbing the water in the pit released a diabolical smell that hung around in the humid air for hours. I didn't finish my lunch.
If it helps you to imagine the awfulness I'm trying to describe, have you experienced the smell of ripe durian? I have, and in common with so many people, I'm really really really not a fan! But compared to this experience, durian is suddenly in the same league as Chanel No 5 or Yves Saint Laurent perfumes in terms of aroma. Yet these guys WERE WADING THIGH DEEP IN THE STUFF IN THE PIT.
I suddenly realized that I'd rather sleep in a wooden house, in the dark, in the heat & humidity, with no electric fan.
Talking of fans, this stuff smelled like something had just hit one. I think you get the picture.
Pass me the durian…..