NEW articles daily! Subscribe below to receive daily updates with our new articles!

Who is likely to make a good expat?
"An expatriate (often shortened to expat) is a person temporarily or permanently residing in a country other than that of their citizenship. The word comes from the Latin terms ex ("out of") and patria ("country, fatherland")." Dictionary definition.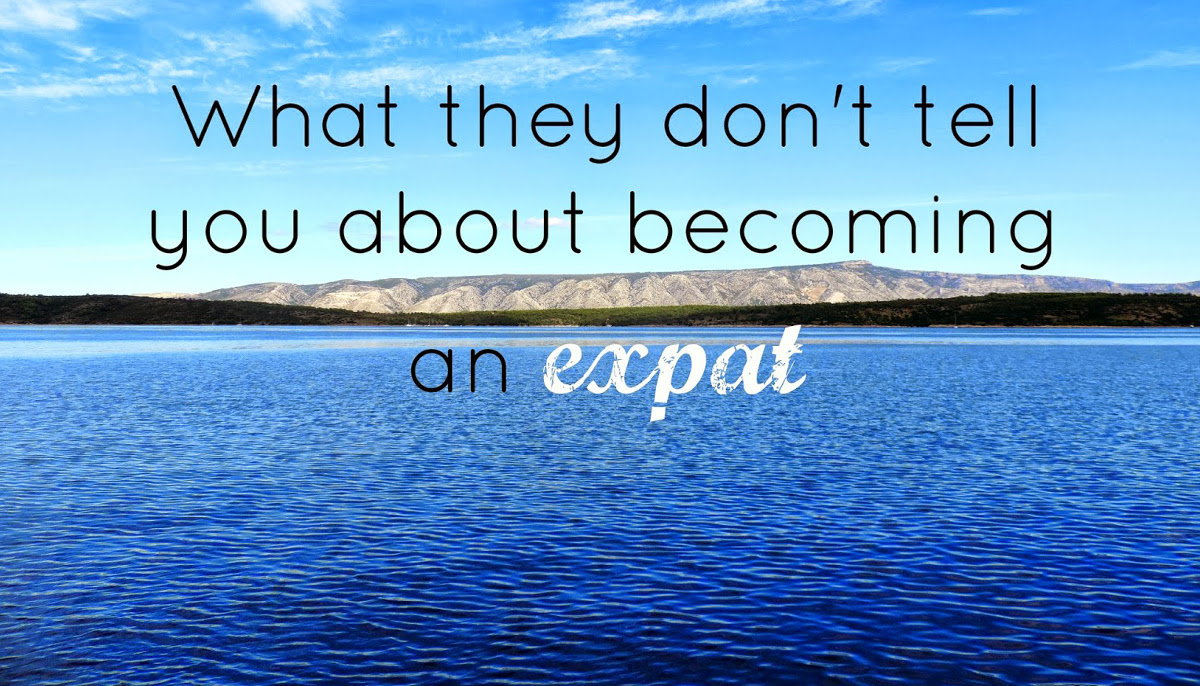 I realize that this is more facts and figures and less entertaining than some articles, but grab a cup of coffee and let's look at the subject. First, I want to lay some groundwork of who, what, and why, and then look at the criteria for choosing people. This will give an idea of the type of person that might be best suited to living abroad. I will also combine the information of those living abroad for a specific length of time with those permanently in their new country.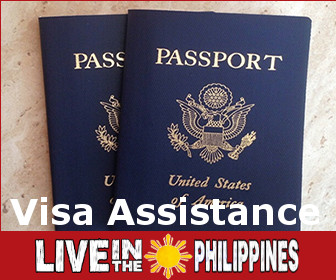 There are several reasons that people become expats.
Military – While it loosely fits with the term expat, we will include it. In this situation you are told where to go, when to go, and how long to go. If you didn't like the assignment you were told, "You will adjust." What you make of it is almost entirely up to you. Most of us that have been in the military or been around those who were have seen the two extremes. The people that after a two year deployment learned nothing about the culture, language or the people other than to order another beer, or the other extreme, completely "gone native" and assimilated as much as possible.
Religion – This is one of the largest reasons for people to leave their home country. Reuters reports that there are over 400,000 people that have left their home country and live in other countries to serve as missionaries. While the USA is number one in total numbers, Brazil, South Korea, India are also in the top 10 with the Philippines having a notable percentage according to Christianity Today.
Business – International businesses select people to work in operations overseas for varying lengths of time. According to the Wall St. Journal, in 2013 there were approximately 84,000 people assigned to locations outside of their home country.
Political reasons – This class is voluntary instead of the political refugee types and includes those who choose to move as well as those who renounce their citizenship.
Lifestyle choice – These are people looking for better climate, slower pace of life, cost of living, limited retirement income, and any of the other usual reasons given.
Marriage – When a person marries someone of a different country, one of both of them will likely end up living in a country outside their birth.
These are the largest groups of expats.
Religion and Business are two classes that generally have a selection process. I have worked in international businesses for quite some time as well as working with missions programs and projects for over 35 years. Here are some of the items from the selection process.
See how they fit your situation.
Do you enjoy learning about other cultures and participating in cultural activities?
Are you comfortable with change or do you prefer having set routines?
Do you feel uncomfortable when people are talking in a language that you do not understand because they might be talking about you?
Do you prefer eating foods that you are accustomed to eating or are you more adventurous?
If you see someone doing something in a way that looks awkward or strange do you like showing them how to do it your way?
These types of questions form a basis for the screening process. If you answered 1. – No, 2. – Set routines, 3. – Yes (Likely they are until they get to know you just as you talk about people until you know them), 4 – If you are not adventurous you are likely to be in trouble, 5. – You will see many things that are different, so just adjust. The answers show the daily things will likely be the biggest frustration.
From Shelter off shore website
7 Essential Personality Traits to be a Successful Expatriate
You See Challenges as Opportunities – If you see a challenge as a chance to learn, discover or try something new then you have the right attitude to succeed as an expatriate!  If on the other hand you hate facing challenges in your life and the thought of having to learn a whole new way of doing pretty much everything daunts you, forget it!   Everything you take for granted now will be taken away.  If this thrills you … then you've got the right attitude.  If the thought makes you feel distinctly unsettled then perhaps you should not relocate!
You Believe it's a Small World – If you think that it's a small world and you're thrilled when you see similarities around the planet or when you meet up with people who, thanks to the six degrees of separation concept, you probably won't be daunted by distance. If on the other hand you fear you will miss all that is familiar and the travel required to get 'back home' seems too long for comfort, then maybe you won't like the fact that you're living abroad.
You Can Think Outside the Box – Linear thinking is not a good trait to live by if you're an expatriate – in your new life abroad you will face all sorts of challenges to your every day world and you will even be challenged in terms of your beliefs and perhaps even your morals!  You need to adapt the way you think to the situation. As an expat you need to be flexible, adaptable and good at problem solving and working around obstacles.
 You Don't Sweat the Small Stuff – If you can look past the fact that shops shut at annoying hours, you can ignore the fact that 'things' don't always work as advertised, that time keeping is a foreign concept and that you have to jump through random hoops to get to where you need to be bureaucratically speaking, and you really don't let any of it bother you, you'll go far! If on the other hand you worry when everything doesn't go according to (your) plan or when you can't understand why a process has to be done a certain way, you will struggle abroad.  You will forever come up against conundrums and annoying situations, but if you can just let it go and not sweat any of the small stuff because it really doesn't matter in the greater scheme of things, you'll be just fine!
You Feel Free – If you believe that you're free, if you feel no real burdens of heavy responsibility, if you accept that you're 'allowed' to go where you want and seek out fulfilment of your own dreams then you'll be able to travel and enjoy where you travel to. If instead you find that you're held down or back by thoughts of others or of your responsibilities, you may find it hard to embrace a new life abroad and make it all you want to.
You Are Adaptable – If you're able to adapt to fit in, you're happy and willing to learn new ways of doing the same old thing and you feel ready to take on life outside of your current comfort zone, and you'd say you're adaptable you'll make a mighty fine expat.
You Desire Change – Ultimately you need to want to experience a change in your life if you're to be happy abroad.  If you love your current life but feel you 'should' take a job offer overseas because it will give you more money, or you're following a spouse or a friend overseas out of a sense of duty, how will you find happiness? You need to want to go!  You need to want to experience the thrill of adventure, to embrace the challenges and to step into the unknown and discover it…otherwise what's the point of you even considering moving abroad? Yes, it is normal to worry just a little bit about how you will adapt and adjust, but if you really want to be an expat and see more of the world, you will rise to the challenges totally naturally and learn to embrace all that life throws at you.
In business it is even more specific, and in my opinion, you should consider your own personality before deciding where to move.
If you are an entrepreneur, keep in mind that you cannot just jump into business in just any country. Bruce Raines, CEO of executive search firm Raines International said: "If you're very entrepreneurial, emerging markets — including Brazil, the rest of South America, Vietnam, Moscow, China — are the frontier. You can build a huge reputation as a sharpshooter and move up quickly," but if you're more risk-averse, "you may do better in Europe or another established market, where there are already established procedures and a track record".
While I am no expert on business in Japan, I know from very limited experience that there is a very well structured and indirect method of doing business. If not followed, it will lessen the likelihood of success. This is similar in various degree in most of the Asian countries.
In the Philippines for example, there are significant limitations to what types of businesses you can participate in as well as limitations to the percentage of ownership if you are allowed to own such a business. Yes, I am well aware that your wife might be able to own a business with you being her consultant and adviser, but you might not be able to own it.
While you might not be thinking of business in your plans for being an expat, your personality will find many similar roadblock for living.
While I do not mean to imply that expats are going to change people or teach new ways, I found the one list that a mission group gives their prospects to be very sensible. My comments are in italics.
A country can be diverse. In Italy, I learned that standard Italian is not generally spoken anywhere except on TV and radio. Every region has its own dialect, which can even constitute another language, like Sicilian. Italy is also culturally diverse, with the big divide being between the rich, industrialized north (with its historic influence from Austria/Hungary and France) and the poor and often corrupt south (with its historic influence from Arab culture). Sicily was occupied by the Arabs for 200 years and this is reflected not only in their culture and language, but also in their cuisine. Learn about the region where you are going.
Foreigners are not always welcome. In fact, sometimes your presence is resented. Learning the local culture and keep in mind that your attitude and behaviour will go a long way toward minimizing dislike or making it worse.
Be humble. You know what? Your way may not be the only way or the best way. What worked really well back home can go down like a lead balloon. Learn how "they" do things and see how you can help. You are there to serve. The way to do that is to really understand your people, their culture, and their worldview. Learning new things and meeting new people can be enjoyable.
The other side of number 4 is that it is also a mistake to go "too native." Don't lose sight of who you are and why you were sent in the first place. You will always be a foreigner in the eyes of the people. Accept that and don't try too hard to be like one to them. You will most likely be respected if you are learning and accepting of your new enviourment, but trying to go native can be perceived as disrespectful or mocking in many cultures.
You need to accept that you can't always fix people or churches. So, don't be afraid to admit that you are struggling and to ask for help.
Finally, you will miss home! You will miss your family and you will miss the way things are done back home… in a way you never knew possible.
In closing, this is not a comprehensive list, but simply food for thought from two differing points of view for organizations that send people abroad.