NEW articles daily! Subscribe below to receive daily updates with our new articles!

Today is March 16, 2014. As of this day I have been here a total of eleven days.  During this time, I have accomplished much, but it seems to be very little.  So, how can I accomplish a lot without achieving much?  Well, I have become much more familiar with my married family.  I've come to know their character a little more, their attitudes about life, and the way they are as people.  That tends to happen when you all live in one compound, and in closer cases one house.  Yes, I think many Filipino reading this can understand the concept of a family compound but I am sure that there are many foreign readers that have no idea what it is… or maybe, they get an idea just by thinking about it for a minute.
So, for those of you that don't know I'll explain it a little, and for those that already know you can read along and agree or disagree with my brief description of a family compound. A family compound is comprised of what is usually, at least originally, one piece of land.  The land is then fenced in, which in the Philippines a fence can be translated to American terms as a wall.  Inside this walled in family compound, the land is then divided up into smaller sections for which family members build a house in which to live.  In this compound they all vary in size and type of construction, which of course is based upon the income of each family for that section.  Over time, the land is often divided legally into different sections and given to, or sometimes sold to the inhabitants of the section.  In the case of this compound the entire piece of land is owned by one person.  The family matriarch, who lives in California.  I have yet to have the opportunity to meet her, but I have spoken with her by phone a few times and she is a nice woman that obviously cares about her family.  Why else would she allow so many people to live for free on her land?  Yes, I said it, free.  Now, for all you Americans cringing at the thought of your entire family dividing up your land and living on it for free, I understand what you're thinking.  WHAT?!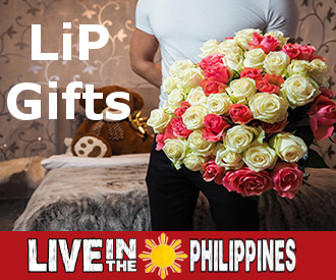 I understand because I was where you are today. In America, sheltered from the way of life of people in another country.  Unknowing that the plight of an entire household could rely on whether or not they have a family member willing and able to take care of them by allowing them to live for free on their land.  This is hard to comprehend, I know.  We have, after all, had it easy.  Even I have, growing up with one parent, and three siblings, and originally living in government housing until my strong willed and determined loving mother worked hard, received an education, and made a better life not only for herself but for her children.  But, there lies the catch. Government housing, and an education.  I don't know of government housing here, and I have been told that there is no such thing as government loans for college.  I myself took out a government loan and went to college.  So, where then would someone get funds for college if they don't even have funds for housing?  It is a vicious circle here.  One that is difficult, at best, to break.  But, I hope to do that with at least two children, and maybe more.
So, what do I mean? Well, I've written a number of articles for this site, and I didn't mention in great detail, if any, about one of the many reasons my wife and I have come to the Philippines.  My wife has two nieces and three nephews here in this compound.  They are for the most part very well behaved children, and for the remaining part that isn't so well behaved, well… they're typical children.  They misbehave.  Anyone that has been around children understands that.  Although some children I have seen misbehave because of poor parenting and lack of discipline.  Or simply, lack of being around to raise the children properly. That is a pandemic, as far as I am concerned, in the United States right now.  Way too many children giving birth to children, and not knowing how to raise a child.  So that child is raised improperly, and that cycle continues, and worsens with time.
Wow… I got a little side tracked on that issues, one which I love to debate if given the chance. Let me jump back onto track here a little, but I will say that I think these issues are linked, in the U.S., Philippines, and every other country in this great blue sphere we call Earth.  You see, I want the cycle to break.  I want to see people change for the better.  I want to be able to provide an opportunity for those willing to work hard for a better future.  Children though, have no choice but to live the life they are provided, and sometimes it is a difficult task at hand.  Put simply, it costs money to go to school, even if the school is free.  In the U.S., taxes pay for public education, and all children can attend school for free.  But even there they need pencils, paper, and other things that are required in order to complete a single day of school.  But, one other thing that children in the U.S. have that they don't have here in the Philippines is a free lunch.  How do I know about free lunch?  Because I received a free lunch the entire time I was in school.  We were considered poor.  Can anyone tell me how well a child can think, or behave, if they are hungry?  I can tell you from my own personal reactions that I become irritable, and do not want to even think about sitting in a chair learning something when my stomach is growling.  But then, I didn't have to worry about that as a child.  That's not the case here.  So, how do I intend to help?  I don't know how much I'm going to be able to help, but I want to do something.  I first need to settle into a life that doesn't include living out of a suitcase, and then I'll be able to organize my thoughts, and get some sort of plan arranged and set into action.  I hope to help some children with school supplies and hopefully money for lunch to ensure that they get a good meal at school.  I am taking the food queue from Bob Martin, as he has done this in the past and has written about it in some of his articles.
As for a more personal way to make a difference, my wife and I are hoping to adopt. You remember those five nieces and nephews I mentioned earlier?  Well, we are hoping to adopt two of them and give them a bright future with education, good daily nutrition, and a way to support themselves in the future without worrying about where their next meal will come from.  We haven't received an official word from the father as to whether he will give up his parental rights yet, as I only just discussed this with him yesterday.  I can only imagine the emotions he is feeling as he struggles to think about giving up two of his children for a better life.  I know he loves them.  It is clear to me because he will take any job as long as it will help him to provide for his family.  But, work is hard to find, and it seems to be getting more difficult each year  .I hope he will give us the great privilege of raising two of his children as our own, and giving us the pleasure of raising two children into adult hood where they can be positive and productive members of society.
My wife helped to raise them as they are the eldest of the children and when the twins came, they were a handful alone for their mom. They've followed me everywhere since my arrival, and we've had as many discussions as possible in English, as they are bright, and eager to learn more.  I am happy to see this, as this will help them to succeed in their chosen careers as a teacher and nurse.
So you see, our move to the PI is more than just my health. It's about family.  It's about giving back.  It's about helping others.  And to be honest, having a family will fulfill one of the things I have wanted in my life for a very long time.
Since writing this article originally, things have changed in many ways. Some for the better and some not so much.  We have found through numerous sources that adopting the girls would be a nearly impossible task.  One which would take many years for completion, if at all possible to be completed entirely with the United States.  I feel it is best to do it through both countries, as at this point we still do not know if we will be staying in the Philippines.  We are giving ourselves 4 years to make a determination.  Since there is no way I could possibly leave my children behind here to go back to the U.S, we have decided to wait until we know what is going on with our living situation until we decide on adopting any children.  We still spend a lot of time with the girls, and make sure their daily needs are met, but they still live with their Grandmother and parents in the family compound.
I have also started to donate my time at the local elementary school speaking English with the children in grades 3, 4 and 5. Most of the children like the interaction in casual English rather than the "queens English", as I call it.  We talk about America, and the Philippines and the things I like here as well as the differences between the two countries.
I have also discovered that the government provides money to be used for children they determine to be malnourished (based on age and weight) , and I have made donations of a sack of rice and fans for their use in the feeding room. Small things to us, but big things to the children, and the community.  I'm not boasting here.  Just letting people know how a small thing can make a big difference in the day of a child trying to receive an education.
Until next time, paalam, ingat, and God bless.