NEW articles daily! Subscribe below to receive daily updates with our new articles!

We rent our house. Buying a house in the Philippines is not really something we have ever considered. Why? There are a number of reasons, but I'll come to that later. Real estate articles on here tend to get emotional responses. What I've written is my experience only. Some people may have done things differently.
Renting a place to live in the Philippines is somewhat different than in many other locations in the world, particularly in the United States. Though, before moving here I had rented abroad previously, some expectations I had got quickly changed once I rented here. Some common things that are different: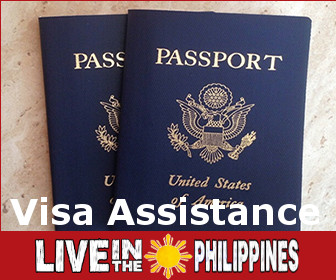 1. Locating a place. In the United States and the UAE, if you wanted to find a place to rent, you got online or got the local classifieds. Generally, the rents were spelled out, fixed based on the unit or square footage, and are accurate and up-to-date for the most part. Trying to rent a place in the Philippines while you are still abroad is a nearly impossible task. Listings online or in the paper frequently are months old, rents are typically unspecified or not accurate, or the photos posted might not match. The landlord can pretty much choose the amount he will rent to you. Discrimination is not only legal, but many Filipinos expect it. If you are moving here from abroad, it is best to budget a few weeks in a hotel and search in person. If not, at least a couple of days and pick an initial, short term rental until you can find time to really look. Additionally, having a Filipino, say a relative of asawa or girlfriend, search for you will surely lead to disappointment. How can they possibly know what you really want? If you are working here, or going to school (or you have kids), traffic in Manila should dictate where you live more than any other factor, unless you want to spend a quarter of your life sitting on EDSA and commuting. You cannot know some of these things until you first stay here a while. If you bought, you are pretty much locked-in.
2. Move-in rents typically require four months minimum rental deposit. (Usually First, Last, and at least two months, usually more, security). This is pretty standard here. Compare versus the States where a typical flat might only require two months all-in.
3. Furnished apartments here typically have furniture that is the absolute cheapest possible. Executive long-stay places are not nearly as common here as in major business centers (Though they do exist).
4. A common practice here is for landlords to collect twelve post-dated rent checks in advance of move-in, and with lease renewal. Not all, but many, if not most, do this. Some landlords will allow the deposit to be used as last-month rent if they are allowed to inspect for damage before the lease expires.
5. Retrieving security deposits is not as easy as it may seem. Many renters here have great difficulty retrieving deposits. A good tenant/landlord relationship makes this much easier.
6. Annual rent increases are capped by law at 3%… How many landlords observe this law? Not many. Again, a good relationship with your landlord is critical. (In our case, she increases 3% every two years, which is fair and reasonable).
7. Typically, the renter is responsible for any and all maintenance (Something that is very different from renting in the USA). This includes things like plumbing, electrical, and upkeep. We were able to negotiate with our landlord on a leaky roof and some termite damage, but some landlords hold you to the letter of the agreement.
8. Most flats, houses, and apartments here are basically nothing more than four walls. On move-in, we needed to buy all appliances, aircon, water heaters, light fixtures, new locks, and shower heads. We were also responsible for replacing broken water fixtures if we didn't want to use the broken ones. This is why I do not recommend renting from abroad… You never know what you will find until you move in.
9. Renters insurance, while useful in the USA, is effectively useless here.
Now, there are advantages to renting in the Philippines: Big advantages. We have had several opportunities to buy while living here. Passed on all of them. Some of the pros and cons of renting:
Renting pros and cons
Pros:
1. You cannot know the quality of a neighborhood from abroad. Relying on what family says is no good either. If you buy in an area, without knowing flood history, traffic, convenience, security in advance, you are opening yourself up to disappointment and a potentially large financial loss. If you rent and don't like the neighbors, place, etc., you are limited only by the terms of your lease. How do you know that the neighbors' roosters crow at 3:00am until you move in? Read Bob's earlier article which detailed the call center that went up next door.  Before living here, I was told that I should look an area in Marikina. Wanna guess which area had massive floods? If I had purchased, I would have been stuck. Say you move close to asawa's family, and there are problems. If you own, you cannot easily move away from the situation (I was lucky… No such issues). Place that house in the province… Now what ya' gonna do? By renting, we have flexibility if we need it.
2. You cannot own anything here, except a condo. Yeah, people say they "own". You own nothing. Your spouse or whoever you bought the house for owns it. If you are in a long term, stable relationship, then the difference is quibbling over terms. If not, a BIG difference, regardless of what anyone tells you the law is or how they "bought" some land. Say you lease land and build a house. You DO NOT own the house, but not the land, as has been posted many times online. Under Philippine law, the house becomes part of the land (same thing, BTW, if you make "improvements" to a rental… We added an gate to our house. When we move, the gate stays behind unless we but the house back to original condition). As to condos, they do not necessarily only mean an apartment. Many subdivisions with single family homes are designated as condominiums. Also relating to condos, their value is always dependent on how well they are maintained. Ever look at building maintenance here? Buildings, were they in the States, that would look 40 years old are often relatively new, perhaps only ten years. Now, Rebecca and I have been married four year, together nearly six, and known each other for nine years. We are stable, I trust her 110%, but we still rent. Why? Yeah, owning a place might give her a little more security, but she doesn't want to be tied here permanently (What if I croak? What if I am transferred? Say that Juanito inherits… Does he want to live here?) Selling a property in the Philippines can be an exhausting, trying, and expensive task.
3. Rents are much cheaper in the Philippines than house payments. Typically less than 1% of the value. We rent because the economics work.
4. The real estate market in the Philippines is terrible. If you think you will make money by buying a house, think again (Unless you are in a very highly desirable location, like in the CBD, or on the beach, or something similar). Many foreigners start building something here and the project is abandoned (The relationship went sour, they ran out of money, they ran into squatter or legal issues). The area around Rebecca's place has numerous gigantic houses built for foreigners or OFWs that are virtually unsalable (Too expensive for the region). If you are planning to buy or build something and live in it until you die, then perhaps this is not a concern, but it is unlikely that you will make money. Those who make money in real estate in the Philippines either are playing in the luxury market (very limited), or are dealing with multi-unit rentals. Over the years, in the States, I was always told that real estate was a great investment. For many years, it was. Many of those same people who hounded me have eaten those words.
5. Mortgages in the Philippines are very difficult to acquire, and offer terrible terms and APR. Though some foreigners can "help" by being listed on a mortgage, since you cannot own land here, the bank will generally not issue a mortgage in your name alone. Banks view foreigners as debt risks, so unless your asawa's family is well-off and she has the ability to qualify on her own, you are most likely out of luck. Not impossible, but very difficult. If you are over the age of 50, then forget this option entirely. Banks in the Philippines can, and do, discriminate based on age. Since those over 50 are more likely to kick off before the mortgage is paid, you are therefore a greater risk, no matter how good your pension or how much money you have. Though we could likely qualify for a mortgage here (The way I set bup our accounts will do that… We were offered 35% DP and 10 years at 14%… Much higher foreigner rates), the financial requirements simply do not add up: We would lose a bundle except by paying cash, and even then the numbers do not make much financial sense.
Cons:
1. If you own, you can build, modify, add-on any way you damn well please. Zoning in the Philippines is either weak or non-existent in most places. You want to start a fireworks factory in a residential area? Paint it purple with lime green accents? Build a sari-sari? No problem in many cases (Though the HOA might have an issue with that). However, your neighbors are free to do the same. In the provinces, with land all around, then most likely no big deal. In Makati? Might be a big deal.
2. Asawa security. With no divorce in the Philippines, many Filipinas view a house as security in their old age. Now, in my case, Rebecca doesn't hold that view. However, many people here do hold that view. For those dating online and such, when a Filipina asks you to build a house, in many ways it is security should you decide to dump her or leave the country. May sound harsh, but facts is facts. Home, or land, ownership is also the one thing that shows true social status in the community… More than money or anything else. When Rebecca grew up, those who owned land never went hungry. Is that the case today? Probably not. But when you are raised believing it, a very different view. Is it worth the risks and hassles? Only each individual can decide for themselves, but buying something immediately, or sight unseen, is simply asking for trouble, regardless of reason. In the Philippines, real estate and the laws related to it are completely different than what expats will be familiar. At least when you live here a while before buying, or building, you can truly know the reality.