NEW articles daily! Subscribe below to receive daily updates with our new articles!

Shipping containers. Tax exemptions. One of the questions that comes up when you start thinking about moving to the Philippines permanently is: what do you do with all your stuff?  Over the years, most of us accumulate large quantities of furniture, appliances, electronics, books, tools, etc.  Do we store it? Give it to the Salvation Army? Hold a giant yard sale? Cram it all into balikbayan boxes?
It's common knowledge that you're entitled to bring in one shipping container of personal and household goods, exempt from VAT tax and import duties, if you get a permanent resident visa such as a 13A (spousal visa) or an SRRV (retiree visa).  It says so right here: http://www.philippineembassy-usa.org/uploads/pdfs/DutyFreeImportation.pdf. (This also applies to returning overseas Filipino workers.)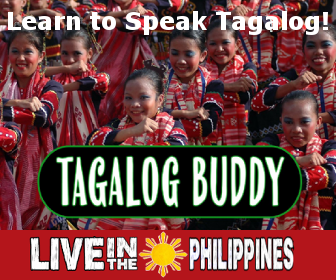 In an unbelievably laborious and expensive experiment which I hope to never ever repeat, we have proved that this can actually be done.  For the benefit of any others who may be rash enough to let their wives talk them into this, and would like to know what they're getting into, here are some random observations, which is the best I can manage at the moment since I'm still tired and cranky from working like a carabao loading and unloading 16,700 pounds of stuff. (Yes, I know that's not quite 16 tons. Poetic license. Yes, I had help. Even so.)
Anyway, here's what it takes to ship a 40 foot container from the U.S. to the Philippines:
1. Hire a customs broker at whatever port you're shipping to.  You don't need any Philippine government paperwork to load and ship the container — that part comes later.  You do need to have transport lined up ready to receive the container at the destination port. The ocean shipping company requires this.  They want to be sure they have someone to call to pick up the container when it's unloaded from the ship, and it has to be a company on their approved list, since they want to be sure of getting the container back after you unload it. (Containers are expensive.)  As a practical matter, you need a customs broker anyway, and a customs broker can set up the transport, so best to get this lined up before you start.  (It was surprisingly hard to find a customs broker who was familiar with shipping of personal goods. After some shopping around, we used Fely Morata (0919 825 7881), a customs broker here in Davao, who did a creditable job.)
2. Figure out what you're allowed to bring.  As with many things here in the Philippines, the rules are somewhat subject to interpretation – what things qualify as "household goods", and how much is a "commercial quantity"?  It's wise to discuss any possibly questionable items with your customs broker, in detail, with pictures if necessary.  Shipping vehicles is a non-starter – it can be done, in theory, but vehicles don't qualify for duty exemption, and the taxes are very high (see http://manilaforwarder.com/vehicleshipment.html).  Also be sure to check U.S. export restrictions – things like firearms, cash, pirated software, etc. may get you in trouble with U.S. authorities.
3. Figure out how you're going to load and unload.  There are two main options: (a) do it yourself, or (b) let the moving company do it.  I'm far too tightwad to spring for option (b), which potentially adds thousands to the cost. We were going to have to box all the smaller stuff ourselves anyway, and a big advantage of the do-it-yourself approach is you don't have to box everything, you can fit a lot of non-fragile things into the nooks and crannys between the bigger items.  Anyway, I've schlepped all this stuff through several other moves, each time loading it all in a couple of U-Haul trucks – how hard could it be?
So I had this fantasy that a shipping container would magically appear on my front lawn one morning, like a roll-off dumpster, and I would take, say, a week, and fill it up an item at a time, same as with the U-Hauls.  Well, no. The standard deal for a self-load is, you get two hours.  Extra hours, depending on the company, are quoted at anything from $40 to $100 per hour.  In theory, you can get a "dropoff", where they leave the container for a few days, but for that they typically charge double drayage.  "Drayage" is the charge for trucking the container to and from the port.  We were in Phoenix, the port is in Los Angeles, drayage was about $1,500, not something I was eager to double.   Bottom line: unless you live near a port, or unless you have everything already in storage and well enough organized that you can load 2,500 cubic feet of stuff in two hours or so, you need to find a company that can organize a several day dropoff without charging double drayage. Which brings us to the real challenge:
4. Find a shipper.  This was by far the hardest part.  In case this isn't obvious (it wasn't to me), you don't deal directly with the ocean shipping company (the company that operates the ship, Maersk Lines in our case). You deal with an international moving company that arranges to get the container, transport it to your location for loading, transport it to the port afterward, and do all the required paperwork with U.S. Customs and the ocean shipping company.
If you google for "ship container to Philippines", you'll find lots of companies that will claim to be able to do it.  As best I can tell, a shockingly high percentage of them are ripoffs. Take a look at www.movingscam.com if you don't believe me.  Keep in mind that whatever company you choose is going to have thousands of dollars of your money, in advance, plus all your worldly goods — this leaves you in a poor bargaining position if they then start inventing new things to charge you for.  You can check the Federal Maritime Commission web site to be sure that the company you choose is licensed and bonded (see http://www.fmc.gov/questions/default.aspx, especially the section on "Moving Household Goods" and the material on "rogue movers").  Unfortunately, though, lots of the sharks are licensed, so it's essential to do your homework and thoroughly check out the reputation of whatever company you're going to use.
In our case, we started out by requesting bids from all the companies we could find on google. We chose a company in Florida that seemed the most reasonable, and made what we thought was a deal over the phone. Weeks went by, with several broken promises, two increases in the price, and no sign of the promised written booking. Then the deal changed from a three day dropoff to six hours.  With our departure date looming, and now gambling $2,500 of non-refundable plane tickets on whether this company would show up as agreed, it was time to rethink the plan. While looking through consumer protection sites like movingscam.com, I ran across several posts by a seemingly knowledgeable moving company executive (Art Haddow, of Premier Van Lines), so I called him up to get some advice. As luck would have it, his company turned out to be headquartered less than two miles from my house.  When I explained the problem, he gave me a quote that was less than any of the others I had gotten, and – the important part – he was able to arrange to pick up a container that was already in Phoenix, thus getting us a four day dropoff with no extra charge for double drayage from Los Angeles. (For my money, Art is the real deal – after we shipped, the ocean shipping company added several hundred dollars of "surprise" charges, but Art stuck to his original quote as agreed. My best piece of advice to anyone in the U.S. thinking of doing this is: call Art. 480-641-9268
One other bit of advice: if your destination port is not Manila, route the shipment so that it arrives there directly. Ours went from LA to Malaysia, where the container was transferred to another ship going to Davao, so we cleared customs in Davao – no problem. I have talked to others whose shipment went through Manila, and they were required to clear customs in Manila, and had to unload the container and load everything into a different container for shipment to the ultimate destination.
5.  Load the container.  This was another place where the U-Haul fantasy broke down. They don't actually "drop off" the container – they park a semi-trailer in front of your house, with the container sitting on it.  This means that the floor of the container is four and a half feet above the ground.  It doesn't come with a lift gate or a ramp, either. Here, too, Art came through for us – after pointing out the problem, he loaned us a 16 foot ramp, of the kind used for loading vehicles.  I don't even want to imagine what would have happened if I had gone with the original company, and wound up having to load the piano, the refrigerator, etc., plus everything else, without a ramp, in two hours.
Containers differ from U-Hauls in another way: containers don't have convenient rails along the inside for tying everything down. Ours had metal loops, floor and ceiling, every ten feet; I'm told some don't have even that. You have to load the container in such a way that items can't shift around too much, so it needs to be full, or at least full up to some point where you can tie down something big enough to keep the rest from shifting. In our case it didn't appear that there had been much movement, but ships don't always stay level, and crane operators can get careless.  Our biggest challenge was my wife's two china hutches, complete with mirror backs and glass doors, the results of a multi-month china-hutch-hunting odyssey on Craigslist, and which she would, given the choice, sooner part with a kidney than turn loose of either of them. Miraculously, both arrived undamaged, standing vertically, sandwiched between mattresses.
Keep in mind that one of the requirements for the tax exemption is a detailed packing list, so don't forget to note down what you're loading. Ours listed boxes by category (i.e. 20 boxes of books), and separately loaded items individually (i.e. 2 sofas), and this seemed to satisfy the Department of Finance. It's also necessary to declare the value of the shipment; as best I could determine, the usual practice is to declare $1,500.  More than $2,500 requires additional U.S. Customs paperwork and a fee, and also there's no point declaring a high amount and setting oneself up for high taxes if the exemption falls through for some reason.
6.  Get the tax exemption.  To get the tax exemption, you need a letter from the Philippine Department of Finance. Their policy (I have no idea why) is that you cannot apply for this letter until three business days before the shipment is due to arrive, but it also has to be within 60 days after your own arrival. (Transporting the container from the U.S. takes four to six weeks, if everything goes right.)  In theory, you can have a representative get the exemption letter, but we went to Manila and did it ourselves.  The requirements were:
The packing list;
The bill of lading (provided by the shipper)
Copy of marriage contract
ACR card, or copy of application for ACR card
Passport and 13A visa
Notarized affidavit
Letter to Dept. of Finance requesting the exemption.
If these requirements are published anywhere, I haven't found it. Instead, call Cynthia Delantar at the Dept. of Finance (phone number 02 526 8458 in Manila), who was very helpful in telling us what was needed. She also told me over the phone what the affidavit needed to say; I typed it up myself, we took it to a notary and got it notarized, and it seemed to work.  Despite my skepticism, Ms. Delantar turned out to be right that we could get this all done in one day – we arrived at the DOF (in the Bangko Sentral complex on Roxas) at 9 a.m. and had the letter by 2 p.m.  Then we were sent across town to the Bureau of Customs for some additional signatures, which took another couple of hours, but we still made it back to Davao the same day.
7. Get the container and unload it. Getting the container sprung from customs was a total non-event. Exemption notwithstanding, I was expecting a spirited bargaining session, probably lubricated with wads of pesos. My wife is quite good at those, and I was looking forward to watching, figuring it would be entertaining, but it didn't happen. As best I can tell, the container was never opened, no questions were asked, and no "grease" was offered or asked for.
In theory, you can have the container trucked to your house and unload it there. In our case — ferry crossing to Samal, tight corners, narrow dirt road – wasn't going to happen. We borrowed a corner of a parking lot and unloaded into three smaller trucks. No ramp, but approximately eight able-bodied helpers, so unloading only took a day.
Cost breakdown (not including packaging, strapping, and other incidentals, and not including cost of trip to Manila to get the exemption letter):
Shipping, Phoenix to Davao, including four day dropoff: $4,478
Labor during loading the heavy stuff, 3 helpers, 4 hours each: $150
Fee for exemption letter: P260
Customs broker's fee and processing fees: P10,400
Wharfage and other related charges: P6,795
Truck transport to and from unloading site: P4,000
Rental of trucks to transport after unloading: P10,000
Ferry charges and tolls: P7,600
Labor during unloading and transport: P8,000
Total cost: about $5,700
Conclusion: it can be done. Was it a good idea? I'd say the jury is still out on that. I'm glad I didn't have to figure out how to get rid of 16,700 pounds of accumulated possessions and then replace a lot of it here. I'm not sure paying $5,000+ to ship it all here was the smartest solution, but at least my wife has her beloved china hutches.