NEW articles daily! Subscribe below to receive daily updates with our new articles!

US Passport Renewal
My Trip to the US Embassy
US Passport renewal is easy to do at the US Embassy in Manila.
Last month I was getting really close to having all of the pages in my passport all filled out. I needed a full page for some upcoming travel to China. So I decided I should just renew it.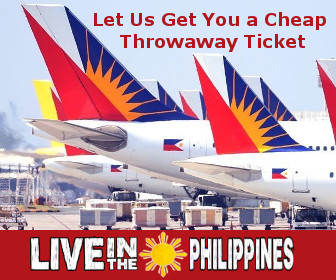 Up until a few years ago, you could go to the embassy in Manila and add pages. The US no longer does this. Just renew and get a bigger book.
I decided to do some research
My research started with looking online and talking to a few people. I think it's important to really vet information that people here tell you. You can find some really great intelligent people, but you can also get really bad info quite easily for reasons unknown.
An example is that I mentioned my US passport renewal dilemma to a gentleman in Manila who was contacting me about a possible joint call center venture. He said, "Oh. Don't renew it. That's a (profanity) nightmare. Just tell them you lost it and they will rush you a new one. I have been waiting for mine since last year".
Fortunately, I did my own research and I will explain; it was as easy as pie. US Passport renewal was the thing I needed to do.
Getting a US Passport Renewal Embassy Appointment
The first thing I did was go to the US embassy website and searched for how to make an appointment for US Passport renewal. You have to check this back daily basically because there were same day appointments available, but nothing for a month out. I checked back a few times over the next few days and caught a nice appointment a month away. When checking, I also looked at flights on Air Asia and Cebu Pacific to see when the cheapest day trip would be for me.
I found an appointment that matched a round-trip flight from Davao (I went to Manila at 2 am the night before and returned at 1 pm the next day). I work on US hours so I didn't have to really change my sleep time too much.
Gadgets and Laptops at the Embassy
The next thing I read online when trying to figure out what to do was that the US Embassy didn't allow phones, gadgets or laptops on the premises and there were warnings that people would offer you 100 pesos to watch your phone and not to trust these people. One of my staff members then told me he actually went to Manila and there was a bag check.
I was nervous about this. There was no plan to rent a hotel for the day since I was only going to be on the ground for 10 hours. The first available appointment was mine, at 7:45 am.
I suppose I could have gone to some nearby hotels and tried to see if I could store my bag if there was no place to check them.
Decided to ditch the technology
Going without technology for a half day was what I decided, so I didn't even bring a phone. I did, however, buy a nice business paperback at National Bookstore and this worked ok.
Technology Storage was Available
Turns out, there were small cubbies that could fit a phone or iPad, but NOT a laptop. They simply give you a number and you can pick your phone up after. This was a bit of a bummer because I love reading books on my iPad on the plane and in the airport. But I was happy I didn't bring my laptop as I really don't know what I would have done with it.
Appointments for Americans
Everything ran super smooth. There were hundreds of Filipinos lined up in the sun hours before their appointment, but as an American, I was whisked through the line (there was no line) and into the security area. In front of the embassy, a couple of very large Filipinos with very large guns (bigger than I had ever seen in person) and then there were 3 security guards in the entry room with the metal detectors. Two females and a male. All very laid back. "Good Morning Sir. Finish your coffee sir." They were chatty and super friendly. You can't bring drinks in past Security.
Take a Number
When you go upstairs, you have a number. They are very aware of your appointment time and I was seen basically right on time. The whole process was 45 minutes. Because the other foreigner had somewhat frightened me, I double checked with the nice lady helping me. She told me the process was really a two to three-week process and she had never heard complaints of people not getting their passports.
Since I travel a lot and can fill three pages a year easily, I elected to go with the 52-page book at no extra cost. It was $110 which I was able to pay with my Amex. I offered to pay a Rush fee and the nice lady smiled and assured me it wasn't necessary.
They put punch holes in my old passport but I wasn't traveling for a month so it wasn't an issue. The Embassy doesn't hold it. They give it back to you after making whatever copies they need to make.
Passport Shipped Door to Door
The last thing the embassy does is send you over to Air 21 that has a desk set up on the second floor as well, and you give them your address, phone number and pay less than 200 pesos. They are the partner with the embassy who delivers your passport.
13 days from my appointment, I came home to find a note on my door saying Air 21 had tried to deliver in the morning and they would come back after lunch. After lunch they were back, I signed for my new shiny 52-page passport and all was good in the world.
Area Around the Embassy in Manila
This might hit the cutting room floor, but a small incident happened where someone tried to overcharge me on a tricycle in the area.
I was a bit kuripot (cheap) and thought about staying a day in Manila and booking a hotel (Red Planet is clean and less than $50 a few streets away) but ultimately just decided to make it a fast trip and that I would hang out in the "24 hour Starbucks across the street" my friend told me about. I arrived at 4 am or so and the Starbucks was not an all-night place. It opened at 6 am.
Fill out Your Application
I actually hadn't filled out my application and printed it before I left for Manila so I was going to use the time to go to an Internet cafe (since I didn't bring my laptop) and do some work and print that.
Along the Manila Bay where the embassy is, there are a few nice hotels and behind it, I would say it's a bit seedy with ladies of the night standing around. The first issue, I was having great difficulty finding an all-night Internet cafe….
Ultimately, in front of a bar, I asked the doorman where there was an all-night Internet cafe. The trike drivers volunteered to take me. The one I got on, his friend joined him.
Negotiate Prices Before you use the Service
As I always do, I like to clarify prices beforehand so there is no misunderstanding. I asked how much literally three times and got no answer as he started his bike. Finally, I tapped his shoulder and said that before we left, I wanted to know how much it would cost to take me to the internet cafe. "Forty my friend". "Great, let's go".
We zigzagged around and there were two places closed and we ended up at an internet cafe 5 minutes later. I handed them a 50 and told them to keep the change. Salamat kuya.
"Sir, it's 140." It's literally only two dollars difference. I own a company. It's not the money. I told them, "We made it very clear. You said FORTY PESOS". "No sir, I said 140".
Ask for local help if needed
Thankfully for me, the internet cafe was next to a four-story hotel. And the guard was in the front alert. And holding a shotgun. I said, "Kuya, they told me 40 and now they want 140". He asked where they picked me up and he told me they are surely overcharging me.
I handed the guy 20 pesos more and said that was all I would pay. I might have sucked it up and gave him the 140 rather than fight it out at night in Manila with two guys. But the guard's partner also walked out to see what the commotion was about and they clearly were on my side and asked if I wanted them to call the Barangay police. He held up his phone like he just had to push a button.
The two guys decided to go find someone else to rip off and left.
Summary for US Passport Renewal
I found the US Embassy in Manila very efficient, organized and easy to work with.
A few weeks is enough time if you don't have a rush date to leave. Air 21 was flawless for me. .
Don't bring your laptop unless you also have a hotel room to leave it in. You can bring a bag into the embassy. But they check it for devices including USBs. The guy in front of me even brought his briefcase in after he checked his phone.
Print all of your documents ahead of time. Since I was first thing in the morning, a lot of internet cafes weren't opening til 9 am or 10 am in the area.