NEW articles daily! Subscribe below to receive daily updates with our new articles!

Over my lifetime the US Navy and I has spent a fortune on my teeth I can't speak as to the Navy's reason but mine was simple; I kinda' liked them. The pleasure of eating an apple or corn on the cob and a good steak was never a bad thing for me.
Over the past two years nine gold crowns have broken, and none of them were caused by bar room brawls or any good Irish Donnybrooks. So there I was with a nice pile of gold but couldn't chew steaks. My friends recommended that I see this great dentist who specialized in the issuing of false teeth. Not a choice to be taken lightly but one to explore never the less.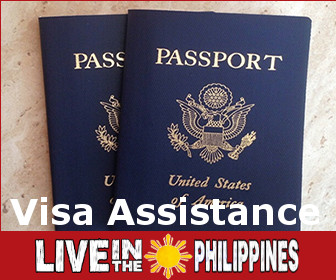 I had put it off for over a year, the reason was simple albeit I had a dozen viable reasons and could justify my reasoning to anyone who cared to listen. But the simple truth was I was scared, yes as hard as it is to admit that was my real reason.
Fillings, crowns, and root canals I've had it all, and to shuffle of this mortal core with the majority of my teeth firmly in my head was my goal. But it's time to give up the ghost, bite the bullet, grow a pair and "Git-er-done" The appointment was made, off to see the dentist and do the right thing.
I filled out my medical history and it goes like this. At 21 years old, one broken ankle in my 30's and 40's 3 hernias well covered by Workman's Comp, and no other reason had I ever been to a hospital in my life.
Have I had Physicals, of course, in the Navy one every year, as a Merchant Seaman one before assignment to every ship which would translate to two per year and since retiring, one per year because my wife makes me. And I've never been on a permanent medication in my life. The dentist was shocked that a 65 year old Kano was in such great shape; I just took it for granted that it was normal.
He made me feel great when he informed me that there was no way he would extract all my teeth but I did have three to be restored, the nine broken crowns or just roots now have to be pulled out and a upper and lower partial is all I will need in the area of false teeth. The apples and corn on the cob was still in my future. I was happy as a pig in clover.
BUT! Two weeks ago while shopping on Subic Freeport I became dizzy, broke out in a cold sweat and felt like projectile vomiting would be a lot of fun. I stumbled into a restroom, and ten minutes later I felt fine. Not fine enough to drive home but good. Must have been a piece of cheese or something I ate. I learned that from Ebonisa Scrooge …from a Christmas Carol by Dickens (Is it still okay to say Christmas?) But I blew it off as nothing.
The Dentist started clearing my teeth and then restoring a canine tooth when the same symptoms appeared again, he stopped and took my blood pressure which was off the charts, 120 over 80 has been my lifetime norm but not today. It was a lot over, 145-125
He stopped and said he could not go on until I saw a doctor and got checked out. So I'm off to the hospital outpatient section tp get a note for the dentist from a doctor.
Wait Sir Paul you must verify your insurance before we can start. I proceeded to the TriCare Office to show my military retired ID card. A few minutes talking with the young lady there and I was off to get a Doctor's Appointment. The absolute best part of TriCare Health Insurance is that it exempts me from ObamaCare I could have used my PhilHealth Insurance but they only pay 50% of the bill.
I spoke with the doctor, and I'm now scheduled for a battery of tests the following morning. Why I am going through all of this just to see a dentist, you might ask. First reason is because I've never had high blood pressure before and it scared the crap out of me. Me, mister easy going, or take a chill pill Paul had High Blood. For years I gave other people high blood pressure, not myself. And the second reason I just bought a new car and I want to drive it.
Side note, Mister (Hey Joe) Joseph Stuckey Jr. was in town and we had lunch and a cocktail or three together on Saturday and it was a most enjoyable day. We planned on doing it later in the week until all this came up. My sincere apologies Chief, we will do it again.
The Time line: Monday at the dentist. Tuesday at Bay Pointe Hospital on the Subic Free Port (My grandson was born there) I went to the outpatient desk and was sent to the TriCare Insurance Office to check in and become certified. Easy as pie, ten minutes later I'm back at the outpatient desk and holding a ticket for a Doctor's appointment to be turned in within the next hour. The sphygmomanometer was used and it read 135 over 115, I saw the doctor and am told to report to the lab, x-ray and ECG at 07:00 the following morning (Wednesday). I did and all went quickly and efficiently. So far I've not had a stroke.
Here is where Mr. Murphy and his law came into play. The Lab results would not be available until 13:00 and my doctor's appointment was at 11:30. Major-major scheduling conflict, and my blood pressure was still reading very high 135 over 110 that day.. I can't imagine why,
Sir Paul can you come back on Thursday to see the doctor. Yes unless I'm in the Emergency tonight with a full blown stroke. Oh and my dentist called and asked where I was, I explained that I was still working on that doctor's note he needed. If I have the stroke I won't be needing dental work for awhile.
Wow, the LiP word count is double what Sir Bob asks for so I'll leave you hanging until next week. I don't know if this is funny to you, but it sure is to me. Have no fear, I survived, all is well once more.