NEW articles daily! Subscribe below to receive daily updates with our new articles!

I've been reading a number of posts on here and in the forum recently about visas and the ACR card. I previously covered my 13a visa application in an article in July and I wanted to use this article to clear up a matter of confusion about the ACR: It is NOT your visa, but it is required.
What is an ACR?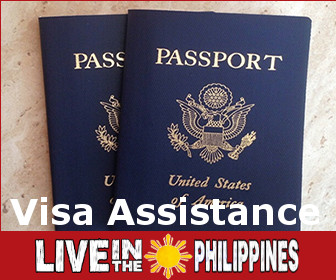 It stands for Alien Certificate of Registration, and it is a form of identification issued to foreigners by immigration. What the ACR means is that you are properly residing in the country and that your details are on file with the NBI, BI,PNP, and other police agencies. It indicates that you are here legally, whether resident or non-resident.
Cost of the card is US$50, and processing time depends on your visa type (Renewals and Tourist are quicker than new visas.)
So, why is it necessary to have an ACR? Well, first off, it is the law. As a foreigner, if you are in the Philippines over 59 days, you must register with the police (This is done through immigration). The ACR indicates that you have complied with the law. Foreigners are also required to carry their passport on their person at all times. Get stopped by the police, and you don't have your passport on you, and you can be prepared to wait at a police station, or jail, until it is brought, along with paying a fine or facing deportation. Though rarely enforced, there have been incidences where foreigners have been deported for not carrying a passport, sometimes merely by being in the wrong place at the wrong time. The ACR relieves you of this necessity. It looks like a credit card and you simply keep it in your wallet. The police and others accept the ACR as proof of status. Many airlines will also ask to see the ACR before allowing you to board a flight without a return ticket, you need to present it to immigration when leaving (and paying the exit tax), and you need to present the card on arrival with your passport. On the annual report to immigration, the card must be presented. If you move during your residency, you are required to notify immigration within 30 days, and your new address registered with the NBI and BI.
Nearly every bank or insurance company will require the card before you can open an account, and many landlords will want to see it. It is normally necessary when buying a car without paying cash, and is required for vehicle registration.
In other words, it is a necessary, legal requirement for living here, but it is not a visa. A visa is official permission to reside here, whether permanently, or temporarily. I believe much of the confusion arises from the fact that you normally apply for your ACR when at immigration for your visa, but they are different things.
What does the ACR look like? What information does it contain? Here are scans of mine: