NEW articles daily! Subscribe below to receive daily updates with our new articles!

I'm not talking about eating Wheaties with Bruce Jenner on the box; General Mills is considering putting the 65 year old Caitlyn on an upcoming box a picture of him in a dress using the ladies Tee during a golf game with his buddies (Sounds like last month's rant). Remember Kellogg still makes cereal, so we only have to boycott General Mills.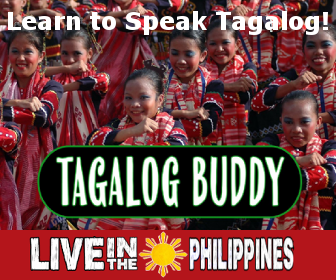 I'm referring to gathering up the family and going to a place where they feed you a big breakfast at a reasonable price. Luckily in the Olongapo area we have a few great breakfast places. This week we went on base to the Extremely Espresso restaurant which BTW is great for lunch and supper also, and anytime you just want a great cup of coffee without standing in line at Starbucks and shelling out $5.00 a cup.
There is something great about sitting outside on a beautiful day eating Al Fresco with the people you love. It started easy enough, I woke up Sunday morning and was hungry and the Idea hit me to go out for breakfast. Of course I ran the suggestion past "Commander of the house; Mayang" and she agreed, but now the problem of moving my daughter and her husband Chris, plus the two teenagers Shay (Niece)  and granddaughter Colleen) That is normally like herding cats, to get them moving and not have breakfast turn into lunch.
The stars must have been aligned as by 9am we were parked and seated. Normally on Sunday morning the place is usually chock-a-block full with our weekend visitors with NCR on their auto tag, yes the important people from the National Capital Region or Manila.  So we were informed the seating inside was a 40 minute wait. But at 9am, we didn't need air/con so along with quite a few others we settled for Al Fresco dining.
The only fault I can find with the restaurant is they serve the fluffiest pancakes but have no maple syrup to put on it. They have a Kero type of syrup, but I'm from New England, and like our faithful Canadian friends to the north, we don't accept any product that doesn't at least say; "Made with 10% pure maple syrup."  At the house I use 100% maple Syrup, even if it costs as much as a tank of gas. My parents and then the Navy only served pure Maple syrup, so after 50% of my life that is what I'm used to. It's the same story with butter, I never eat margarine either.
Funny story, in my neighborhood we had one of the first TV's in the 1950's, so my buddy Skipper (Larry) would come over on Saturday morning to watch cartoons. My mother made us all buttered toast as a snack, and Skipper told me our butter had a funny taste. I asked my mom and she explained that his family used only margarine, and this was his first time eating butter. Blame my parents for the way I am!
Back to breakfast, we passed on pancakes as I forgot to bring my syrup, but the "Good Morning" breakfast comes with a foot long, garlic spiced sausage, a rash of bacon and a slice of ham (the ham is local) two eggs anyway you like them, toast and a cup of Kano styled great coffee all for P 200.00 (Coffee is P50.00 extra)
Now I know I promised that I would not become a one trick pony, and only talk about medical, but to justify my new found love of eating the reason is, they won't let me drive my car, or enjoy a cocktail, four months without a cigarette (Surprisingly I don't miss them, except with that morning coffee.) But my doctor wants my weight back up to 150 lbs. I have averaged a 10 pound gain every 15 days, I'm 142 lbs now and I will be sewn back to normal when I reach that 150 lbs goal. I'm hungry now! The silly doctor thought it would take four months to gain the weight, but Mayang lets me eat Ice Cream any time I want. And if it is at home or on the road I start everyday with the "Breakfast of Champions". But not made by General Mills Cereal Company.