NEW articles daily! Subscribe below to receive daily updates with our new articles!

There was a time in my life when my daily activity was ruled by clocks and calendars.  This was I had assumed is normal until I retired from the Navy in 1986 down in Puerto Rico that was when I realized just how much calendars and clocks had controlled my life. The following day (Post-retirement) I woke up at my normal early morning time and made a cup of coffee but instead of Dressing in my spiffy squared away Senior Chiefs Uniform and heading to the Navy Base, I took the coffee and went out on my 32 floor balcony at my condo and enjoyed the view of the sea, the weather and of course the coffee. That was fine, but what does one do with the rest of one's day?
Damn, I was stumped…Now like I'd seen others do, I could drive to the base and hang around and bother people still on active duty. Nope, not me I ain't going in that direction. My former Commanding Officer asked me the day before what my plan was now that I was retired? Simple sir; "I hope to open a daycare center, as that is what the Navy trained me to do by assigning all those teenagers to work for me. I'm joking, they were some great guys and gals and I was proud to serve with them, except that one………………………!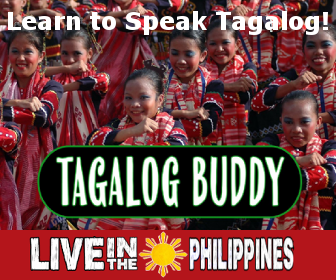 I needed a plan; my mail was now being delivered to the Playa Luquillo (Playa in Spanish, means Beach) Post Office.  So my plan was slowly forming as to my future, I went to the Post Office at 9 am, which was beside the police station so I'd stop by and bother them, then to the Plaza for strong local coffee, within a few weeks I was accepted by the Plaza crowd as the Gringo regular and was now slapping bones with the guys. (Slapping Bones, or playing Dominoes)
During my first four years in Puerto Rico, my Spanish was not perfect, but not bad. Plus the Dominoes group helped me quite a bit with the language. When one morning Fito, (Nickname for anyone named Francisco) asked me after a few months, when would I be fully retired?  I am now! He laughed and said; "Then why is there a watch on your arm?" I put in a drawer, but on days when I had an appointment out it came.
My plan in life was to take a year off and do nothing. Then go back to work I had six great job offers… But I had enough saved and a pension so I was living very well. I went to the beach most days and then would walk up to my friend Ted's bar. (Rascal's Pub) One day the old lotto lady was under a big umbrella sitting at her folding table selling lotto tickets on the beach, so I bought some. That night I was back at the bar, teaching two girls how to bartend when the lotto lady came in and said we both won the lottery that day. She buys a block of tickets, sells them at a slight profit, and she has to keep the ones that didn't sell.
My friend Ted was excited and told me that I had won, I smiled and said; "Yeah sure!" So I said; Ted here is the deal, I'm going to the other side of the bar and will order drinks for me and my friends, and if I won, I will pay the bill. If not Ted, you will pay the bill! He agreed so I knew that I won.
Gambling is tax-free money (No taxes) in Puerto Rico and lottery winnings too. Good law!  Let's see, go back to work in a few months or open a Night Club?
Open and closing my bar, the watch was out of the drawer again. Damn clocks again, a few years later Category FIVE Hurricane Hugo, advised me to seek a new line of work. Off to Tampa Bay Florida on a US Air Force C5-a, Clocks and Calendars firmly in my life again. Two years passed when my General Manager gave me my two-year employment pin. What a dumb thing for him to do, I was riding my motorcycle home on the coastal road stopping at my favorite watering holes mumbling something about two years? I asked my buddy if I could put my bike in his storeroom and taxied the rest of the way. I picked up the pin, and went home, and gave sixty days notice to my boss the next morning.
Off to Miami to get my Merchant Seaman Papers and off to San Francisco to meet my first civilian ship. Moved to the Philippines to live when not on the ship and retiring forever in the year 2000. I flew home, when I reached Olongapo City I handed Tatay my Swiss made Rado watch, and have never cared about the time (Or day) since. I had already given my brother the Rolex I had.   
I don't carry my smartphone, albeit I do have one sitting 24-7 in my bedroom on the dresser. My stereo in the car has a clock, but I've never set it (As in four years I never learned how), I'll let the Alice in Wonderland crowd worry about being late for a very important date.  If I need to be somewhere, Mayang will make sure I'm there.
Since I put no store in time management, I do not get upset when people are late. I might leave and do something different, but I'll not be angry. Also, you never have to rush or speed, because it is unimportant when you get there. Clock???  I don't need no stinking clock!