NEW articles daily! Subscribe below to receive daily updates with our new articles!

Friday 13 October (My Navy's Birthday) I was off to Taft Avenue in "MANILA" and the reason was omitted but I called to get the information, and spoke to Ester and asked if the nice folks in Houston TX. Had an idea that the Philippines was an archipelago made up of 7,107 islands (At high tide) and it is a medium archipelago compared to others in the world. And did they know the travel required between islands, is by boat and ferry and sometimes by air? It is not like driving from Houston to Dallas, on a huge multi-lane superhighway.
Ester nodded (I couldn't see it in the pause that gave the nod away) But I understand the difficulty they must have been so far from the Philippines. One would wonder if there is any Filipino's working there that could help in the geographic knowledge while scheduling appointments.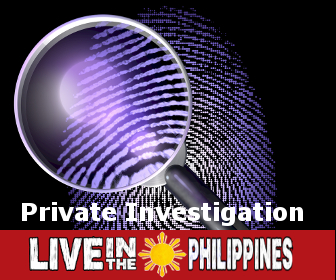 So at 0800, we started on the Yellow Brick Road to "Mega Manila" the traffic on this Friday the 13th was bumper to bumper and 6.5 hours later we were still in a traffic jam, and late for my 1330 appointment on Taft Avenue. I phoned and informed the doctor about the rain and the traffic. Streets were flooding, sewers backing up, Oh what a joyful time to be in the National Capital Region. The doctor said if I could get there by 1500 she would see me. I called the office in Houston Texas and told them that I was trying to buy a banka-boat to get to the Doctors office on time! Within minutes the Doctor called me to inform us she would wait until I was able to get there. Oh, the power of the US Dollar!
BTW the appointment took 30 minutes, involving nothing but questions that I could answer on the phone. But mine is not to reason why…..
Everything was done, now on the way to eat, we were going to try that Outback Steakhouse again, but we were on the wrong side of town, plus the traffic was so bad and they don't serve breakfast. My daughter looked at me and asked if we could have supper at the Clarkton Hotel in Angeles City which has the best buffet on the Island of Luzon. (NOTE: I STATED LUZON not where you live, as I know yours is so much better!) (LOL)
The Buffet is costing six hundred pesos per person, with hundreds of things to eat and as much as you want. (Your area has a much better buffet and is much cheaper and we know it!) Our group consisted of our driver (Ricky), my Son-in-law Chris, my daughter YoHanna, and my granddaughter Heather Colleen plus Mayang and me. It was worth every centavo, and of course I've been there many times in the past, and will again in the future.
Now here is a funny fact, The Clarkton Hotel back in the 1980's was a certified dump, it rented rooms by the hour and if you used the pool, you need shots to fight malaria. But it was bought out, and gutted and renovated to make it a family destination. A 1,000% improvement.
So was it a waste of my time? After the meal I had, I know Houston will send me back to Manila again and right along with that sharp stick in my eye, But I will find away to make the trip fun, and I'd gladly do it again and again as long as my granddaughter seems happy to make the trip with me, but then, she loves the shopping too! Spoiling her is my job!