NEW articles daily! Subscribe below to receive daily updates with our new articles!

(Clicking the heels of his ruby slippers together three times, your humble scribe begins the chant:  "There's no place like home."  "There's no place like home."  "There's no place like home."  "There's no place ………………")
I tell you, it's just as if I was a kid again and it was the week before Christmas, or my birthday, or some other wonderful occasion when merriment and extremely good times are the order of the day.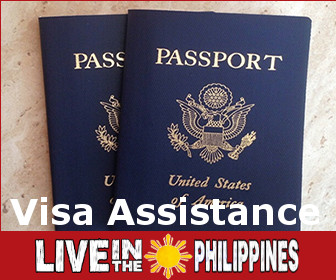 The excitement builds, day by day.  Soon, the crescendo will reach its zenith.  Once again, all will be right with the world, at this moment in time that will place me atop it.  "It don't git any bedder den dis!"
THIS TIME, IT'S DIFFERENT
Unlike the Christmases, the birthdays, and those wonderful occasions in the past, there's something different this time.  There won't be the immediate drop off in the joy and excitement that normally accompanies "the day after."
This time, there will be about six months of joy and excitement before month number seven slowly awakens me to the reality of "all good things must come to an end."
At its end, month number seven will make those ruby slippers disappear; and like the excitement of seven months previous, excitement will be replaced by a trepidation like that commonly experienced during the week leading up to an appointment with the dentist.
YOU HAVEN'T GUESSED BY NOW?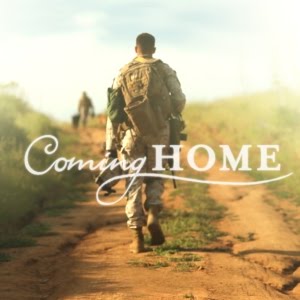 Yes, the infamous (at least in my articles) "vacation from the vacation" is coming to an end.  While bittersweet in some aspects, it's time to leave the summertime vacation resort and return home to Paradise.
Often, I gleefully think about the exact location where I'll be at a given time in the future.  Why, a week from this very moment – as I pen this article – I will be aboard a Manila bound airplane from Inchon, Korea, hearing the notice of our getting ready to land being announced.
Now how can anyone not be excited by that thought?
Even though it means that, only moments away, lay the drudgery of passing through Immigration, baggage pickup, Customs, currency exchange, and wending my way to another terminal for the final connecting flight, my spirits refuse to be dampened.
I know that only about 16 hours from this moment a week hence, I will be home.
THIS "VACATION" HAS BEEN VERY TRYING 
A lot of water has passed under the bridge since my last article.  Had I been up to the task, keeping the articles flowing (and accomplishing other tasks, physical and mental) would have continued without a hint of any problems or difficulties.
Alas, this was not to be the case.
While the first couple of months were considerably less trying, the past few months were a real challenge to live through.  No, that's not just a figure of speech – making it through the past few months was – at one time – a question of survival.
"YA GOTTA HAVE HEART"
A year ago, I was diagnosed as having a "heart block."
Such a malady has nothing to do with the impairment of blood flow, blockage of the arteries, or any of the diseases commonly associated with heart problems.  All of those cardio-pulmonary functions are in top shape – the best that my cardiologist says he's seen for a man my age.
The "block" is an interruption of the heart's "electrical impulse" traveling from the upper chambers to the lower chambers.  The funny way that my cardiologist explained it was that instead of my heart going "thump-thump, thump-thump,"  it was going "thump-thud, thump-thud."
Back a year ago, the "block" was diagnosed as being between 2nd degree (considerable blockage) and 3rd degree (total blockage).  The cure would be the insertion of a pacemaker; however, the cardiologist said that one wouldn't be needed until I was about 80 years old.
FAST-FORWARD ONE YEAR 
Earlier this year, I experienced a couple of episodes of fainting.  I thought nothing of them – they could have been a result of dehydration coupled with a lack of sleep.  I was quite the active little boy then, and things like water and sleep only got in the way.
My annual visit to the cardiologist proved different.  Electrocardiograms (EKGs) and echocardiograms (aka "echoes") revealed that the "block" was now definitely 3rd degree, and the lower chambers of my heart were acting on impulse, independent of the upper chambers.
The major concern was that there was no guarantee that the lower chambers would continue with their independent activity, removing the "thud" in my cardiologist's earlier explanation completely.
I was immediately scheduled to have a pacemaker inserted – somehow, in the course of a year, I had turned 80.  The procedure went smoothly.  I was "in and out" in a couple of hours, and upon arriving back at my Son's house (our summertime vacation resort), I could feel the positive difference.
—– To be continued —–