NEW articles daily! Subscribe below to receive daily updates with our new articles!

When we lived in the States I hardly cook at first. Bob was the one who do the cooking. I'm just the helper in the kitchen. He can really barbeque good, he can also cooked stirfry with different kind of sauces that he put together. Little by little I was learning and tried to imitate what he was cooking.
Now here in the Philippines I am the one who do the cooking. I would sometime watch some cooking show from food network. The only thing here in the Philippines if you cook american food, you might have problems with the ingredients. Lots of the ingredients on the american cookbook you can't find it in the grocery store. To solve that I do a lot of substituting with the ingredients, like for example buttermilk; I mix milk with vinegar. For cream cheese I do equal parts of cheese, margarine and plain yogurt. If their's ingredients that the store dont have, I will just search on the internet for substitution. I also like to search on the internet for recipies.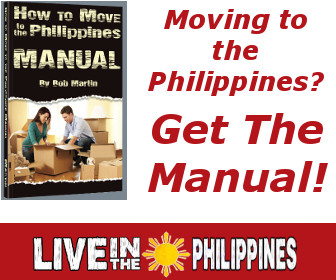 Lots of the grocery store here don't carry much of the american products. Here in Davao there's one grocery store that I like to shop. They carry some stuff from the States. They carry lots of mccormick spices. I think I got every mccormick spices they have, like cayenne, turmeric, paprika and a lot more. They also had variety of breakfast cereals, also they have smuckers jelly. Two of our kids likes to eat american foods especially with pasta, the other two they like to eat filipino foods.
If you're fun of making cookies muffins like me they also have different kinds of flour, like all purpose flour, whole wheat flour, cake flour and some others. Our kids like to cook muffins and cookies too. I also have two nieces now that would help me cooked. One of them might be enrolling soon in the culinary school.
Have fun cooking.