NEW articles daily! Subscribe below to receive daily updates with our new articles!

Living here for awhile now I hear a lot of my family members asking for money. The people that really have asked me were the people that are not even close to me.  Honestly, I told them that the only close family that Bob and I would really support would be my Mom.  At that time my Mom was staying with my sister. Even all my siblings knew before we came here that I will not be supporting anybody, unless I had some extra money.  I told them to not be expecting money from me. I will help if I can. They know I meant it too.
Right now Bob and I are sending 8 kids to school, 5 of them are nieces and nephews.  Sometimes, some members of my family still want some financial support.  They still don't understand that Bob and I have a lot of people to support and lots of bills to pay.  Like a few weeks ago somebody in my family was asking us if we could pay her college ring.  Of course I said no. She can graduate without a ring anyway.  This coming June I am sure a lot of my family members and friends will text or call me to ask if they can borrow money for enrollment.  It's hard, but I have to say no for that. I can't afford to send them all to school.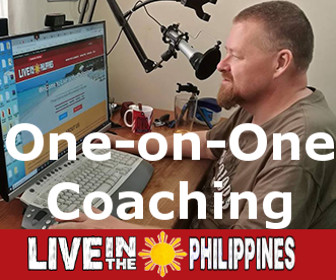 This is one thing that I like about living a distance away from my family. If they live too near, it is so difficult seeing them struggle in life.  But I have to be tough and not baby them all, for them to learn.  My Mom is here with me anyway. I don't worry anymore.