NEW articles daily! Subscribe below to receive daily updates with our new articles!

During my career in the US Navy I had one tour of duty that did not involve being physically on a Naval Station, Even the ship's I was on were always tied up at a Naval Station. It is also correct if you say Naval Base. But the tour I had was on Brevard Avenue at the old post office in Coco, Florida. At the end of the Brevard Avenue was a bridge and if you crossed it you were in Coco Beach Florida. When I got there I was a young freshly minted Chief Petty Officer who couldn't even spell Navy Recruiter and then I are one!
Behind us was the New Post Office which replaced the building that we were in and since it was built at the turn of the 20th Century no one wanted to tear the building down. Also in the building was the FBI office, plus the Marines, Army and Air Force recruiters. We never found the Coast Guard recruiter, but then they had that six foot height requirement, incase their boat sank they could walk ashore! (The Navy and the USCG have been joking with each other for years.)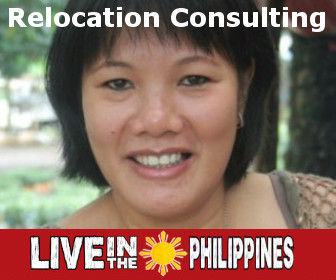 Of course the Navy and Marine recruiters were joined at the hip, and my Best friend was Gunny Wolf (I don't think he had a civilian first name) Sergeant Kirkland was the Army recruiter, and we started off on the wrong foot, until I found out he married a former Navy Brat, whose daddy was my Senior Chief on the USS L.Y. Spear (AS-36)
One day she was entering the post office and I was leaving and I shouted; 'Laura, where in the world is my old shipmate Max Oswald?" Hugs and laughing and then she told me she was there to go to lunch with her husband the Army recruiter. I said," But Laura; he is mean to me, and he got to marry you?" The three of us went to lunch, and then they took me to Max's house where a reunion commenced. Pete Kirkland and I were buddies after that. And Max was shocked that I was still in the Navy and had made Chief.
In the same building was the Air Force Recruiter, they hated it there because across the street was the Greyhound Bus Terminal and people confused their uniforms. They were standoffish and didn't hang around with the rest of us, and I felt bad for them, because those 3 FBI guys were a hoot and we partied with them all the time. BTW Pete Kirkland our new Army buddy (Because of me) was allowed by his wife to play with the "Big Boys" within reason!
Okay that was my only time not being on a Naval Station, and what the hell does that have to do with the price of eggs in Mindanao? 72 PNP per dozen according to Sir Bob!
Okay I'll tell you, if you read my past missives they were about operations, Doctors appointments and other very dull stuff. I'll give you a little background. March 17th I was admitted to the hospital and was MIA from LiP for 2.5 months, I've been on the mend at home for the last 3 months, oblivious to the world around me and learning new things (not really new just stuff I'd forgot). I removed my shirt for the doctor, as he poked and prodded my stomach region, there was a mirror there and for the first time in 5.5 months I noticed that I was missing my navel, it was absent without Leave, down the road, out the door and for a fact not there! How had this salient fact gone unnoticed by me? I damn sure can't blame it on the beer or rum. Nor could I have used the old Navy excuse that has saved me countless times; "If I don't remember it, it didn't happen!"
Now once again I\m sans a "Navel Station" (Spell check is going bonkers) I have no belly button, was I not born of mortal woman? Did lightning strike a ship's mast and I just appeared? "Hey Doc, do I get it back after the next operation? I asked.
He smiled and said; No Paul, it has gone the way of the duck, south for the winter! And no I won't post a picture if it, because there ain't one! "So Forget about it!'
It is gone, but after 69 years I won't "Forget about it" at all. Plus I need that beer, more than ever now!