NEW articles daily! Subscribe below to receive daily updates with our new articles!

Hi there my name is Feyma Martin, wife of Bob. I am going to tell you what's my thoughts about living here in the Philippines, having lived in the States for 10 years. I do hope I would be of help to those filipinas that live abroad for a long time and thinking of moving back here.
I was born in Patag, Malapatan, Sarangani Province. Studied my secondary years in Notre Dame For Girls in Lagao, General Santos City. Finish up college in Cebu. Right after graduation I went to the States. Bob and I have been married for 16 1/2 years. When we decided to move back here I was so scared, because I was thinking it would be hard for Bob and kids to adjust to life here in the Philippines. I was wrong, I was the one that really had a hard time. After living here for a month I was ready to move back to the States. Luckily, Bob and I made an agreement that no matter what, if we like it or not we have to commit to stay here in the Philippines for five years.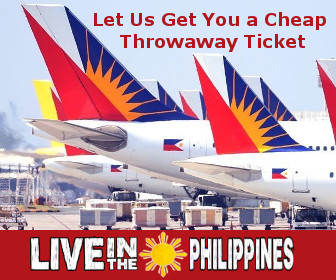 Honestly it took me two years to finally adjust to living here.
Now Davao is my home, I don't think I would want to go back to the States to live. I can see also that my kids are happy here.
Well, if any of you ladies wants to ask me something about life here in the Philippines, please feel free to ask I will try my best to answer your questions.