NEW articles daily! Subscribe below to receive daily updates with our new articles!

My wife Mayang got something in her eye, so the next morning I took her to the eye doctor to have it looked at, he flushed the eye and gave her some eye drops and pronounced her fine. While I was waiting, I was reading a book by Vince Flynn (Term Limits) which was recommended to me by a LiP and Facebook friend name Ron LaFleur, and I'll tell you; Ron was not wrong, it's a good read."
Of course I was reading it on my Android Iview Cyber pad 9″ Tablet R2D2, a tiny computer like thingy, using a large font and passing the time. The young Filipino sitting on my right asked me what I was doing, I answered; "Reading a book." Then he asked if that was all it did, and I explained to him all the things my daughter told me that the do hicky would do.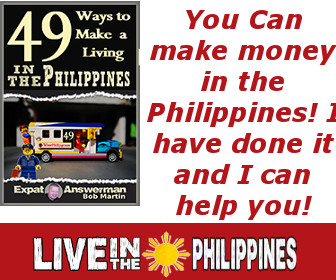 Can you play games the young man asked, and I responded in the affirmative, so he asked why I wasn't playing games instead of reading a book? He explained that books were cheap and my machine was expensive and I was wasting money by using it as a book.
There was not much I could say as I did see his logic, so I explained that books were somewhat hard to find, and if you had to buy them new they were also expensive. I asked if he was a reader, and he said he would rather play games. I explained that my generation played all our games at the kitchen table and they came on a board and the other games we played were outside in a large group of friends.
Being that he was an intelligent sounding young man who spoke flawless English, I asked where he acquired his English. He said; "I grew up in Norfolk Virginia. Now knowing he was a Navy brat I asked if he was required to read books while he was in school, Text books only he explained to me, I said that I was required to read a classic every month and then do a report on the books I'd read.
I told him a story about my Dad bringing home a stack of comic books every Friday night on payday and giving them to his five sons. I laughed and said that my Mother would get mad at him because she thought they were rotting our young minds and not good for us until she saw that a few years later we were all reading novels and no longer needed the pictures and she had to admit my Father had been right.
So I saved my page and went to my bookshelf and let him see the titles of the books I had stored, and explained to him what the stories were about and the adventures the books told. He noted that I had a lot of movie titles among the books. I smiled and told him that if you read the book first, the movie will not interest you as Hollywood changes the story and never in a good way.
My wife came out of the exam room and we left, but not before I bid my farewell to my young friend. I don't or will never know if he'll ever become a reader, but I sure hope so. I know I never could have survived those long periods at sea without books to help me pass the time, remember we had no closed circuit TV on the ships when I joined the Navy, but they did show a movie on the mess decks every night at 2000.
Hey Paul, where's the humor in this week's story? Read: "Don't Stop the Carnival by Herman Wouk", if that don't crack you up, nothing I write ever will. If you don't believe me, ask Bob Martin.