NEW articles daily! Subscribe below to receive daily updates with our new articles!

Changing the way you look can be a good thing or not so good. In the US Navy, I was on a commissioning crew for a new ship in Norfolk VA in the 1970's. We didn't have much to do but hang around the barracks and sneak out as early as we could.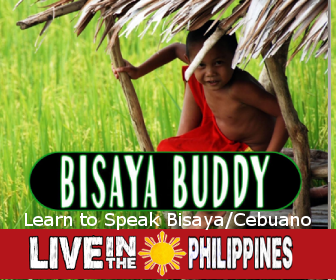 Then one day a Master-at-Arms (Cop in Navy terms) came by saw my 3rd class Petty Officer emblem on my arm and assigned me to a work detail. As he headed out to find more people it dawned on me that he didn't write down my name or even knew who I was for that matter. So I took off and showed up the next day cleanly shaven. But noticed he was searching for someone. A few months later I grew my "mustache" back and had been promoted to SH-2.
When I retired from the US Navy, I let my hair grow out quite long, as I owned two beach bars in Puerto Rico and had to fit the image. (My mustache also grew out expediently.)
Next, I started sailing as a merchant seaman still wearing long hair and a drooping mustache. There was no problem with this as we were all civilians.
On July 13, 1997, I was waiting for assignment to a new ship and hanging around the "Seaman POOL in San Diego, it was 0900 (9 AM) I walked to the Gedunk (Navy snack bar) to get a cup of coffee and passed a barbershop. Hmmm, I turned fifty that morning and thought I was too old to wear long hair anymore. So off it came. (Just the hair)
Three days later I noted that others were flying out to new ship assignments and not me. I walked into my detailers' office and asked Gloria why I was being held in the "POOL"? She looked and asked: "Who are you?" Ah, that damn haircut is the problem, she and I were friends but she is a busy lady and had lost me in the crowd. I got a great ship assignment an hour later and flew out that afternoon.
Since that day until now I've worn my hair high and tight (Military standard) Most people have forgotten my long hair days. Except for my wife who happened to like it.
So if you think I learned my lesson, you'd be mistaken. In December 2017 I foolishly saved the mustache for reasons that even I don't remember. My granddaughter who never liked my mustache when she was a wee tyke as it tickled her face looked at me and said; Lolo Daddy Paul, please grow it back, I don't like the new look. That was enough for me, the rest of the world is welcome to their option, but only one counts with me and she is the one.
So since that ship in the 1970's (USS LY. Spear AS-36) was the only other time since 1966 that I was cleanly shaven. BTW I tried a beard once and learned quite fast that that was just not me.
So the lesson should be: don't alter your appearance unless you are hiding from a ship's working party, or you can't figure why you cut it off last December.
My purok and Barangay neighbors complained that a new Kano had moved into our area, but my wife explained it was the same old dude that has been here since 1993. It is all back to normal again.  If the rain would let up for the day I'd go get a manicure and a haircut at the mall.