NEW articles daily! Subscribe below to receive daily updates with our new articles!

There are times when I reflect back to my Catholic School training and Catechism Class, Sister Mary Parvel told up about this guy in the Bible named "Job" and the crap that befell him, and yet he never wavered as he stuck to the plan and all ended up well. Or as well as it got back then.
Hey it was 60 years ago when she told me that, so I'm paraphrasing her story.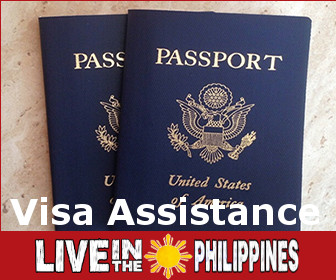 But over the few years I've been writing for LiP I feel that the story of "Job" was a parallel to mine here in the Philippines. They are constantly trying to sway my faith, testing me, or if Bob would let me say it; "They are ______ (Messing) with me."Next question we could ask is, who the hell are "THEY" is it one person or collectively a hidden cabal that is out to get me? Remember even paranoids can have real enemies (Could the NSA be the one to be the one?)
What am I doing wrong, have I offended a hoard of Dewende's, some minor Demigods, or whomever? I am ready to dash up to the roof patio to stand in the thunder and lightning rain and hold my hands on high and shout; "Al Gore: Why hast thou forsaken me?"
As your hand moves slowly up to your head for a major, major power head scratch, wondering if Paul has well and truly lost it this time.
My accursed Globe Dongle, that on again off again scourge or bane of my otherwise idealistic Philippine life. Throw the typhoons at me, I'll smile and just shake my fist. Plague me with money requests from my wife's relatives, but that's like water off a ducks backside. I can handle it. I've been tested, and I can only hope I've been proved worthy over the last 20 years.
It's 5AM; do you know where your internet is? For over two weeks the internet connections just shuts down at 5 am Not 4:59 or 5:01 5Am on the dot, set your Rolex or Timex by it, it is going to happen just as sure as my wife will ask me; "Do you want a cup of coffee, Honey ko?" A question to which I've never responded in the negative, it's is going to happen as sure as I'll have a beer this afternoon.
I have normally awoke early for most of my life, shipboard life will train you to do that, what could be better than a cup of coffee on main deck watching the sun come up in whatever sea or ocean you are on that day.
Besides my father told me when I was younger that is just something old people do. They get up early.
4AM on Facebook, and my Canadian Friend will ask why I'm up so early, forgetting that he also lives in the same time zone in the Philippines as I do. I'm sorry John I had to mention that (LOL).
But it is the right time to chat with my friends and family in the Boston area of space ship earth. I'm not going to ask Globe for a solution as the Navy taught me to never attempt to urinate up a ship's mooring line. I already know that Sun and Smart both have a weaker signal in my neck of the woods. There is no cure or solution. But sometimes I just want to rant or vent. And I know LiP readers are tough and can handle it, or ignore it more than likely. Whereas my grandson would just give me an odd look, my wife would walk away asking if I wanted another cup of coffee, and my daughter would have her feelings hurt. (She's sensitive that way)
I carried the offending dongle to the Globe Office in town, it was poked and prodded and deems a fully functioning dongle. I accepted that, and watched them blanch when I asked for a key to their office since it seems that is the only place that it works. I didn't get the key. But I have one more plan. I will transfer what I need from my main computer to my android every morning then walk to the end of the road and flag down a Victory Liner with free Wi-Fi, ride it until I've sent and received what I needed to and get off and then catch the next one coming home. One of the many things about the Philippines that I love is that if you think about it for a minute or two, there is always another option.
Wow I do feel better now, thank you all for your help. See ya next week (Maybe) and forgive me my trespasses… as I forgive Globe, who hast trespassed against me.