NEW articles daily! Subscribe below to receive daily updates with our new articles!

When pigs fly, could be my answer to that question.
Sunday 15 November, I sat down to watch the Pacquiao Cotto fight, l phoned Dream Satellite and booked the big event well in advance. I asked "What time does the main event starts here in the Philippines?" "8am sir", the tiny voice responded to my inquiry.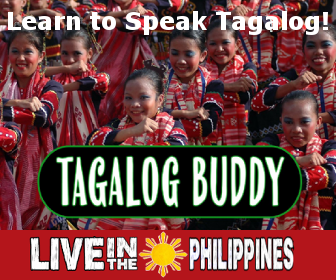 I'm thinking that can't be right, as the fight is in Las Vegas, in a different time zone from the east coast. So I adjust and figured 10am or at worst 11am. But alas, I so absolutely wrong, 8am Pay-for-View clicked on, but no fight just filler until 11am and then started with three no name fights prior to the Main Event.
Pay-For-View, great no ten to twenty minute commercial breaks between rounds, and I get to see the Round Card Girls. I can wait, I guess I have to? I also required the sun to be over the yardarm before I had my first canned consumable beverage of the day, I guess Dream Satellite knew that and was looking out for me after all.
So again I'm waiting, and at 12:45pm it starts, the screen is plastered with adverts for Motolite Batteries, KFC, San Miguel Beer, and every other product known to man that's available in the Philippines, while I'm paying P600.00 to watch a commercial free broadcast. Oh Well!
After all my years in Puerto Rico, I felt somewhat a traitor, as of course I was rooting for Manny, and Cotto's whose first name being Miguel (as In San Miguel) was a plus for me. Every time a family member would ask my opinion on the upcoming fight, I'd answer "Gonna' be a good fight!"
Now its 12:30pm, I'm on my second San Mig and still waiting, I won't even bother to watch the no namers' go at it. I'm still happy that I had figured out that the 8am time was wrong, and didn't sit in front of the tube waiting. The kid's Granddaughter plus nieces and nephews are taking turns riding a bicycle through my dining room, living room and kitchen, but that's Okay, as it is their job to do stuff like that. I learned this from my unflappable parents, for when I was young and would hit the front door and run through the house, my mother would calmly turn to my dad and say; "Don't just sit there Bill, the house will be crawling with cop's any minute!"
Round one, the noise level was at least 135 decibels, my normally sedate Mother-in-Law, is out of her seat yelling at the TV as if Manny could hear her. Maybe he could. I won't go into a blow by blow of the fight as I know you all saw it. I'm in my living room among 25 family members; the TV is pumped through my stereo system, and you could not hear it at all.
My beer supply was chock-a-block at the beginning of the fight, at the end of the fight, not so much. All food and sodas were consumed with gusto, and a great time was had by one and all. Manny is truly a hero to my family and to the Philippines. And to me also!
When is the next fight? I'll be ready!