NEW articles daily! Subscribe below to receive daily updates with our new articles!

But it is about one of the reasons I moved to the Philippines.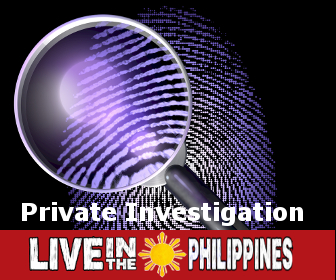 After Hurricane Hugo requested I leave the Caribbean in 1989 I was living in Treasure Island Florida working as a manager at the ABC Liquor store and bar.
As a single man and have been since 1970 when I received my most treasured item of my life, "My Divorce Papers."
While in Florida I was dating an attractive lady who was transplanted from Buffalo NY my life was passing and I was comfortable and having fun, but I was not living the way I had planned to.
I was living a normal life and becoming used to it.
When I first got to the states I needed transportation I first bought a Honda motorcycle for $350.00 To pay his fine) plus $125.00 to the Police impound yard. because the guy that owned it was arrested  for a DUI
Next the 1993 Ford Torino I bought from a lady who had it sitting in her garage for 15 years with four flat tires and it was puke green so I painted it, I was all in it for $750.00 I love second-hand transport.
So I invited the lady on a cruise to the Bahamas out of Fort Lauderdale Florida. We drove down there from Saint Petersburg. My first indicator that this was a mistake was when she asked: "Paul, could we stop and buy some Pepsi Cola?"  Of course, we can, assuming she passed the Pepsi Cola test whereas I had failed and picked Coke. But while I was in the store I picked up a 12 pack of Pepsi in the cans. Plus twenty of the 50 millimeters (Airplane size) Captain Morgan Rum bottles. My logic was if they don't carry Pepsi it would be a calamity if they didn't have my Rum.
My second indicator was when she asked me if I'd be drinking during the cruise? Thinking that I paid for, and invited her on the cruise, I said; "Lady you met me in a bar at midnight on a Saturday night. Did you think I was there passing the time waiting until Mass started at the Catholic Church in the morning?" I've lived for 10 years in the Caribbean where they make Rum and I owned two beach bars. So that would be a yes and remember I am still unmarried.
The third indicator was, I was on deck talking to some people when she came up and asked me if I took a can of "her" Pepsi. (Remember who paid for the Pepsi?). I said I did as I mixed a drink in the stateroom and found that my Rum is okay with Pepsi. Albeit in the history of the world, no one ever went to a beach bar and ordered Rum & Pepsi. I smiled and had a Popeye moment. Which is: That's all I can stand, and I won't stand no more!
I went to the Ship's purser and was lucky enough to book another stateroom, far far away from the old one. (Well worth the price) I explained to her that she was on her own until the ship moored in Fort Lauderdale where I would drive her back to her domicile in Saint Petersburg, and never call her again. A most silent trip, but I did have to say shush very often.
That BTW was the last American woman I ever dated oh there were some I'd spend the night with, but they could leave nothing at my apartment..
Shortly after that my general manager handed me a two-year employment tie tack. I put in my notice and left to sail in Asia again as a merchant seaman.
Now that lady I took to the Bahamas, I'll never be able to properly thank her. She was not the only reason, but she was three of them. Then in 1993 I came back to the Philippines and stayed… Living that life I had planned for myself.