NEW articles daily! Subscribe below to receive daily updates with our new articles!

Last year after spending a year thinking about it, once more at age 70, I applied for my VA benefits, after ignoring them for the past 32 years
I tried 10 years ago and received the bureaucratic stonewalling and run-a-round, reaching a point where I packed up my tent and went home. Thinking I'll wait until there is a new group in Washington.
I retired from the US Navy in 1986, I was healthy and more than able to work and support myself, quite well in fact. I saved my Navy retirement pension from 1986 until 2000 as I never needed it until I retired from the MSC as a Merchant Seaman.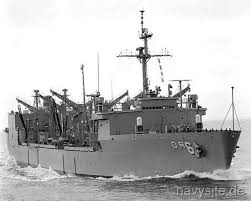 A little history behind my VA QUEST:
I owned nightclubs in Puerto Rico, and then a management position in Treasure Island Florida. Boredom set in and the sea was calling again. (Okay, a six-figure paycheck was also involved) and I was hired on as a merchant seaman and they flew me to San Francisco, put me in a free Holiday Inn, and paid me per-diem (Which I used some to Rent-A-Wreck car.) They sent me to required schools like firefighting, Lifeboatman training, ECT. All while on full pay. I wish I knew about this MSC stuff years before.

Every six months prior to being assigned to a new ship I was required to go through a full physical. It was noted that Every time I had that physical my eyesight and hearing was declining. I chocked it up to getting older.
Next were black spots on my lung x-rays, again I chocked it up to the fact that I still was smoking.
While working as a merchant marine my oldest brother passed from Asbestoses of the lungs and they traced it back to when he built two ships in General Dynamics shipyard in Quincy Massachusetts. The two ships were the USS LY. Spear AS-36 and then the USS Kalamazoo AOR-6 and both ships were built with asbestos as a major component as most Navy ships were. While I was on active duty Navy and I sailed as a crewmember on both those ships and many more infested ships. I then filed a claim with the VA and was summarily rejected as I said above.
Now the reason this is important to me! Since I reside in the Philippines my wife of over 26 years will get none of my military retirement, and the same with my Social Security as she has never resided in the United States. But she can receive any and all of my VA payments.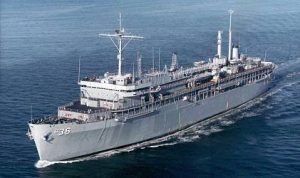 Let me explain; at less than 50% there is no money involved from your tax dollars. They take the money from my Navy retirement check, and the VA vice the Navy sends it to me: The Exact Same Amount! Here is the math, rounded off. My Navy benefits as a retired Senior Chief let's say are $2,000.00 per month, the VA, and the Navy each now send a $1,000.00 each, the difference is the VA money is not taxable. I still receive $2,000.00 per month, but if I pass away, Mrs. Thompson will receive the $1,000 per month for life. BTW my disabilities are real and well earned. But to save you tax payer's money, I waited 32 years to claim it! Feel better?
Add that to my savings (Remember I lived on ships for years without owning a house or car, as my father said: Paul is the wealthiest homeless person he ever met.) and I have 2 life insurance policies, adding in free and clear title on our house and land she will continue to live well. She should have a pleasant life after I shuffle off this Mortal Core. Even without the VA money. She is set up for a good life because of prior planning.
But when dealing with any government organization it involves vast amounts of time and the acute ability to smile.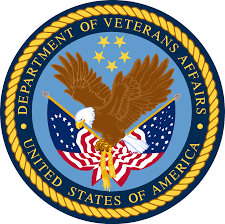 Under this new administration (Which will remain nameless) there is a new program called Veterans Evaluation Services contracted to set up appointments for VA medical evaluation vice the regular VA Administration who move at a snail's pace. VES could have been around for a while, but it is new to me.
Here is the funny part of a recent exchange between me and Huston Texas via E-mail.
Veteran Thompson, we have scheduled two medical appoints for you on 5 May 2018. The first one is in Malate Manila at 1130 (11 AM) (Assuming I'll be in and out of there on time. Then I'm to ziggy over to Quezon City and get to the second appointment at 1600 (4 PM)
Will this be a problem for you? I responded that if I had a helicopter I think I could make it on time.
They came back and moved my morning appointment to 0900 (9 AM) I answered her and cheerfully told her I would give it a try. By the way, I did make it to both places on time. The first one confused me as I was scheduled for a PFT, my initials are PFT (Paul Francis (Xavier) Thompson, the "X" is seldom used. But I found out they meant Pulmonary Function Test, my bad! The second was an audio test for my bad hearing, once more I flunked it.
As much as I dislike traveling to Mega Manila, as with any large city, I grew up in Boston but could drive to an MTA Station, park my car on the cheap and take the subway to anyplace in the city. If Manila had that it would be a nice trip. Singapore has proven there is no need to own a car there.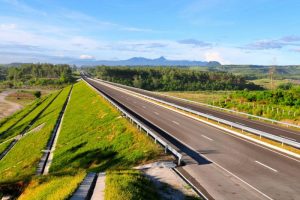 But go to Manila I must, and I'll say it one time again: "I'd rather take an ass whooping from a very large man than go to Manila. I have another appoint on Clark Duty-Free, but that is only 45 minutes away from my house on the Subic Clark Tarlac Highway. The Philippine Adventure is truly never-ending.
So now all these appointments have been accomplished and the information sent back to Huston Texas for determination and evaluation of my claim. Only the Lord knows how long this will take, and he/she) hasn't contacted me yet.
I'll wait and see, if I receive a negative response, I'll smile and re-apply.