NEW articles daily! Subscribe below to receive daily updates with our new articles!

In 2001 my wife wanted a fish pond; of course, I told her to get a fish pond but mentioned that aquariums are really nice. She hired the neighborhood guys to dig the hole and using waterproof cement that is mixed with Sahara magic powder and topping it off they used vinyl (Water Proof?) roof paint. Basically the same way we waterproofed our slab roof. But it leaked (Not the roof), so it was all redone again until it didn't leak.
Then we went to the landscaper who built her grotto and hired them to build her waterfall, the waterfall aerates the tank and looks and sounds nice too. Add some ceramic jars and other stuff for the Koi to lay their eggs and let nature take its course.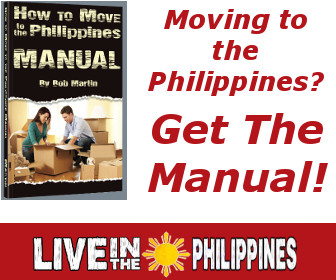 When the small fry exited the jars Mayang noticed that the big fish ate the poor little fish, so I suggested she remove the fry or are they called fingerlings? Damn if I know, but for years we have not had to spend money to replenish the fish pond. Remember I mentioned getting the aquariums to her? (We have three now)
I also don't know if they are Koi or carp, but then after a cold beer, I tend to not care what they're called. I just sat and ran my RC Speed Boat, until we found the whirling propellers was killing a fish or two. My boats were dry-docked and I was scolded harshly. No boats allowed in the aquariums too.
With the pond built and the waterfall installed, it was found that our black Labrador "Smudge" won't stay out of the water, and put the fear of the lord into the fish. Again its nature isn't it? Then Coco our brown lab took over and now our white lab Max is having his turn. The labs are staying I'll replace the scared fish first.
Next up we find that Mayang's water is turning green! Sunlight in the tropics causes algae my love; its just nature isn't it?
But not if you spend money on pipe welders and a screen cover and one plant that won't stop growing. Thank goodness we don't raise cows. This plant has taken over the pond (It is some form of fast-growing vine like the Kudzu plant from Japan that traps sleeping cows in the United States. To date, no cows have been injured in my purok, but the damn plant now covered the fish pond my wall behind it and now three of my neighbor's walls. But they seem to like it, I'll assume because it's free.
This went on for a few years until the weight of plant from hell caused the structure to sag. I can fix that! How? More money, of course, more pipes and welding guys solved the problem. A few more years go by…
Because of health issues, I now take a back seat to all things in Mayang's house. Damn, I'm a smart man! The rainy season is upon us here on LUZON in May and now it has not stopped since the first of June.
Surprisingly most of my year after the rainy season is a sunny day, I can make a beach party plan months into the future because we know that there is a 99.9% chance it will be a beautiful day.
Years ago the American Legion, VFW, FRA and the RAO in the area had a 4th of July party every year, and 90% of the time it rained. A wise man suggested (Not me) they move the celebration to February and call it the "Beach Bash" to date it has not been called due to rain.
Plus my Son-in-law has on his farm a 1/2 hector fish pond and will stock it now with Tilapia by the millions for future sales at the market, and the first rice planting on the other nine point five hectors. Including watering the fruit trees and livestock. I won't see much of Chris for this month and part of next. There was a time when I enjoyed going there to help, but now my cane sinks in the mud.
So June 9th I heard a commotion from the backyard and noticed crews of family members are ripping down the plant that owns the world. All fish were removed and the pond was cleaned, and allowed to refill by the falling rain. Why she picked a hard rainy day to do this? I didn't ask, and by the way, I never will.
The fish (KOI?) seem happy, the tank is sparkling clean and my wife is planning on a new cover for the pond, but I don't think it will be a plant. Once more I'll smile and nod, and keep my mouth shut that I still have that nice boat in dry dock.