NEW articles daily! Subscribe below to receive daily updates with our new articles!

As a traveler of the world I have sampled food from all over the world, a lot I've sought out and some I nodded no thanks to. An example was in port in Valparaiso Peru, the year was 1972 in a club I was enjoying a local beer and the lady sitting beside me was eating a sandwich that both looked and smelled good. The language got in the way when I asked her what she was eating, Arf-Arf was the sound she made and my mind went quickly to dog meat. But not being to Peru before I didn't know that it was also a sound a seal makes. (As the bar owner explained to this young sailor). Mmmm I'd never eaten that before, but it was as good as it smelled. Seal meat is not the food I'm thinking about.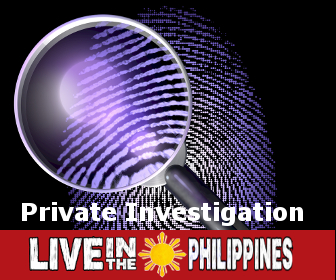 A lot of the food that I like is the food I grew up with in New England, Most I have readily found here on Luzon, but not all. Often the name has been correct but not always the taste of the item, but at the very least a few have been close.
Example: The Philly Cheese Steak for some reason can only be made really well in Philadelphia. But there have been times when I have found some really good ones right here in the Barrio. Perfect, no, but close enough. But we all know someone from Philly who will, of course, argue that point with you. (Am I right Dave?) The Cheese Steak is not what this article is about.
Quick question: In any other part of the world did the chicken in your Chinese food have bones in it? This again is not the subject of this article. But Boston has a large China Town, as well as Hong Kong, has a China town,(I've been there) which I found redundant. And never found bones in my Chinese food except here in my new hometown.,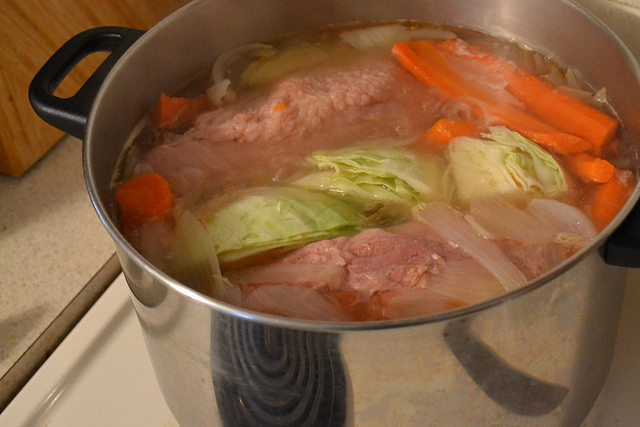 I grew up in Boston So New England Clam Chowder is one of my favorite treats, I've had some good chowder here (One even had the shells still in it), and so that's not what I'm talking about.
I really love Boiled New England Dinner (Corned beef and cabbage) there are a couple of places here that serve it, but not as often as I would like, but I'll get a call when they do. (Be nice to everybody and they look out for you LOL) It is also something I can cook myself, using my Sainted Grandmothers recipe (One secret is adding turnips with the potatoes and no matter what you've been told, never change the water) But again, that's not the item I'm talking about.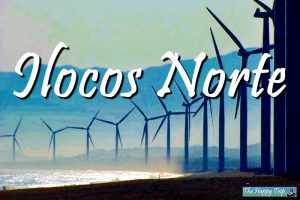 Hamburgers, baby back ribs, beef brisket steaks, chicken in all forms (The best-fried Chicken "FOR ME" comes from Jollibee's, this is the Philippines so of course pork chops (Some of the best I've eaten), plus well prepared lamb not so much goat, (Bring your own mint jelly) Even British Fish-n-Chips (Some have to serve malt vinegar but Ilocos Norte vinegar is so close to Malt vinegar it's hard to tell the difference) Also it should be served with proper English Chips never French fries But still these are not the foods I'm searching for.
LiP readers in the past helped me find a Greek Gyros location in Manila. A Greek food that I fell in love with 55 years ago on the streets of Athens Greece and other Greek Cities, normally sold by street vendors. Similar to Tacos off a cart in Mexico, BTW great tacos here on Luzon, but Gyros are just good not best there is. But again that still is also not the food I've been missing most of all.
Here in the Subic Area, La Union and Angles city there are some great American British and Australian foods available (Except where you live here in the RP, which is beyond compare and we all know that.), that reminds me of growing up back home, Submarine Sandwiches (Grinders, Hoagies, Subs, Camel Riders or whatever else they are called by others. They are available here on Luzon. Cold Cuts are easy to procure here. But not that one thing I desire.
It has been over twenty-five years since I've found the dish I've been questing for. I was at Texas Joe's a short time ago and one of the owners (Gil Lee) came up with a new sandwich A hamburger with all the fixings and sliced beef brisket on top. I've had burgers with bacon. And in Spain, they would also add a fried egg. (Pretty damn good) Yet it was my first time with beef brisket, so I tried it and would do it again. But know for a fact that is still not "it".
Last week my 15-year-old granddaughter and I were sitting in the kitchen, she was peckish and wanted a snack. I grabbed a bag of ruffles and French onion dip and started dipping away, she got the bag of Cheese Puffs (Cheese Doodles) and dipped it into the Onion dip, I shuttered, so she handed one for me to try.
Let me tell you what happened… I've been wandering around this mortal coil for seventy plus years and had never dipped a Cheese Puff into French Onion Dip. But then I had to ask myself: why had I not ever done that? Why at this late stage of the game did I just find out just how good it is? To ensure it was not a onetime fluke I tried it a day later, and again, and I was still pissed that I wasted 70 years without eating that before? But no, that is not it.
Yes, This Is It!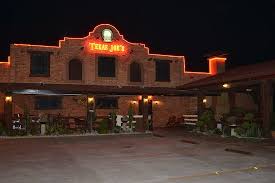 While at Texas Joe's for lunch the other day, as we drove away I saw a sign that said: "Saturday Night is Prime Rib Night" for only P 1,280.00 for a large chunk of rare Prime Roast Beef and assorted sides. "Turn the car around" I shouted! We parked again and with my cane, in hand, I hobbled back inside to find one of the owners (Again Mr. Gilbert Lee), a gentleman I met years ago during TJ's first week of opening. I said: "Gil, when were you going to tell me about the Prime Rib?" Gil said: "Paul I started it when I got back from vacation"
He said he tried one on a Saturday night and sold out by 1900 (7 PM), and the following week he cooked two more and with the little let over, he made French Dip Sandwiches on Sunday. He said the demand was so high it will be a regular item on Saturday nights henceforth.
I'll be there I promised and then went home, dreaming of the taste of the food I missed so long, That is what I've been searching for. So many times on LiP, I've pointed out that in the Philippines if you wait long enough, eventfully all of your dreams and desires will appear, but on Philippine time, not yours. I have seen the improvements on these Enchanted Islands and wish I was younger to see the rest.
Yes, Prime Rib (In the Navy it was called "Steamboat Round") twenty-five years since I've had it. It was well worth the wait, better than cheese puffs and French Onion Dip
It's still just the little things in life that please us. Thank you, Philippines Islands, and also to Texas Joe's on Subic Freeport life has come full circle. I told you, "Just Wait!"
DISCLAIMER: I've found that lately, some have thought my articles to be anti-Pinoy. Allow me to point out something I know as a fact by sailing with Filipino's for forty years. When the ship hits all the ports around the world the Pinoy is off in search of his food as I am out seeking out mine. It is just the way people are. Yes, I like Filipino food, just not 24-7.