NEW articles daily! Subscribe below to receive daily updates with our new articles!

---
"HUH?"  "J.I.T."?  "Whazzat?"  "Did you spill your morning coffee onto the virtual keyboard before having your first sip?" "Ain't all the keys on yer keyboard a-workin' anymore?"  "Iz dis a trick, or sumptin'?"  "Wake up, Paul.  Did you fall asleep at the keys, again?"
Oh, I'm just sitting here and imagining some of the not so probable questions that have a slight chance of being uttered or being poked into the "Comments" section.  I felt the need to get things started, so it's "throw something out there and see if anything's biting."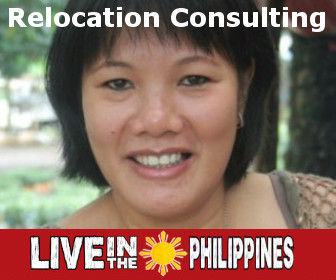 Before I forget, "J.I.T." = "Just In Time" (not to be confused with "J.I.C." ["Just In Case"] or "JEET" ["Did You Eat, Yet"]).
IT'S TIME …
Or, quite possibly, it's about time – this article, that is – or it's just about time.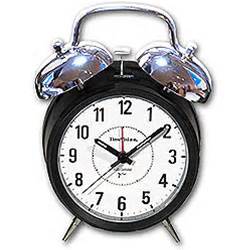 That funny, little intangible of human thought that's given such intense attention in the Westernized Industrial world (as witnessed by such creations as cesium-beam atomic clocks to train time tables) or that's just accepted as being there but not quite so important to rule one's life (does the phrase "Philippine Time" come to mind?).
To tell you the truth, I don't quite know where this is going "at this time."  This meandering has come on as a result of my being inundated with the alleged importance of time.  Seems as though Mr. Chronometer has made it his mission to square away the cuckoo in my mental clock.  And, it's a little overwhelming.
Let me give you some examples of how old Father Time is beating me with his time stick.
ANOTHER DEADLINE IN TIME
As most of you, dear readers, are aware, I'm a "Taxman."
Yes, I pick up a nickel here and a peso there (I may have the locations reversed) helping clients with their tax return compliance needs.  One reason why these clients come to me is based on time – or, should I say, their lack of time to go through all of the motions of paying taxes on their own.  To most, "time is money" and there are better ways to spend it.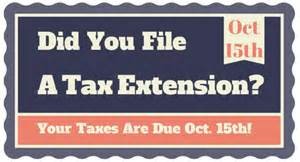 So, here we are. It's October 14th as my fingers wander all over the keys. Tomorrow, the 15th, is one of the Big Tax Deadlines.  It's the "drop dead" limit in time for filing individual (and a few other types) tax returns for which taxpayers requested an extension of time to file them.  Even though an additional four to six months of extended time was granted to them, there are those who value their time and their ability to procrastinate.  They're not quite ready yet, but they've found time to call out to me for help in getting their tax returns filed "on time."
For me, it's "crunch time."
TIME COMES IN "SEASONS, " TOO
It's getting to be the end of the "rainy season" here back home.  Somehow, there was a noticeable shift in Old Man Weather's timing this year.  Though the early "-ber months" should be drying out, getting ready for the arrival of our "December Breeze," It's not.  The annual, year-end phenomena of enhanced winds has arrived a little early, too.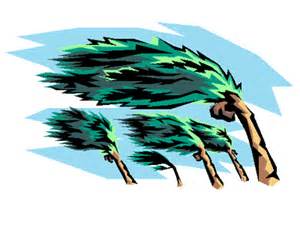 In talking about all of this with the Lolos and Lolas, only one thing comes to the forefront of our conversation.  That "thing" is an extended typhoon season. (Oh, the irony of a taxman receiving yet another "extension.")
There's a good-sized tropical storm named "Koppu" heading our way right now.  As soon as it enters the Philippine Area of Responsibility (PAR),it will be dual-christened "Lando."  I don't really enjoy the selection of that name.  Though storm projections see the potential super typhoon brushing by extremely northern Luzon, I don't trust those prognostications.
Late in the season storms tend to be the worst storms we endure in the Ilocos Region.  They somehow have the strength and stamina to break through the natural barrier of the Cordillera range to pay us a visit.  The only time that I was truly thankful for building our house at a meter's additional elevation from its surrounds was during and in the aftermath of a late season typhoon.
Here we sit now, in the direct path of an intensifying tropical storm.  Will it swerve to miss us, or will it "Lando" on top of us?  If history is a teacher, then it's time to prepare for an adventure.
READY OR NOT …
While back in the States, something deep inside told me that it was time to get prepared.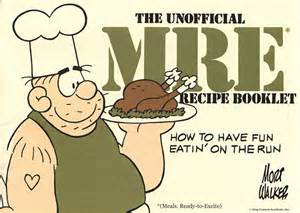 It was time to restock the MRE (Meal, Ready to Eat) supply via the Balikbayan Box logistics train.  Our "typhoon locker" is now full of hot meals awaiting nature to sever us from the all-too-relied-on creature comforts.
Too, the supply of batteries in the various sizes and the instruments that use those batteries were checked out, augmented, and if need be replaced. If ever there is a time for a dysfunctional flashlight or portable radio to make their presence known, it's during the time that you truly need to depend on them.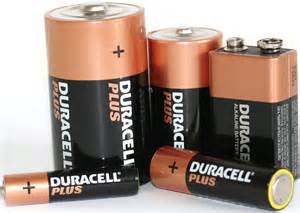 Batteries have a special way of spoiling your day.  Allegedly just sitting there in the cupboard, gathering dust, and awaiting the call to glory, time (or someone in the household) has a way of turning new, full-strength little power houses into useless blobs of electrical nothingness.  I keep from blaming time for this one. I've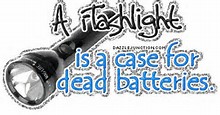 turned over flashlights resting "business end" face down only to see the last remaining flicker of light woefully blip-blip-blipping the final "juice"  from the batteries.
Time doesn't forget. It doesn't forget to turn flashlights off, and it doesn't forget to remind you that others in your household do forget.
TIME!