NEW articles daily! Subscribe below to receive daily updates with our new articles!

… has come and passed.  A new phase has just begun, and the length of its "season" is entirely up to each, individual person involved.  Are you involved?  Maybe; maybe not.  Let's find out.
The somewhat magical day cited in the title is the day that the U.S. Internal Revenue Service started accepting electronically filed individual income tax returns for the tax year 2015.  It is often considered to be the start of "tax season."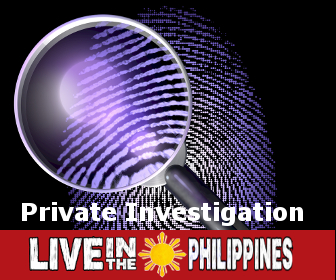 For you, dear readers, who are not considered to be "U.S. Persons" for U.S. Income Tax and U.S. Foreign Bank Account Reporting (FBAR) purposes, this article may seem boring.  Still, you might want to browse it to see whether, unbeknownst to you, you may be a "U.S. Person."  As times change, so do rules.
During this new "season," I'll be pumping out articles that, hopefully, assist those of you who are ensnared in the IRS' tax trap.  This will be the first.
AM I TRAPPED? 
As I am wont to repeat, "With taxes, there are no simple answers."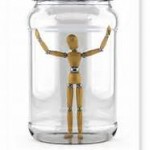 Whether or not you are "trapped" is another question that earns the repetition.  Let's cut to the chase and see who are considered to be "U.S. Persons" with U.S. income tax responsibilities.
For U.S. Income Tax purposes, a "U.S. Person" is anyone who meets one of these definitions regardless of where they physically reside in the world:
Any citizen of the United States (yes, that includes dual-citizens and multi-national citizens who have U.S. citizenship as one of the citizenships they enjoy, and even "anchor babies" born in the U.S. to Non-U.S. citizens who may or may not have moved back to their parents' homeland);
Any United States Resident Alien (Non-U.S citizens who have been admitted into the U.S. for residency [aka "Green Card" holders] who have not formally surrendered their residency status – even if your "Green Card" has expired, if you did not formally surrender it to the U.S. Government, you are still considered to be a "U.S. Person" for U.S. Income Tax purposes);
Any United States Nonresident Alien who receives income from a source within the U.S. (Non-U.S. citizens who receive compensation for labor or services performed in the U.S., who receive interest, dividends, royalties, rental income, capital or ordinary gains, and most other types of income that is derived from a source within the U.S.)
Of course, it's prudent to mention at this point in the article that even though income tax treaties or other legal remedies in use to prevent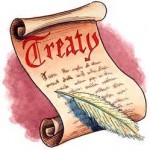 "double taxation" of a "U.S. Person's" income by two (or more) countries do exist and are beneficial, none of them relieve the "U.S. Person's" responsibilities for complying with the U.S. Internal Revenue Code.  The truth of the matter is:  a tax treaty doesn't alleviate a tax burden – it merely decides on an internationally legal basis just which country gets to impose that burden.
AM I REALLY TRAPPED?
Are you?  Well, again, maybe you are and maybe you aren't (it's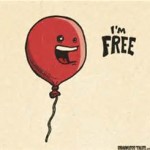 not simple).  Every "U.S. Person" has U.S. Income Tax responsibilities to some degree.  There are those who legally don't file income tax returns and don't pay income taxes.  Still, they have the responsibility to make sure that they are, indeed, a member of that "carefree group."
So, too, it is with those "U.S. Persons," who may not owe any taxes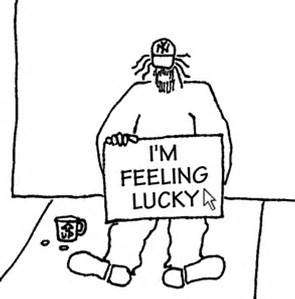 this year or in years past, but are still required to file a U.S. Income Tax return.  These lucky "non-taxpayers" must show the IRS that the income they received during the tax year is not subject to U.S. income taxation.  This they do by a mandatory filing of their U.S. Income Tax return – that's their responsibility.
MANDATORY THRESHOLDS
Determining whether or not you must make a mandatory tax return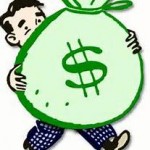 filing generally depends on how much gross income you received.  The IRS publishes an annual table that lists the gross income threshold beyond which a mandatory tax return filing is triggered.  Luckily, it's adjusted annually for inflation and other factors that tend to lessen a U.S. dollar's purchasing power.
Remember, "not simple"!  The threshold amounts vary, and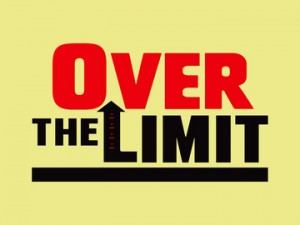 are set based on factors such as a taxpayer's age (over or under 65 years old), a taxpayer's filing status (filing Single, Married Filing Jointly, Married Filing Separately, Head of Household, &c.), and the type or source of income (income such as that exempt from taxation by statute, and Social Security benefits that are computed as being non-taxable).
To top it all off (why, oh why can't these things be simple?), there are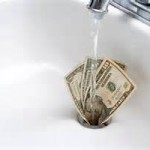 types and sources of income that have the exact opposite effect as that stated above. If you are a recipient of these types and sources of income, all that threshold business goes down the drain.  These recipients must make a mandatory tax return filing regardless of any other circumstances.
THEN, THERE'S THE REST OF US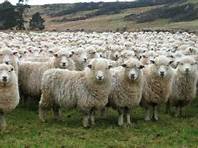 Everyone else, I'm afraid, may very well be trapped.  There are any number of other circumstances that may mitigate tax return filing and the payment of taxes (NOT SIMPLE!), but generally speaking, the rest of us are members of that prestigious group of "U.S. Persons" known as U.S. Taxpayers.  It's a fact of life.
As I like to tease those who ask me, "Why didn't you just retire?  And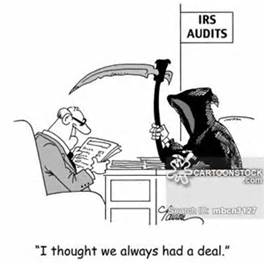 why, for heaven's sake, a Certified Public Accountant?" my response is simply "Job Security."  I retired from the U.S. Navy at a relatively young age, and my enjoyment of food, shelter, and the other basics of life spurred me on to another career.  Knowing that the only sure things in life are death and taxes, and not wanting a career as a mortician, the choice was rather obvious.