NEW articles daily! Subscribe below to receive daily updates with our new articles!

As I rush towards age 71 years old I've noticed the brain farts seem to mount up and become more common every day.
Yes, I've walked into a room and then stood there and wondered why I was there? A joke I posted on Facebook: I walked into a room yesterday and knew why I was there, but it was the bathroom!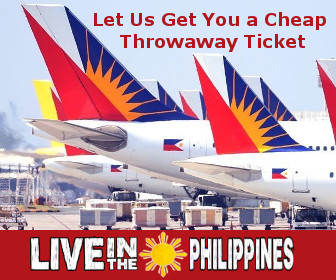 On the "Puter" I need to switch programs and close one out and then wonder what my plan was.
The classic was last weekend when I planned on lunch with friends on Sunday but then remembered I never called him until Sunday, to ask if he and his wife would like to go. He declined, and laughed at me!
Alzheimer's or Old-Timers disease, I think it's not that at all, it's a "Brain Fart" I know this is true because I've done this for years.
Shortly after I retired from the Navy, I woke up and dressed in my uniform and was driving to the base when I remember I was retired. So I stopped and had a nice breakfast and drove home and put on my shorts and went to the beach.
In my younger days, if we partied over the weekend and someone would ask about it, our standard response was "If you don't remember it, then it just didn't happen!"
The brain fart can happen to anyone at any time, except LiP readers for reasons I can't explain and to me more often than most.
I receive an E-mail from Bob Martin once in a while asking if I'll be sending in an article, I understand his concern as this is his livelihood and quite a few times it was Internet or computer glitches on my end that worked out in time. But in April he asked again on Sunday morning if I was having a problem again? I wondered why, until I realized that like before, this time I thought it was Saturday, and I still had time. It wasn't, I didn't!
If you don't think Bob has a hard job, think again!!!
Mahal Ko, where is this, where is that and her favorite: "What is today, Wednesday or Thursday? Then she answers: "It is Monday Paul."
Then it is names and failing to remember them, in the Navy or Merchant Marine, you could call them by their rate, like a boatswains mate just call him "Boats", or a Signalman call him "Flags" or the catchall where you'll never be wrong: "SHIPMATE"
In the Philippines Pare or neighbor or just smile… or call everyone Joe and get a laugh. I have learned every trick in the book I was a First Class Petty Officer in Mombasa Kenya in Hotel bar and met the recently defrocked former Vice President Spiro Agnew where because I was an American (My Navy ID was checked by an SS Agent) he bought me a drink, If the SS Agent hadn't said;"The Vice President would like to buy you a drink." He had me with "DRINK" but I had no idea what his name was.. but I knew it wasn't Jerry Ford, because he didn't fall down.
Thank you Mister Vice President; and damn if I didn't get it right. But the Cheap SOB only bought one drink and he was gone. I'd rather have a beer with the SS Agent.
I will continue to fake it, as I have for the past seventy years, and I owe it all too good old what's his name!