NEW articles daily! Subscribe below to receive daily updates with our new articles!

I never would have thought that Kuya Obet and his helper King could have done that much work on the grill in one day (Last week's part I), if they were working on a contract, I'd understand, but a daily salary? It was fascinating to watch them work, with such a high degree of skill, using tools we would have thrown away years ago.
They were using a saw for a straight edge, when I would have wasted a lot of time, looking for one. A hammer welded to a steel pipe that they used to bend rebar with the handle. Such talent, we could learn so much by watching and not opening our mouth. I've learned long ago that if the guy is good at his job, it's best to just let him do it.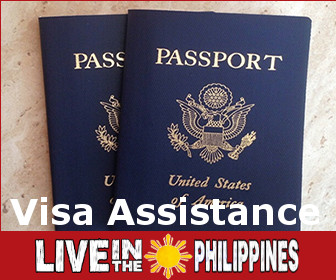 June 23rd, the grill has been built; Zaldy my metal fabricator was by today to measure and plan out the grill and rotisserie parts of the grill. This was made easy due to the photos of Bob's grill, that he was kind enough to send to me (Thank you Bob.)
The pace is much slower today as all the bricks must be fitted and some cut and or trimmed to fit. This is the part of the job that just can't be rushed. So while we all wait, this would be a good time to go over the cost of the grill so far.
Labor: P 2,500.00 (plus a Zippo Lighter for the helper)
Fire Brick: P 3,200.00
Assorted Other Materials: P 3,702.00
Ship's wheel: P 2,500.00
Metal Fabrication Materials: P 3,308.00
Metal Fabrication Labor: P 2,000.00
Total: P 16,402.00
I am pleased with the cost, since after pricing the cost of a new 42inch Weber BBQ Grill at over $200.00 and that's without a rotisserie. And as Bob had pointed out the cost of a gas grill here is cost prohibitive. I found a big Gas Grill, U.S. Brand (But not made there) was close to $700.00 and the store had no idea what a lava rock was.
Due to Kuya Obet and Mrs. Thompson, many changes were added to the basic grill that I wanted; they decided to make the entire grill out of brick, the tile was extra we had left over from another project and my wife and Kuya Obet decided they would look good.
The Weber Grill I had, died a noble death around Christmas time after 12 years of dutiful service to clan Thompson. Directly beside the new "Mindanao Bob's Deluxe BBQ Grill" I've hung the old Weber's grill, in fitting memory to the old work horse.
If all things align, and the world is in harmony, the grill will be ready by this July Forth (ahead of time), rain or shine, hell or high water, it will be lit off, meat will be cooked (Okay, fish also.) Vast amounts of canned consumables will be consumed. While it's true that most members of my family, will not fully understand why, the forth is important to me, they have a finely tuned sense, of what a good party is all about. Yes, the Damnable Singing Machine will rear its ugly head! But the first thing I'll cook using the "Rotisserie Wheel" will be a multitude of chickens, to test it out, what better way could I celebrate America's 234th Birthday?
Liempo will be cooked on 13 July, as my birthday happens to fall on that very date every year.
So that's the story of how it came about, the making of a copy, of "The Mindanao Bob's Deluxe BBQ Grill". Let me know what you think about it. If you would like to see all the pictures I took while the construction was going on, they are in the LiP Photo Gallery. But it's not mandatory to go there and look.
There were some extra labor costs not involved (or included) with building the grill, as Kuya Obet re-screened my man-cave, and filled in a tree frame, after the tree died. Now it's a table for the kids.