NEW articles daily! Subscribe below to receive daily updates with our new articles!

And it was well worth the wait. The first week of April, I pigeon holed the right doctor and pointed out that on my own volition a year ago I ceased consuming booze of all types. The other doctors all assume that the original doctor (Him) that operated on me made that decision. Nay not so, I felt so bad after the surgery that I didn't want any booze. All my doctors since then have been lady doctor's, don't place gender biases on that as I don't care what bathroom you choose to use, as long as my granddaughter is not using it at the same time.. But all female doctors blocked booze from my life. And my wife was the one that told them that I'd stopped consuming the golden elixir and she was very happy to go along with them! My they do stick together!
I never was hooked on drinking, and would only imbibe when I was in the mood, and no one could talk me into it otherwise. On some ship's I'd just abstain for the entire cruse and watch my savings grow. Unlike my shipmates whom many were "Millionaires for the day"; meaning one weeks' pay spent in one night out on the town. Oh I've done that in the past, In Singapore we were at Raffles "Long Bar" The Ship's Master, Chief Mate, Chief Engineer, Chief Steward and me! Our bar bill was $350.00 EACH or $2,000.00 total with tips from our group, A vulgar display of "Being millionaires for the day". And we were only there for 3 hours that afternoon!  Not something I ever want to do again, but fun the few times I did it, as was the Long Bar at Raffles Hotel in Singapore.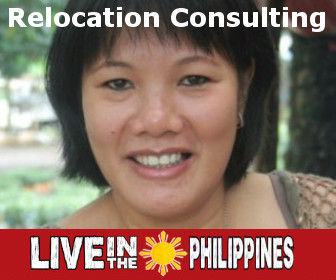 Here is the deal worked out with my doctor. No hard Liquor ever, just forget about it! All Though, I'll miss my rum, but a deal is a deal, and they know Mayang will be the one to enforce the rule, on my one day out with friends for lunch or dinner per week with three beers being maximum for me. Plus ONE glass of wine with meals, but I'm not a wine drinker, until all wine comes with sensible screw top caps. I need no wine snob, to tell me how to open my bottle. Beer bottles come with screw top caps! (Or, at least until after the bumpers on American cars, switched from chrome to plastic.)
So my good friend Mr. Pogue (Loren) or to Lip readers; AKA; "Big "P" met me at Texas Joe's for lunch last week and there I opened my first "SMB", or my first San Magoo in one full year! My lord did it taste like the nectar of the gods! Well worth the wait, but here is the shocker, I only had 1.5 bottles, because that was all I wanted, it was enough for me. I was more worried about wanting a smoke to go with the beer, but that didn't happen. So I guess I still am a new non-smoker, but I'll say nothing if someone else wants one!
My wife was expecting that first beer to send me off on a tangent like that movie "Refer Madness" similar to those places in the US of A that have legalised Wacky Tobaccy and other violations of Federal Law. That is why I recommend to visitors to America that if a law dissatisfies you, just ignore it.
But that beer caused me no ill effects was pleasant to the taste. And still causes me to wonder; "Is SMB really that good, or is it just where we are when we drink it? I've had San Miguel in other parts of the world, and it is never the same as what we drink here. But then I have no reason to ever go there again. 
A friend asked me if I would ever go and visit my Brothers in Boston again? Since never in my life has one of them ever visited me anywhere on earth, and yet I've been there many, many times, the ball is still in their court…………………………….