NEW articles daily! Subscribe below to receive daily updates with our new articles!

I know it seems like I came to the Philippines just to complain about medical problems. It really wasn't my plan but with hearing, vision, and intestine operations it seems never-ending. And so it is, there I was fat dumb and happy after solving my cataract dilemma with my "hoopty do" Audio Book reader. Which BTW, also evolved into this tale as well.
It was a normal Wednesday morning on the mountain in Bataan, not an unusual day at all, just a day like so many others in the past.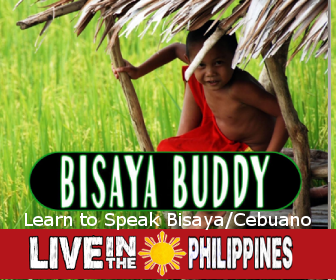 I woke up then fired up the "Puter" to see what the interweb was offering up that day. Next, I watched, the "Five" on Fox News, the only news show I watch and when it was over Mayang brought me a toasted cream cheese bagel and a cup of coffee.
It was starting to be just another great day in this "Land of Enchantment" I used to say paradise, but nothing will set Bob Martin off faster than saying that.
I showered, and then took my meds, I checked my blood pressure and my day was moving along swimmingly…
Then I remembered I needed to recharge my Headphones and Audiobook Reader (Or is it a player?) Semantics, but anyway I hooked them both up and reached towards the electric plugs, and was bent over inserting the two machines into the outlet, when my back went out and I doubled over on the floor. Most unpleasant.
I felt like that old TV commercial where the elderly lady (In my case man) pushes a button on a device around her neck and utters those famous words; "I've fallen down, and I can't get up!" Next, I muttered, "Oh shit what next?"
Mayang heard the thump and being that she worries about me flew to the room, and found me laying on the tiles. But I was freshly washed, shaved and my hair was still in place.
I was raised to my feet by my darling wife, but the pain in my back was like nothing I've ever felt before, which possibly could be because in Seventy years I'd never hurt my back before. It did not abide, even after coating it with Tiger Balm that wonderful pain reliever from the Far East, well Singapore but it is East of us..
I next hobble to the computer, Googled: Chiropractor in Olongapo City, and received a list of restaurants and hotels here in Olongapo. It was like living in Puerto Rico if you ask a native directions they will send you someplace, because machismo will not allow them to admit that they don't know, unlike here in the Philippines, where they really just don't know. So I refined my search and as usual, if I'd hurt my back in Mega Manila I'd be in luck. They have chiropractors up the wazoo.
My wife remembered that our friends from Colorado Loren and Mercy visited a Chiropractor in San Fernando by Clark Duty-Free. I googled that and only one popped up.
Wow open 7 days a week, forty-five minutes away but we can't go. Why? because two years ago I had an operation and was unable to drive for a year. But I'm fine now I think, but she (Mrs. Thompson) disagrees, and it is too far for her to drive. Damn, I'm in pain, and it is not getting better. My Daughter and her husband Chris are in northern Luzon at a swimming championship with my granddaughter and between meets, she is learning to surf. Fifteen-year-olds can do it all.
Did I mention I was in pain? Here I was in a conundrum or a riddle, wrapped in a mystery, deep inside an enigma…I stole (Paraphrased) that line from Winston Churchill. She (Mrs. Thompson) wanted to wait until our daughter returned to Olongapo in a few days.
I remembered years ago I once foolishly argued with my wife and it didn't turn out well for me, so it was time for my cagy brain to solve this situation. So;
"Mahal your sister Fee's boyfriend Salon is an unemployed Jeepney driver correct?" This is where I shut up and let her come up with the plan, making it is her idea and not mine. I got my way, as her plan will be approved.
The next morning, we are on our way to Pampanga with Salon (Fee's Bo) at the wheel. (Remember I do not make up these names) Plus it was the first time in his life to operate a car with an automatic transaxle. A very good driver, if he'd please stop shifting the car into neutral.
We left at 0800 (AM) and for the whole trip, a Clive Cussler novel was playing in my ear as we arrived at 0900 (AM) the Doctor was of course late, now for my greatest shock, he was a blue-eyed KANO from California and he spoke not a word of Tagalog. But he was still late! (He'd been here 11 years and learned "HOW TO BE LATE")
0945 (AM) he arrived, put me on the table and commenced to twist me like a circus pretzel that only cost a dollar. Then he cracked my spine, pulled every muscle he could, and I moaned and yelped like a Girlyman. But this is what I learned… It takes 12 muscles to smile And 11 muscles to frown.
And I say, it takes no muscles to just not give a sweet crap, but when I got off the table I did feel better, not perfect, but good enough that Salon has a new job, as I'll make two trips a week until I can dance again. It is a pleasant scenic ride, with a good book, after spending time with a sadistic pain giver and enjoyed a great breakfast in San Fernando. Yes, my back is starting to feel a little better, but the real pain is chiropractors are not covered by my Tricare Health Ins so it's all on my dime, I'll smile as I pay it! Here is a secret I will share with all of you. If you see something on the floor close to me, know that that is where the lord planned it to be, as there is no way I'll bend over and pick it up!
Addendum
A few doors down from my Doctor is a Café called Puzzles, (P) 240 gets you two pancakes, two eggs, bacon, the best breakfast potatoes I've ever had, toast and brewed coffee. I found a new home, and it now makes the trip worthwhile.