NEW articles daily! Subscribe below to receive daily updates with our new articles!

Here is all we need to know, if it's red it is not really clam chowder it is Manhattan tomato and clam soup. That's it, the subject is dropped. If you like Tomato and clam soup, you also might like Clamato juice, as there is not much difference. New England clam chowder is cream colored and the one you might be used to eating.
I grew up in the Dorchester section of Boston and spent every summer of my life (Until I joined the Navy) at our summer house on Cape Cod (New Englanders just say "The Cape") we're snobby like that. Don't hate me because we had a summer house, my friend had a summer house in Charlestown Google that and you'll see why in Boston that is funny!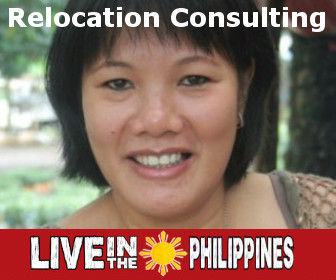 Every Friday night we had a Clam Boils on the beach, and the police only checked for one thing "GLASS" do not think about bringing it on the beach. The summer cops knew everybody and would come to your house and bring you back to the beach to clean it up if you forgot to because of over-consumption of beer as a minor. Our town was Yarmouth but there was no jail in Yarmouth so the police had to take us to the County Seat in Barnstable up the road. It was like Andy's jail in Mayberry but without Otis. The cells were not locked and we could stay in the day-room if we wanted. Breakfast was 5 Star and really good… until our parents came to get us. (BTW nothing was written on any record.)
A beach clam boil, starts with a special 55-gallon drum, some friend will have an extra one in case you forgot to clean yours or left it on the beach and someone else took it home.
Ocean water (Never freshwater) in the drum, (Maybe not in 2017) driftwood and any other wood you can find for the cooking fire. Friday afternoon, low tide beach walk to collect Clams and quahog, muscles and crabs (But never the horseshoe crabs) Oh LOBSTERS if you know anyone who can afford them DO NOT even think about rowing out to some fisherman's trap and taking any. Cattle Rustling in Texas would be a safer move than poaching someone's trap. Now if you talk to the guy after he ran his trap line you could (Maybe) buy some of him. But remember it is Friday night and every restaurant is hawking lobster on their menu.
I
f anyone wanted to throw in some (Whole only) fish, that's fine too. Vegetables, like celery corn on the cob, potatoes, turnips, cabbage, (Remember a lot of us are of Irish descent) and most anything else you've a mind to. Tomatoes only if you're in New York City having a beach party in Central Park. (Remember that tomatoes and clam soup thing?)
No Paul, how in hell do we get from New England to the Philippines? A bunch of New Englanders were put on an Island in the Indian Ocean called Diego Garcia and we taught the Filipino contract workers (They were under contract to my Special Services Division) about Clam Boils and they already knew about San Magoo beer and eating. The main difference was southern lobsters that the workers taught us Kano's Americana's how to walk the reef and just pick up them up with only a net bag and a flash light. (Steal bottomed jungle boots too; after all it is a reef.) A storekeeper from Maine made sure that we all had a pair. BTW we ate more lobster than anything else, like the rich people at a lobster boil!
Now here in Olongapo City years later a new business has opened. The 4 month old 1925 Pub (AKA 1925 Gastro pub,) a new watering hole and eatery across from the Spanish Gate on Subic, has opened and it is well decorated and staffed with pleasant folks. While enjoying a 16 OZ SMB on tap (They had a very nice selection of imported beers too.) plus a large bowl of New England style Clam Chowder, that is made fresh daily. Plus this New Englander deemed it well made and good. BUT!!!!! While enjoying it I bit into a shell, not my first time that ever happened, as a matter of fact it was proof homemade and not canned. But it happened again and I noticed that there were tiny complete tiny shells in the bowl. A piece of broken shell was common at clam boils but in a restaurant? I called over the manager and explained that broken teeth will result and that could affect business. He explained that he cooked it the Filipino way leaving bones and shells in the all the food and that is just the way it was. Okay fine! You'll survive without me but I will warn all my Kano friends. He seemed not to mind.
But in this very small world, at another restaurant I ran into my waitress from the 1925 PUB who no longer worked there, and she told Mayang that one week after I was there a young pre-teen girl was eating the chowder and started chocking on the tiny shell, By the grace of God, a customer used the Heimlich maneuver and cleared the shell from her throat. Forewarned is forearmed, but the beer was great!
Believe it or not beer and Clamato Juice is a popular drink in someplace that I don't live! Maybe New York City?