NEW articles daily! Subscribe below to receive daily updates with our new articles!

Note from the Editor:  He's back!  Yep, Paul Thompson has been missed and today is his re-appearance here on LiP!  You should not expect that you will be seeing him weekly from here on out, give him a chance to heal from his sickness!  But, Paul will be continuing to make a comeback as he can.  Welcome back, Paul, it is great to see you on the mend!  Bob
This took Place 4 days prior to my going to the hospital a few months ago and I found it and remembered I owed it to Sir Bob, (LOL) as I've missed a few Mondays. As I improve I'll try more.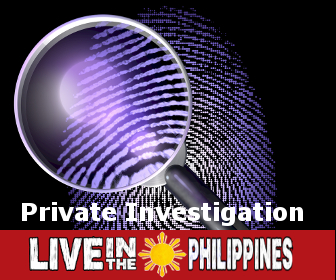 It started years ago with an old Sharps TV, the family seemed contented but then that was in the 1990's. Then came the dream satellites which even had a pay for view porn channel (That lasted a few months until the church found out) but here on the mountain Dream was the only way to go. For 16 years we were hooked up to it, but every few months a channel would disappear. It was never a religious or cooking channel it was always something like HBO. When called they would explain the cost was why it had to be dropped, but my cost never lowered a centavo.
The old Sharp's TV was still working but then this guy was knocking on the gate wanting to pawn a couple of months old JVC 36 inch screen, with matching stand for a few thousand Pesos', hell I couldn't have stolen it for a better price. A few years pass and at the gate appeared the man whom pawned the TV to me low those many years ago, explaining that for three thousand pesos' more I could own the TV outright. Since it had been a few years I figured I already owned it. But to prevent a protracted argument between me, him and the Barangay Kaptian, I just told him; "No thank you, sir.", but he could purchase it back from me for the amount I loaned him plus the few years interest he owed me. For some odd reason I never saw him again.
Five years ago my granddaughter and I were in SM Mall and she decided that Lolo Daddy Paul should have a flat screen TV and of course it had to be "3D" capable, and of course I did, a 46 inch Samsung flat screened that sat on a box in the living room. The story of the box: On my way to the Philippines a shipmate gave me a bag of decorative brass fittings and the plans to have this box made. The plans were in metric, my builder used inches and the box was too large to ship to California. I bought the box from him and we sat at Uncle Bob's in Guam and laughed about it.
All is well as all the Pacman fights are now viewed the purok on a big screen TV and there is happiness abounding. But not all is well; I'm as deaf at a hoot, so I bought a Sony (Old Style) TV as it had big speakers built in and put it upstairs..
I'll explain. The old Sharps is now part of a Karaoke set up out back in the drinking spot. The LBC is now in the spare bedroom, the flat screen in the living room and the Sony for the hard of hearing is upstairs.
Along comes Ann, the long time Dream agent and presents a new satellite TV company called Cignal, in "High Definition" only one TV is set up for "High Definition" and that's the one in the living room. You know what will happen now don't you?
Move the old Samsung flat screen upstairs to my room, move the Sony to the extra master bedroom, give the still working well, JVC and Sharps TV's to her brother and sister who's TV\s have gone south for the season never to return. AND WHAT PRAY TELL HAPPENS NEXT???
Go to Savers Mart to buy a new Samsung 55 inch flat screen TV on sale at 50% off. But they didn't have it in stock, yes that's correct only the floor model. So while the head scratching was taking place and the manager who happened to be a batch mate with Maria (Mayang) and her twin Clara, I guessed his age and stumped him as to how I did that. (I never told him)
But I saw this huge 58 inch flat screen DeVant TV darn near 10 inches bigger than my old one for less money than the Samsung we were looking at (Oh remember that 3D feature on the old one that was never used even once?) this one had it too! But it was also a Wi-Fi compatible Smart TV which meant absolutely nothing to me, as if I\d check my Facebook on TV.
But using my cagy brain I spied that because of the stand placement it would no longer sit on the Nara wood box. But the display table they had it on was perfect and was available for nine thousand pesos upstairs (New in the box) Wow I told them that was a deal breaker. But if they added in the stand with the colossal TV at the same price as the original Samsung TV they didn't have in stock, we were cooking with gas. The batch mate manager Thought about it for a second power scratched his head and said yes, saving me all in all six thousand pesos, and free delivery!
Paul is available as your personal shopper, for a slight fee. (LOL)
So that night Mayang when came up stairs I was reading, and the TV was dark and she asked me why. I grinned and said; |Nothing on TV!"