NEW articles daily! Subscribe below to receive daily updates with our new articles!

Observations of the world about me – there should be an exciting collection of short stories entwined in that phrase.  And, like a grizzled, old gold prospector, I'll be doing my "durn tootin'-est" to pan some out.  Out of fair play, however, I'll give you, dear readers, the "first go" and start with an observation that all of you are most likely sharing.
OBSERVATION #1:

"Where's Paul (or Waldo, or whomever)?"  Perhaps that's better refined into, "Where've you been?"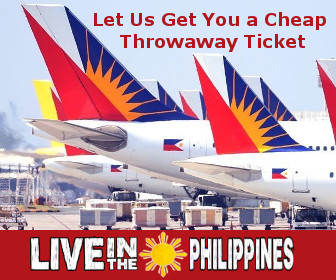 Well, I won't go all "Johnny Cash" on you with the old, "I've been everywhere, man, I've been everywhere …."  yet, strangely, I can sum up the last couple of months with the "Wedding Vow."  You know, "For better, for worse, for richer, for poorer, in sickness and in health, …, 'til death do us part."
— FOR BETTER 
Since income tax season opened up, business has been crazily abundant.  More business, to those of entrepreneurial spirit, is a good thing.  To those "in the trenches doing the actual work," that "good thing" better be reflected in the paycheck, else its greatness fall into question.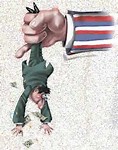 Announcements by the U.S. Government of new "collection actions" available to the IRS for use in recovering back taxes from delinquent taxpayers is this year's business stimulant.  Add the numerous "Prophecy of Doom" articles and stories being spread by the press and by bloggers (both in search of higher revenues courtesy of the "reading and believing" sect among us) serve to push that stimulation into the "narcotic" category.
The announcements of which I speak are the additional collection actions of:
Revoking passports of extremely delinquent taxpayers (the objective being to keep them within U.S. borders, but bunot giving much thought to those already outside of the U.S.);
Denying new and renewal applications for passports of extremely delinquent taxpayer 

(this time giving a little more thought to "expats" and travelers);

Adding the names of extremely delinquent taxpayers to the TSA "Watch List" (thinking of those inclined to cross U.S. borders); and
Enhancing the IRS' abilities in previously available collection actions (liens, levies, seizures, etc.)
Needless to say, taxpayers are running scared.  Running to 

my office door (and those of other tax specialists); all seeking protection from "Uncle Whiskers" and his hordes of revenue officers.  While not an example of "for better" to the worried masses, it's ironically an example of "for better" on my side of the desk.
— FOR WORSE
With every "Yin," there comes a "Yang."
My portion of that "Yang" is counted in minutes, hours, days, and weeks – all of which must be shifted from availability
and leisure to dedication and labor.  While it's truly a labor of love for me (there's nothing like "sticking it to the [tax] man" to make my satisfaction meter peg positive), the compromises being made on my "social dance card" can hardly find their place among things loved.  The draconian scheduling of my "free time" is my boss' fault.  Being the boss, however, …, you see where that's going.
— FOR RICHER, FOR POORER 
One can argue about what constitutes "rich or poor" – I'm not one for argument.  "One person's trash is another person's treasure," pretty well sums up my point of view on that.  Being the "ever-optimist," it's difficult to see the dark clouds through all of the silver linings.  When feeling "poor," I need only to look about me to enhance my riches.
I did have any opportunity to sneak away for the weekend before Easter, and take in a little "deep-sea" fishing out of Santa Ana, Cagayan.  Tremendously beautiful area there in the farthest northern (NNE) region of Luzon accessible by land.  Felt rich.  At the end of our trek into the Philippine Sea,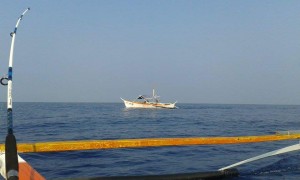 the Babuyan Channel, and the Strait of Luzon, all of those riches couldn't offset our being "fish poor," however.   It was a gamble we (my fellow Phil-Am friends and I) took – we went a month ahead of "season" for optimum fishing and catches.  Being the only time we could be together, and hearing of some good "pre-season" trophies being landed, we went for the gusto.  "Catch" was the only category that we were "poor" in; everything else – camaraderie, atmosphere, beauty, etc. – is where our wealth lay.
— IN SICKNESS AND IN HEALTH 
Plenty to bore you with here, especially with that "sickness" business (no, "seasickness" was definitely not among the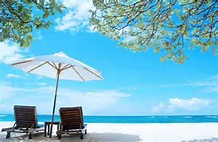 maladies encountered).  But, on the flip-side of the coin, health has its fair share of stories as well.  With "Summertime" upon us, it's all heat and humidity.  For me, that means health.  I can find no other weather that makes me feel alive and healthy.  (Where else can one "work up" a good, healthy sweat without need for that "work" thingie?)
— UNTIL DEATH …
Sadly, we lost a close family member here in Pasuquin.  My Brother-in-law "Boy" (+Roberto Velasco Dancel+) was the victim of a hit-and-run accident in a construction area where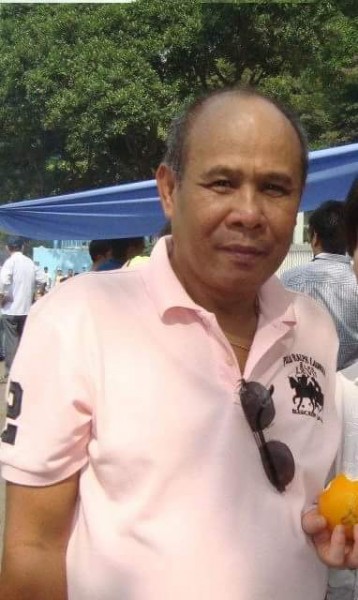 the "other driver" couldn't wait for traffic to be allowed to travel in the direction he wanted.  "Boy" was on a motorcycle, awaiting the "green light" to go, when he was side-swiped into a steel and rock barrier.
After almost a week in ICU, he passed (bringing the charges against the other driver up to include "vehicular homicide" with a number of other citations).   Tradition was followed for wake and funeral, and all celebrated "Boy's" Life, and their friendships and acquaintances.  Sufficient time was spent to make sure that all relatives and friends, who were to travel good distances, were afforded their farewells.
"Boy's" was an "untimely death," but when you contemplate it, is any death "timely"?
OBSERVATIONS #2 AND BEYOND 
I just looked at the word counter (939), and see that once again, I'm going long.  The other observations will have to wait for "the next one."  I could easily run that counter up a few more thousand, but "Too much of a good thing …."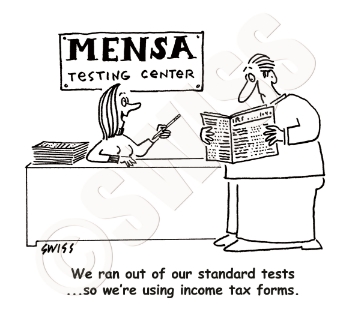 If memory doesn't quit on me, and neither does time, I'll continue down story paths involving observations connected with things like "Very, Very High IQs," "Simplicity Versus Complexity," and maybe even a couple of "Only in the Philippines" anecdotes thrown in for good measure.
Until then, it's "TTFN" ("Ta-Ta For Now," for those who are IMA – Instant Messaging Adverse).