NEW articles daily! Subscribe below to receive daily updates with our new articles!

Over the years the Navy sent me to many different duty stations around the world. I'll use Puerto Rico (An American territory) as the classic example. In today's vernacular they would be called "Gated Communities" because I was stationed with people whose only view of Puerto Rico had a 12 foot high Chain link fence between them and the local people. That was their view of Puerto Rico and many other duty stations around the world. Subic Naval Base was also what we called a home of the "Parameter Lizards" or those who viewed the host Nation through gaps in the foliage and then scurried back to their homes and told their friends in the states they lived in the Philippines, Puerto Rico, Japan, Guam or other far away distant lands. But the truth is they did live on Philippine Soil, but they really never lived in the Philippines or any of the other exotic locales they were sent too.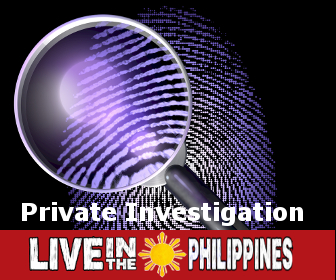 So I arrived in Puerto Rico, the Navy assigned me a Town House on base where I was suppose to live for the next four years. Now for the error in their plan, I was a single guy living in a contained society where 90% of the females were married to fellow sailors. How many parties do you think I'd be invited too? The single females were much younger than me and because of fraternization rules I was barred from dating them. Oh yes this monastery tour of duty was going to be fun!
But my job assignment saved me, using my cagy Senior Chief brain, I went to the powers that be and requested I be granted permission to live outside of the "Chain Link Parameter" Please do not think I mentioned the single part of my argument, neigh that would doom me to failure from the git-go. No always use the Navy's needs to get what you want!
Dear chain of command;
As the commissary store officer (Navy Grocery Store boss) the vast percentage of the stores customers are retirees from Puerto Rico who live outside of the big fence, To satisfy and understand their needs I feel that I should live amongst them to get a feel as to the needs of my customers their shopping habits of those who live out on the Island in Puerto Rico. Notice I left my wants out of the request and stressed the Navy's needs? One month later I was in the penthouse of Playa Azul condos overlooking the ocean sitting at my 40 foot, 22nd floor balcony, and because of the authorization to live off base the United States Navy paid my mortgage. (Yes I thanked them every month until I had clear title) Not bad for a single guy!
So here in the Philippines while reading LiP last week, there was a guy telling us the pit-falls of living in a gated community and that he found it repugnant. Again a narrow minded person attempting to foster their beliefs onto us, as if we really cared! Since he does not desire to live in a gated community, then my advice (Not required that he accept it) is to not live that way. I live outside the "Fence" as a free range resident of the Philippines, but if anyone who desires to live a different way that is their "God Given Right" to do so. So gated communities are exactly what is best for them, if they feel comfortable living that way. Who the hell are we to judge how they should live?
I know many people who lease housing on the Subic Freeport, and are very happy with how they live. Many have been off the reservation and visited my house and felt 100% safe, as I did while visiting them. The negative gentleman further pointed out that gated communities caused young girls hired as maids to become sex slaves to those who live behind the "GATE" He sighted the Philippines, Central and South America and the Caribbean as prime examples as to where these actions occur, Since over a similar period of time I also lived in these areas and never saw, or heard of anything he pointed out, I call "Bull Shit" to his outlandish charges. As further as he provided no proof, he must work for a political party as a "Spin Doctor". It's like the media that keeps pointing out the existence of "Death Squads" and yet has not provided one shred of proof.
If you live in a gated community, and are happy living that way, then I agree with you, because that was your choice. I choose not to, so that is my choice, is one of us wrong? I think not!
So whether you're a free range lizard or a 'Parameter Lizard", as long as neither one of us is enslaving vestal virgins behind a fence or a brick wall. Pay no attention to people who disagree with you. I lived in Orlando Florida and met people who hated Disney World, and what a wall Walt had built there.
So in my life I have experienced both sides of that coin (Or both sides of that fence? (lol)) Once more no one is right or no one is wrong.