NEW articles daily! Subscribe below to receive daily updates with our new articles!

Harry Truman explained to Gen. MacArthur the meaning of Politically Correct: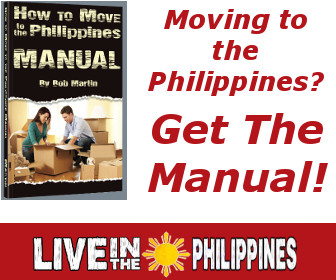 Political Correctness is a doctrine, fostered by a delusional, illogical minority and promoted by a sick mainstream media, which holds forth the proposition that it is entirely possible to pick up a piece of shit by clean end!
But "Snopes.Com" claimed that is false, which begs the question; "Who checks Snopes?"
We in the west are ruled by the media and what they tell us what is proper to think and what this week's "PC" term is .One example: on face book I used the term Handicapped and was attacked by turd handlers saying the proper term is "Person's with a disability" That caused me to beg the question "If that is true, when is the United States going to change all the signs that say Handicapped Parking and "Handicapped Access" but since it didn't involve the administration I was not called a racist which is the current "PC" term meaning; "One Who Disagrees"
A guy named Bruce has had plastic surgery and wants to be referred to as a woman, while still retaining his male equipment. but to me in my life I really don't care, and if I had to live with his wife Chris and that many Kardashian people the loss of his manhood would be completely understandable I'm sorry but if he tried to enter the same public rest room of my daughters or granddaughter, I would demonstrate to him the term "Politically Incorrect" no matter how many awards for being a hero, his sycophant Hollywood crowd and the media award him. (Which he did deserve for the abilities he demonstrated as an Olympian Swimmer), He is still a guy who has had hormone injections, and the money for a new wardrobe. The term "Trans-Gender" is the term de jour in the states this year, where here in the Philippines it is just "Bakla", and no awards are given for it.
In my purok, there are three Lady Boys, (How's that for not being "PC"?) In Thailand they are called Katoy's, or Girly-men and none of these terms are considered by their citizens to be demeaning, it's just what they are called. Since the Tagalog language does not use pronouns like he and she, what else can you say.
But the truth again they don't bother me, they have the right to exist unbothered by anyone or any group, and the right to live their life the way they want. If they want to get married, and the liberals in the West thinks that is wonderful, fine by me. It's time we shared divorce and the pleasures of In-Laws with them.
But what I really want is my language returned to normal, I want to hear the Christmas Carol "Deck the Halls" and the liberals not giggle when they hear the verse "Don we now our gay apparel" thinking it means to dress up in drag. Gay means happy and that's it! And rainbows happen after the rain.
One Bakla across the street from my Bataan mountain home owns the re-opened Sari sari store and comes to work from 0500 untill 2200 every single day, in full makeup and lady clothing, and is very well liked in the purok., In the evening it has become the purok "Hang Around Spot" for all the ladies, and way too many guys.
BTW, I have met the young Lady Boy, and enjoy the banter that goes between us, a very funny person (She/he was shocked that a Kano was not homophobic.) BTW Mayang is also one of the nightly regulars
I respect the Filipino are more mature than the West in their tolerance of different lifestyles, and I find it pleasantly refreshing. We in the West need to learn to take things in stride, if it's not in your face, and doesn't detract from your quality of life, than why let it bother you, just follow the Filipino way, shrug your shoulders and utter that old time honored phrase "Wala" Because Eat Bulaga is going to have Juan for all, and all for Juan with YaYa Dub on everyday and it cracks the viewers up. (Me too)
ITS A BOY" my friend shouted "A BOY, I DON'T BELIEVE IT, ITS A BOY" and with tears streaming down his face it was at that moment that he swore to the rest of us that he'd never visit another Brothel in Thailand again!