NEW articles daily! Subscribe below to receive daily updates with our new articles!

I don't know what he does for a living now, but years ago he sold Movies in CD format, in front of some of the open air bars in the Barrio. They were cheap about 25 pesos each, and the quality was fair to terrible, we never got angry because that was his rice bowl and he was feeding his family with the profits. Most of us with Satellite TV Systems partook of his services because with the slightest rain the TV went off. This is just part of the adventure that is life on these tropical islands. Living in the Philippines harkens back to an old Navy expression; "If you can't stand the roar of the big guns, remove your arse from main deck.
We could only assume that all the CD's he sold were legal because he has such an honest smile. I would also burn copies of the CD's both movies and music to bring to work on the ships with me. If you took the originals bought on the street there might or could be a small conflict with the customs agent in the country you were entering. The rule used to be, we could tell the agents that we burned them for our own use, from our legally purchased copyrighted CD's at home. Now the ball is in his court to prove that we were not speaking the truth.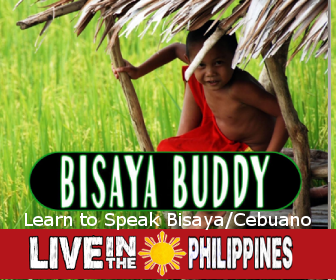 Time has moved on to a new millennium, CD's have faded into history along with 8-Tracks cassettes and the reverberation machine hooked to my AM Radio in my 1964 Galaxy 500 Convertable. Now because we still have a rainy season, we downloaded off the World Wide Webby onto a USB format. Proving the more things change it still remains pretty much the same. (Of course they are legal too!)So as the rain pours down, and the satellite TV cuts out over and over, and sometimes the electric follows close behind. Some days I'll forgo the generator, grab my E-reader with over 3000 books to chose from (All garnered legally of course) and read until a nap overtakes me. It's just not that hot during the rain so even a fan is not required up on my mountain.
Other seasons of the year, I tend to go outside and visit friends and use the TV a lot less. Please don't assume that I'm anti-TV as some people claim to be, I don't really believe them either. But it sounds nice to hear them say it.
So that is a small part of the Rainy Season on the Big Island of Luzon, the other two regions will be vastly different than here. There are 7,700 (Depending on the Tide) Islands in the Archipelagoes of the Philippines. All are great, but the weather is different.
My favorite rainy day USB
I have copies of some of the US NEWS media channels recorded the day after the November 2016 elections, which I play when I get sick of hearing about Russia. So I play them a lot. Also there is a new program from CNN about those nice people from Mastodonia who cheated one candidate out of the presidency. How hated, that poor little country must be. Damn them!!!
I'll enclose a map to Mastodonia as most people can't find it. (Go to Greece and take a left). Alexander the great was from there and he stomped butt on all of Europe, (There was no United States during the reign of Alexander the Grape). Yes he owned vineyards too.