NEW articles daily! Subscribe below to receive daily updates with our new articles!

I was just cleaning out my china cabinets in our living and dining room area. Then I came across some of my collections that I did get from the different parts of the Pacific Northwest on some of our travels before. We did travel and stayed a lot of times at the Oregon coast area since Bob's mom owned a beach house there in Nehalem bay area near Seaside beach. I loved cruising there at the coast. I've seen good finds there. I've seen good ceramic rabbits by Fitz & Floyds in one of the antique shop there. I used to collect rabbit for my kitchen there. In Seaside, they had a nice flea market. Loved to browse there and just go to the shop and talked to those vendors. They had good stories.
I saw a place here for antique stuff and some crystal especially for my Christmas crystal glasses. When I asked the price, it's just too much. I didn't buy it. Way too much for my budget. Lol. It's just so limited here in Davao for a good antique finds. But its okay, it might be good too so that I don't have to spend money. Ha ha ha.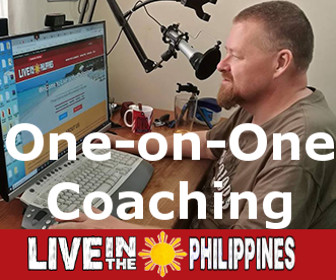 Really I think I got a big influence from Bob's mom. She had vast collections of antique dolls and those fine china sets. She's also really good in decorating. She's also good in decorating ceramic stuff. She gave me lots of what I have now like tea cups and tea pots. I think you can say that I'm different instead of asking clothes or something for myself for my birthday/ Christmas. I usually ask for some decor for the house, antiques stuff or furniture or fine china. I had a good set of Noritaki china (I had the Shenandoah set). I'm so glad I collected that over my 10 year stay there. I think I completed the whole 15 place setting with the teapot, gravy boat, salt and pepper, butter dish and others. I collected that slowly, it's not a cheap collection though. Thanks to Bob and Mom  for that. 🙂
Talking about fine china. You can find good Noritaki or other brand of china in every mall now here in the Philippines. The better the design the higher the price. My problem the plates that I like are way too expensive, even without looking at the the price. The design that I like always the one that's way too high price. So thankful that I already collected those plates in the States. Also Bob's mom gave us few other china set. She even gave us reproduction of Chintz china for our daily used here. I save that and just use it whenever we have family celebration. Thanksgiving and Christmas and Easter we definitely uses good china for that occasion. I also had good Christmas plates that I bought there in the US.
In the US, I used a good kind of plates for our everyday used. I brought that here, but when our helpers handles it so many of them have chipped on the edge or they accidentally break and won't tell me. I knew that something was broken when my kids informed me. It's frustrating and annoying. So what I do now I used a cheap plates but I also had good ceramic plates that can also be use everyday too. Same with our daily drinking glasses. I will buy cheap glasses. I'm not into plastic glasses though.
Good thing now here in the Philippines many products that you want and like abroad you can almost find it anywhere in the big cities of the Philippines. Too many good stores now in that's growing in the  Philippines. Plus you can order from abroad and ship it here now if you can afford it.