NEW articles daily! Subscribe below to receive daily updates with our new articles!

My Daughter Hanna, Chris and my super granddaughter Coleen arrived at our house after a swimming competition Coleen had in Manila all week. I was of course very happy to see them all. And to hear of my granddaughter's triumphs and silver and gold medals she won. But that's enough grandfatherly bragging.
While sitting in the living room (Parlor in Boston speak) with my grandson Jaden and his Lego set, I put the Lego's together and he takes them apart it works out to an equal division of labor. Out of the corner of my eye, I spy Colleen (My Granddaughter) open a bag and take out a jar of white stuff and spread it on bread and commence to chow down on whatever it was.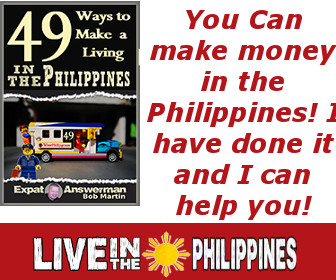 Here in Asia for all I know it could be fish entrails or something else that I don't even want to smell let alone consume. But the jar had a hauntingly familiar look to it, but I quickly put it out of mind and went back to my Lego construction and destruction time with Jaden the uncontrolled child of all things disassembling and tossing into the air with glee, he is a two year old just doing what he is supposed to do.
Then my Daughter Yhen the dutiful mother of the Lil' Dude swept him away as mother's often do when their child seems like he's really having a good time. As both a son and a father I fully understand that move, yet I've never understood the why of it.
With my Lego mate in the wind I put the bricks back into their box and I'll just assume that I did also that wrong, and failed to follow Lego etiquette. Oh well!
I meander into the kitchen and on the table was the mysterious jar that I'd seen my granddaughter partake from and in total shock I saw what it truly was. A small jar of Kraft Marshmallow cream, Okay so it wasn't the better brand of "Marshmallow Fluff" but it was marshmallow cream just the same, and a taste treat that I'd not enjoyed in over 20 years. Alright I admit I was born and raised in the Dorchester section of Boston, a largely mixed group of ethic identities who all have a love for the local treat of a "Fluffernutter" sandwich. No matter what part of the world our forefathers hailed from.
I snatched it off the table and peered at the label; I opened the jar and inhaled the aromatic aroma that whiffed up to my nostrils from the jar. I almost wept, but I manned up and asked my Daughter where this treasure had been procured?
The dreaded words came forth, that set me into a funk; "Mega Manila, Daddy!" Of course it would be from there why would I even hope to dream it could have been found somewhere else? Paul sometimes you are a foolish man and a cockeyed dreamer.
My granddaughter looked at me with here beautiful brown eyes and said the words that all grandfathers long to here. It's for you Lolo Can you hear that heavenly choir singing Mendelssohn's Messiah (Or Hallelujah) as I dashed down to the store for a loaf of fresh bread, as day old just wouldn't do. Now with the fresh bread I opened a new jar of Jif Peanut butter, then I requested silence, and bit into my First Fluffernutter this millennium…
I'm sorry I'm got so choked up that I had to leave the room, to weep with happiness. But as I said in the title; "Sometimes it's the little things!"
My "Catch 22" (Amazon)
Shipping: Currently, this item can be shipped only within the U.S. and to APO/FPO addresses. So not to the Philippines, Ah but being retired Navy I have an APO FPO address at the Retired Affairs Office. But they won't accept any package over 15 Ounces. Doomed I tell you, I'm doomed. For as much as I want it I refuse to roam around Mega Manila looking for it, because I know I will only be told; "Not In Stock Sir" even if they have a back room full of it.
The Fluffernutter Song:
Oh you need fluff, fluff, fluff
to make a Fluffernutter
Marshmallow fluff
and lots of peanut butter.
First you spread, spread, spread
your bread with peanut butter
And marshmallow fluff
And have a Fluffernutter.
When you enjoy, enjoy, enjoy
your fluff and peanut butter
you're glad you have enough for another Fluffernutter.
NOTE:
The Fluffernutter sandwich is more than a beloved memory of childhood, it's a local tradition. As a traditional food of New England, it goes right alongside the baked beans and clam chowder.
NEWS FLASH:
Homemade Marshmallow Fluff/Cream Recipe: I found this on the interweb Al Gore thingy. If you want it I'll add it to the comment section.