NEW articles daily! Subscribe below to receive daily updates with our new articles!

My Daughter YoHanna May and her husband Chris are one day apart for their May 2nd and 3rd Birthday. After Sunday Breakfast I took them to the Mall and let them both pick out a nice watch. Then back to our house and a party commenced, the whole family was there and a good time was had by all. (I bailed at 22:30 and took a well earned rest)
I had promised my grandson a trip to Ocean Adventure to see the whales and Dolphins (No one knew what a porpoise was.) and then I had the "GREAT"" idea to make it a family happening, and throw in a resort and swimming before the theme park. Planning ahead we would go to the resort on Sunday and Ocean Adventure on Monday.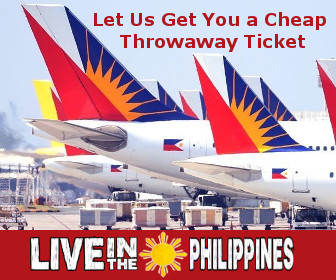 You might be thinking that is an odd choice of days, but Sunday afternoon the hoards from Manila migrate back home and peace returns to our little corner of the world. Oh and the room rates are cheaper too. (Like that had anything to do with my decision)
The resort is on Subic Freeport called the CasaBlanca we will check in and swim all afternoon and into the evening, great restaurants at the resort and close by, is Vasco's or Magellan's Pub is a two minute walk away, and they have great chow.
So a good time will be had by the family.
But as this was a "Family" deal so Paul put's his beer and cocktail consuming are on hold for the duration of the trip, nothing but Ice Tea for me. Well then we check in to the resort and head for the pool. Hot day cool water. The night swimming I passed on as night sleeping appealed more to me.
Let me explain my logic, I promised the kids we would spend the day at Ocean Adventure, My granddaughter is still on school vacation, my grandson is, well he's two years old and calendars mean nothing to him. Plus I'm retired and all my days are a day off. So with the absences of tourists Monday at the Park will go smoother without the crowd. There were a lot of visitors there with tour bus after tour bus lining up to discharge the merrymakers. But it was not overcrowded
Quick funny story, I stopped to buy a bottle of water, when a large group of folks from India came by and stopped. One guy asked if he could take a picture with me, I said only if you also use my camera too and take one for me. I never found out why, until; later at the Sea Lion arena, where my new "Photo Buddy" explained it was because of my large mustachio, which 99% of all Indian men wear, and a few women also. We bumped into each other around the park and had some good laughs together. As I say, there are no strangers in my life, just people I've not met yet!
Why was he wearing that jacket, (See Photo) was it that cold and I didn't notice?
Now to the complaints about the park, there were none! It is well maintained, clean as a pin, plenty to see and do, plus helpful employees about every 20 feet. All shows are announced in English, and if you start at 10:00 (AM) the shows flow to where by 14:00 (PM) you have seen them all. Very well planned and set up.
PNP 500.00 per adults and PNP 450.00 for children and children fewer than 30 inches short are free. As My grandson was removed from his perambulator and measured, and found to be 31 inches high. Snacks' and souvenirs were reasonably priced and they didn't gouge you when they've got you trapped inside, like they do at Disney Parks and 7-11's
So all the May Birthdays are over and we did enjoy them all very much, there is so much to do and see here on our Islands if we stop grousing and get out there, and the best part is that so much of it is absolutely free, for the most part.
But you will be buying the family food three or four times a day.
But Paul, where is the normal mishap and the adventure that makes your life fun. Oh ye of little faith
So there I was driving back from Ocean Adventure late Monday afternoon. I was behind some guy that for some reason could not get his car over 30 KPH At a stop sign I shot out and passed him with a base police sitting right there (Of course I didn't see him)
Sir you have 2 violations, not stopping at the sign and illegal overtaking. Yes sir I did that, but only because he was driving in front of me for 20 Clicks counting every monkey in the rain forest.
May I see your driver's license; I forgot to bring it with me (Liar, liar pants on fire). Mr. Thompson that is now 3 violations, Do you have any ID with you? I did and of course it was expired.
I put out my hands and said Sir, with a smile; please cuff me now before I have anymore violations.
When he started laughing I knew it was over, and he warned me to not to ever do that again, and to have a nice day. Being polite never fails (Most of the time.)
Then Mayang started, saying I was speeding, wrong honey, stuck behind a slow car prevented my speeding, please chew my ass about the proper infraction. Mahal,BTW; "Did I get a ticket?"