NEW articles daily! Subscribe below to receive daily updates with our new articles!

This is not a repeat of my never ending Y2K problems on a mountain in Dinalupihan Bataan. Which if memory serves me I have mentioned a time or two.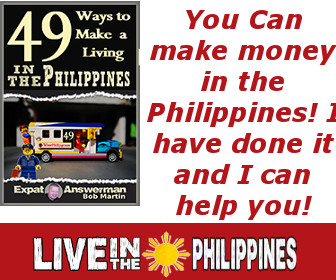 No this is directed at the administrators of the Globe, Smart, Sun and PLDT telecommunications companies. I won't bore you with each separate company and their constant text and calling solicitation attempts as they are all pretty much the same I'll collectivity refer to them as "The Cella Phone Guys"
Ring-ring, I put down my beer (And or coffee depending on the time of day) and reach to find and then pick up my phone. "Good Day Sir; I'm phoning from (One of) "The Cella Phone Guys" and we were wondering if you are interested in our super duper wiz-bang DSL 4G internet service that won't rust bust or collect dust wear or tear and gather hair? (That was left over from my car selling days). This has been ongoing for years; I'll stop the spiel mid paragraph and say: "Oh my yes, my goodness I've been praying that someone will call and offer that service!" Then I give them my address and they promise they will send a service representative to my door within so many working days I always end the call with: "Oh joy, Thank You!!! I'm so excited."
Most of you from past articles know that I am on line only by the grace of a Globe Tattoo Dongle dangling out my window attempting to garner a stray passing signal. All "The Cella Phone Guys" have been upon my roof over the past ten years with every manner of electronic Tom-foolery and or type of gadget poking and stabbing the air in a desperate attempt to locate a signal, but it's in vain and to no avail for my land is one and truly the only place on earth affected by the dreaded Y2K bug.. Meanwhile scratching their collective heads while staring further up the mountain within in clear line of sight the vast array of Cell Towers that for some reason known only to the Gods the signal cannot penetrate the mountain air and be received at "Casa de Mayang".
Now I can't remember all he times "The Cella Phone Guys" have come to my house and then each has given me the same sad news. Kuya, the signal is "Not in Stock."
But within days the phone will ring again and I'll set down my beer and or coffee and repeat those words I've said so many times; "Oh my yes, my goodness I've been praying that someone will call and offer that service!"
It is the little things in life that bring the most joy.
My thoughts go to an area that should be steeped in common sense; the four companies are selling computer and Smart Phone connections. The Service Department Guy (Should) note on the form "This address is in a DEAD ZONE" information from the form should be entered into the various company's monster sized computer data bases, so the next telephone solicitor does not make the call to Casa De Mayang due to the red flagged "Dead Zone" But in case they missed it, the service representative in the morning will see that our address is "Red Flagged" in the Dead Zone, smile and scratch it off the master list. But if he misses it and shows up to my house I'll once more take him to my roof and let them poke and stab the air. But by now, I'll see the head being scratched, and the light bulb going off over his head as he turns and says to me; "Kuya, I think I know you?"
As you might surmise I don't get out much and must grab my fun as it presents itself, and if the phone rings again, we will go through this drill in perpetuity, because it costs me nothing but a little time, and I get a great amount of pleasure from it.
The definition of insanity; is to repeat the same actions over and over again while expecting a different result. To the cella phone guy's I want to thank you each and everyone for the small pleasures you've brought me over the years, feel free to call me anytime!