NEW articles daily! Subscribe below to receive daily updates with our new articles!

I saw an ad on Facebook for a product called the Air-Selfie, which was a drone to replace selfie sticks. Selfie sticks remind me of watching a sword fight between Don Quiote and Windmills (From the book Penned by Miguel de Cervantes) of which I also witness at every family gathering, while wondering is it rude to swat Cell Phones out of the air if it is attached to a drone or selfie stick?
Drones and sticks always swinging in the air over the table, Who was it that told my family that if at a restaurant if you are the first to post the meal on Face Book, it comes with a 15% discount! Me I was thinking about the loss of a family member's eye and the pain and suffering that will cause. I think this was not what Cervantes had in mind when he wrote this classic which I reread every few years as it is still the best book I have ever read. And with limited knowledge I could find at any library using the Dewey Decimal System if they still had a Dewey Decimal System. BUT! Not so easy to find online (LOL).
Oh let me clarify I still have my book by Cervantes (Don Quiote) but now I want to find the Air Selfie (Drone) listed on the internet, that I originally found on the interwebby. Facebook, BTW on the CNN site, listed under Fake News)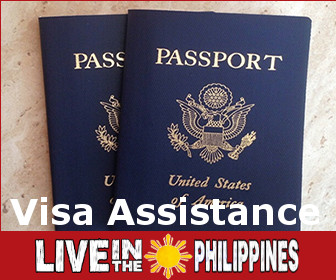 The search as to where it can be purchased began to elude me using Google searching for Drones with a camera attached, there was an unlimited amount of all types of other drones listed, a good start as now I'm assured there is such an invention. I have the original advert downloaded; I can even reference that as many times as I need. I also know the brand name and that it is from Great Briton (An extremely innovated and technologically advanced Country) they had a lot to do in the development of the internet no matter what Al Gore tries to tell you, he's such a dangling Chad!
Investigation and more online investigation and find out they are looking for backers of their new product, right now they have Zippo, Zero, Zilch Nada Nothing to sell but a dream and big dollar signs in their eyes. "Tell me that in the beginning, don't make me waste my precious Google time chasing a Humbug! The Dewey System never did that to me. You go to their file box, they have the item, or they don't! All without sending you hither, thither, and yon or all about the town. Now I'm in crap city as my daughter and granddaughter both want it and I have no idea what it will cost when it is introduced (In May? 2017) Doomed I tell you!!! I'm doomed, someday I'll learn never to trust the interweb, and when you see it on the shelf in a store "BUY IT!" Don Quiote in the book never found princess Dulcinea either.
"Sancho is this road to glory?" "No Don Quiote! This is the road to the market, where we buy our Sunday Chicken's cheap!"